Billionaire John Paulson Describes Crypto as "Worthless Bubble", Will Eventually Crash to Zero
John Paulson, a renowned billionaire hedge fund manager, remains strongly against investing in cryptocurrencies.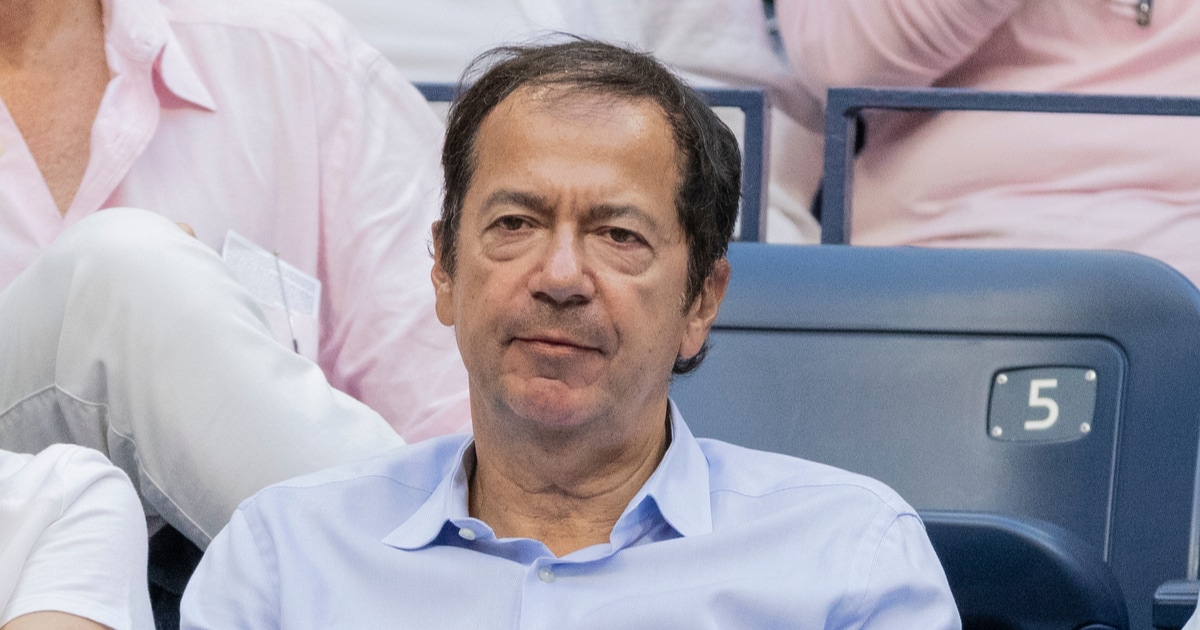 On Monday, August 30, Paulson had an in-depth interview with Bloomberg TV where he called cryptocurrencies a "bubble", and their values will eventually plunge to zero.
"I would say that cryptocurrencies are a bubble. Regardless of where they're trading, today will eventually prove to be worthless. Once the exuberance wears off, or liquidity dries up, they will go to zero. I wouldn't recommend anyone invest in cryptocurrencies,"
Paulson described crypto assets as a "limited supply of nothing", referring to a fixed quantity that some coins have, including Bitcoin's 21-million-coin cap – though others have no such limit.
When asked why he does not just short cryptocurrency, Paulson stated that crypto prices are too volatile, making such an asset class too risky for him to short or place bets against. He singled out the extreme volatility of cryptocurrency, stating that a short bet could ruin him in the short term, even if he were proven right in the long run.
Paulson said: "In crypto, there's an unlimited downside. So even though I could be right over the long term, in the short term, I'd be wiped out."
Paulson told Bloomberg that he is betting on another alternative asset – gold – as a safe haven for now. He revealed that he has favoured buying gold, saying that precious metal tends to perform well during high-inflation periods. He stated that he continues to buy gold in anticipation of rising inflation as the money supply expands.
Paulson, the hedge fund manager who made a fortune worth $20 billion by predicting the downfall of the US housing market in 2008, now is predicting that cryptocurrencies will go to zero.
Interest Among Hedge Funds
Paulson's hard-line against cryptocurrency stands in complete contrast to most of his hedge fund colleagues who recently embraced Bitcoin and other digital tokens.
Some famous hedge fund managers, such as Paul Tudor, are Bitcoin investors. In contrast, Brevan Howard, a European hedge fund management firm, has put a small percentage of its funds in cryptocurrency. Its co-founder, billionaire Alan Howard, is a big supporter of the crypto space.
In February. A veteran US investor and hedge fund manager, Bill Miller approved his investment management firm, Miller Value Partners, to invest 15% of its assets into Grayscale's Bitcoin Trust.
In May, Ray Dalio, the founder and co-chief investment officer of the world's largest hedge fund firm, Bridgewater Associates, revealed that he bought some Bitcoins and said he would prefer investing in Bitcoin rather than bonds.
Hedge funds are not only well aware of the risks but also the long-term potentials of cryptocurrencies. The increased interests among hedge fund managers contrast sharply with prevalent scepticism among more conventional asset managers concerned about the high volatility of crypto assets and uncertainty concerning regulation.
Image source: Shutterstock
Bitcoin is Emerging as The New Institutional Grade Safe-Haven Asset in 2021, says MicroStrategy CEO
**声明:本文为"Blockchain.News中文网"原创稿件,版权属Blockchain News所有,转载须注明
"稿件来源:https://Blockchain.News",违者将依法追究责任。



阅读更多