Wall Street Veteran Urges Investors to Add Cryptocurrencies to Their Investment Portfolios
In his interview with Yahoo Finance, George Ball, the CEO and chairman of Sanders Morris Harris, a private and wealth management firm, considers cryptocurrencies as a good addition to almost any kind of investment portfolio.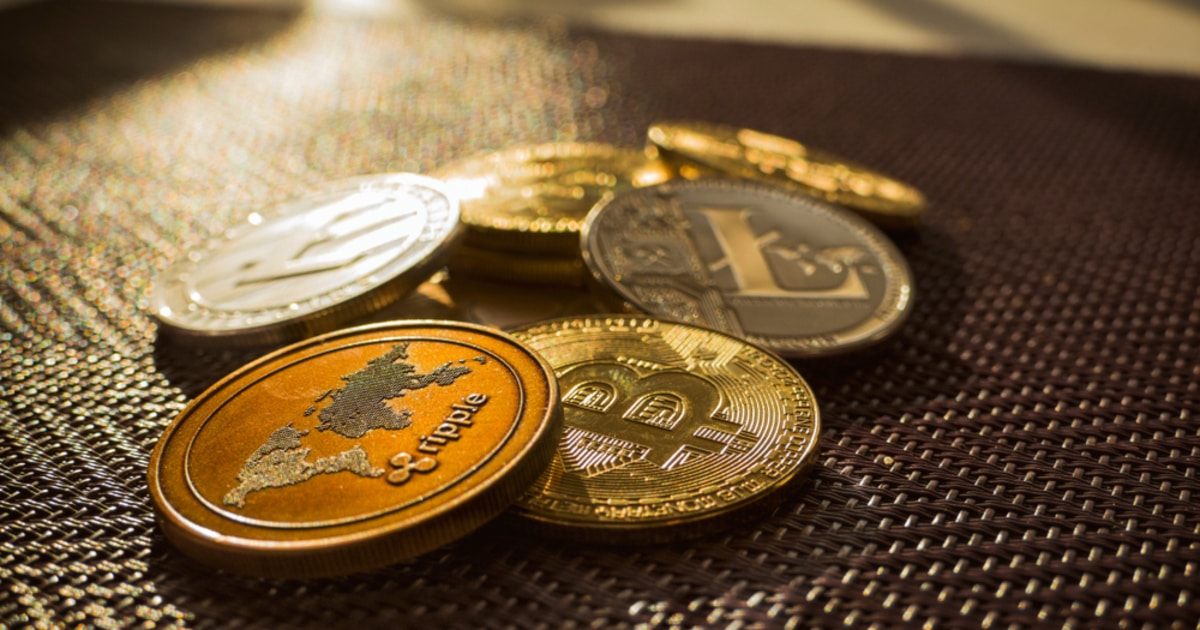 Ball is a Wall Street veteran who is currently the CEO of Sanders Morris Harris and the former chief executive of Presidential-Bache Securities LLC.
In the past, Ball was critical of Bitcoin and other cryptocurrencies. But things have changed. In August last year, Ball had a video call with Reuters multimedia news organization where he told investors that it was time to purchase Bitcoin. Ball said: "I've never said this before, and I've always been a blockchain, cryptocurrency and bitcoin opponent. But if you look now, the government cannot stimulate markets forever, the liquidity flood will end."
Ball is now advocating investors to consider investing in digital assets. He believes that crypto-assets are attractive as a smart part of any portfolio and sees such digital assets as an effective hedge against inflation.
Ball told Yahoo Finance media outlets that he believes cryptocurrencies are now ideal targets for investments by institutional investors and wealthy individuals for two key reasons. First, Ball considers cryptocurrencies as an effective hedge against the debasement of fiat currency.
Secondly, Ball thinks that the rise of retail traders who speculate on stocks could lead to increasing cryptocurrency prices. He stated that the retail investors market has risen from 5% trading volume to 30% of all volume today. But he argued that retail stock speculators would move to crypto-assets if they start facing losses in the equity market.
Why the Smartest Investors Buy Bitcoin
Ball's bullish view of crypto assets comes at a time when Bitcoin runs an epic rally, hitting over $58,000 per coin in February, driven by institutional investments from public companies like MicroStrategy, Square, Tesla, and others. Since high-flying tech stocks are struggling, investors are likely to move to sectors viewed to benefit from an economic recovery on the back of fiscal stimulus. This explains why Ball predicts a shift from stock speculation to cryptocurrency speculation.
Several of the most respected and best investors view cryptocurrencies as game-changing and now are buying digital assets in huge quantities. Last May, macroeconomic investor Paul Tudor bought Bitcoin as a way to protect his portfolio from the negative impacts of inflation. To hedge his portfolio against the negative effects of Central bank-induced inflation, Jones evaluated several types of potential investments, including stocks, gold, and commodities. Jones believes Bitcoin is the best option.
In November last year, billionaire hedge fund manager Stanly Druckenmiller bought Bitcoins, viewing the cryptocurrency as a means to profit as the dollar declines in value. Of late, a rising number of publicly traded companies have been investing in Bitcoin as a primary treasury reserve asset to maximize long-term value for their shareholders.
Image source: Shutterstock
Tesla Stock is Down 28% Since Buying Bitcoin
**声明:本文为"Blockchain.News中文网"原创稿件,版权属Blockchain News所有,转载须注明
"稿件来源:https://Blockchain.News",违者将依法追究责任。



阅读更多