US SEC Releases List of Suspicious Crypto Firms Targeting International Investors
The US Securities and Exchange Commission (SEC) has named a number of unregistered crypto firms that are duping international investors with false corporate information.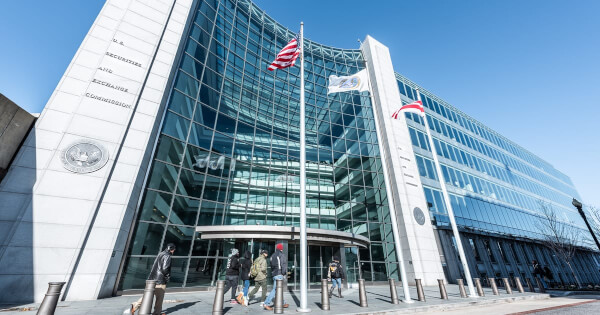 On Thursday, January 21, the US top regulator called out a list of 28 suspect investment firms purporting to offer advisory and trading businesses related to digital assets through their websites.
The agency has warned that such websites often contain "red flags" that investors should take as warning signs of potential investment fraud, including promises of guaranteed high investment returns, and the use of complicated jargon language that is difficult to understand and sound too good to be true offers.
The regulator has named SmartCoins24, eclaws International Inc., RetireWell Investors, Passive Trade Plan, and AxTrading-Investment as red-flagged companies that all provide blockchain and crypto services on their websites.
The companies' websites seem to mix welcoming sweet and rhetoric claims in their efforts to woo investors. For example, Smartcoins 24 promises "trade the hottest coins of 2018." Passive Trade Plan describes itself as "a trusted authority on digital currency investing." AxTrading-International's website says: "Our bitcoin trading services is suitable for those who are new to the world of cryptocurrencies, as well as for bitcoin experts and large-scale bitcoin investors."
The SEC has also identified a suspect company called PAUSE that purports to help investors "avoid being a victim of fraud."
FXBitcash, Cryptobravos, and BitminingFX have been identified to have pulled down their websites, but are on the SEC's list.
The SEC has made such successful efforts after investors launched complaints against all 28 red-flagged companies. The regulator said that such firms use misleading information to majorly attract non-US investors.
Investors to Watch Out
The SEC regularly warns the public against too-good-to be true opportunities in the crypto space. In the past, the commission warned investors to avoid getting swept up in the cryptocurrency hype machine and encouraged them to research potential investments instead of relying on paid endorsements from celebrities, sports figures, artists, or other icons.
The regulator has revealed that celebrities and others have recently promoted investments in ICOs (a fundraising mechanism for startups). The agency frequently issues notices that warn investors against crypto scams and ICOs (initial coin offerings) and urge them to exercise extreme caution if opportunities sound too good to be true or if they are pressured to act quickly.
Image source: Shutterstock
Treasury Secretary Nominee Janet Yellen Plans to Encourage Legitimate Crypto Use
**声明:本文为"Blockchain.News中文网"原创稿件,版权属Blockchain News所有,转载须注明
"稿件来源:https://Blockchain.News",违者将依法追究责任。



---

阅读更多