Traditional Banking System Consumes Twice Energy Than Bitcoin Mining, New Research Reveals
A new study released by Galaxy Digital Holdings Limited shows that the traditional banking system consumes double the amount of energy that Bitcoin mining uses.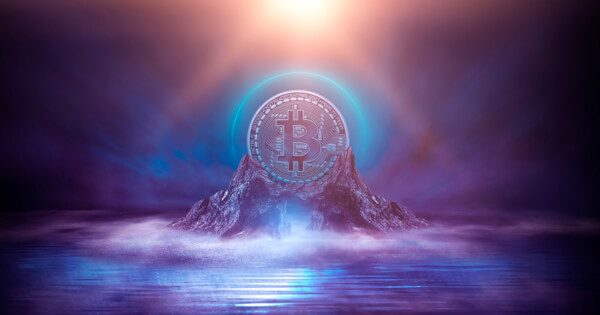 Galaxy Digital, an asset management company owned by crypto bull Mike Novogratz, released a quantitative study comparing Bitcoin's energy consumption to the traditional banking system and gold industries, accompanied by numeric calculations and analysis.
The authors of the report estimated the energy usage of the entire Bitcoin network at 113.89 terawatts per hour – 99% of which comes from operating mining machines. The estimate comprises node electricity consumption, pool electricity, miner electricity consumption, and miner demand.
As of March 2021, Cambridge's Center for Alternative Finance estimated Bitcoin's energy usage at 120 terawatts per hour.
Based on the calculation of the report, Bitcoin energy consumption is only half of traditional banking. The report estimated that the traditional banking system industry consumes the most energy at 263.72 terawatts per hour, while gold mining consumes about 240.61 terawatts per hour.
The report further identified four major areas of electricity consumption within the traditional banking system with sufficient data, including ATMs, bank branches, card network's data centres, and banking data centres.
The report, on the other hand, also disclosed that Bitcoin's features could enable people to enjoy financial freedom across the globe, stating that the Bitcoin network "can benefit from the energy sector by creating perfect use cases for intermittent and excess energy, and the network will only scale further if network adoption warrants it."
However, the report acknowledged that energy consumption is not necessarily bad and said that people would continue looking for new technologies that require more energy that challenges the status quo. While authors noted that Bitcoin is a good example of such technologies, they said that the crypto network's electricity consumption is acceptable for energy use.
Crypto Energy Debate Fact Check
The development and release of the new study come when an ongoing debate about the energy usage of cryptocurrencies continues to rage. Last week, Elon Musk, Tesla CEO, said that the electric car manufacturer stopped vehicle purchases using Bitcoin because of climate change concerns. Bitcoin price dropped by more than 10% after the announcement, while Tesla shares also dipped.
In February, Tesla announced that it purchased $1.5 billion worth of Bitcoin for its balance sheet. However, the acceptance of Bitcoin (BTC) as a payment approach for its motor vehicle products and their services purchases in March encountered an outcry from some investors and environmentalists.
Market analysts see Tesla's move to halt Bitcoin payment as an attempt to appease investors' concerns who are focused on environmental sustainability and climate change. BTC advocates insist that BTC mining mainly involves renewable energy, despite part of the process of mining by miners reportedly are conducted in the cheapest way in China. Its electricity is generated by coal.
Therefore, the study research published by Galaxy Digital shows the pieces of evidence that the traditional banking system consumes significantly higher amounts of energy than the Bitcoin network.
Image source: Shutterstock
China's Inner Mongolia to Shut Down Bitcoin Mining Operations Due to Energy Efficiency Concerns
**声明:本文为"Blockchain.News中文网"原创稿件,版权属Blockchain News所有,转载须注明
"稿件来源:https://Blockchain.News",违者将依法追究责任。



---

阅读更多