South African Regulator to Unveil Consumer Protection Regulations in Early 2022
The South African Financial Sector Conduct Authority (FSCA) is on track to unveil an encompassing regulatory framework, aiming at protecting consumers that emanate in the digital currency ecosystem from scams.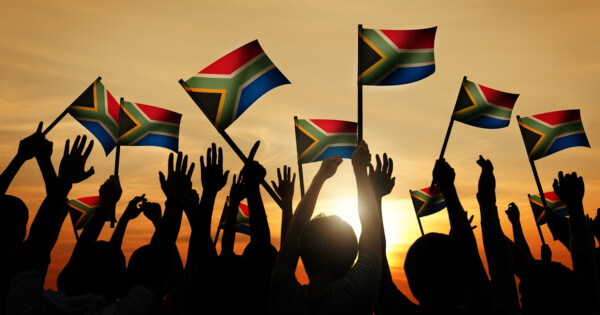 According to a Bloomberg report, citing the confirmation of the plans from regulator's commissioner Unathi Kamlana, also it is noted that the regulator wants an avenue where it can control fallouts from risky cryptocurrency investments.
With plans on track to release the regulations early on in the coming year, Kamlana said all proposed rules will be formulated in close consultation with the Prudential Authority and Financial Surveillance Board of the South African Reserve Bank.
"What we want to be able to do is to intervene when we think that what is provided to potential customers are products that they don't understand that are potentially highly risky," said Kamlana. "We must be very careful to not just legitimize them."
South Africa is a nation that has come off as a hub for digital currency innovations, however, some actors have taken advantage of the country's benevolence. Back in June, Blockchain.News reported on the vanishing of the operators of the South African crypto trading platform, AfriCrypt which saw about $3.6 billion of user's funds. When the incident happened, the FSCA said its hands were tied as the nascent asset class remains unregulated in the country.
The regulator also had a brawl with Binance a few months back when the exchange was accused of operating illegally in the country. Binance, which has had challenges with other regulators around the world challenged the legitimacy of the FSCA, saying it complies with the local regulations defined by the South African Financial Intelligence Centre.
Should South Africa issue the proposed rules, it will take a forward-thinking path wherein the digital currency ecosystem can thrive. Global industry stakeholders are advocating and open-minded to progressive regulations and there is bound to be a welcome reception in the South African blockchain ecosystem.
Image source: Shutterstock
Unclear Crypto Regulations in South Africa Alarm Entrepreneurs
**声明:本文为"Blockchain.News中文网"原创稿件,版权属Blockchain News所有,转载须注明
"稿件来源:https://Blockchain.News",违者将依法追究责任。



阅读更多