Nigeria's Central Bank Freezes Bank Accounts Linked to Suspected Illegal Crypto Traders
The central bank of Nigeria has instructed all financial institutions and commercial banks in the country to freeze accounts connected to two individuals and a firm that were accused of engaging in cryptocurrency trading.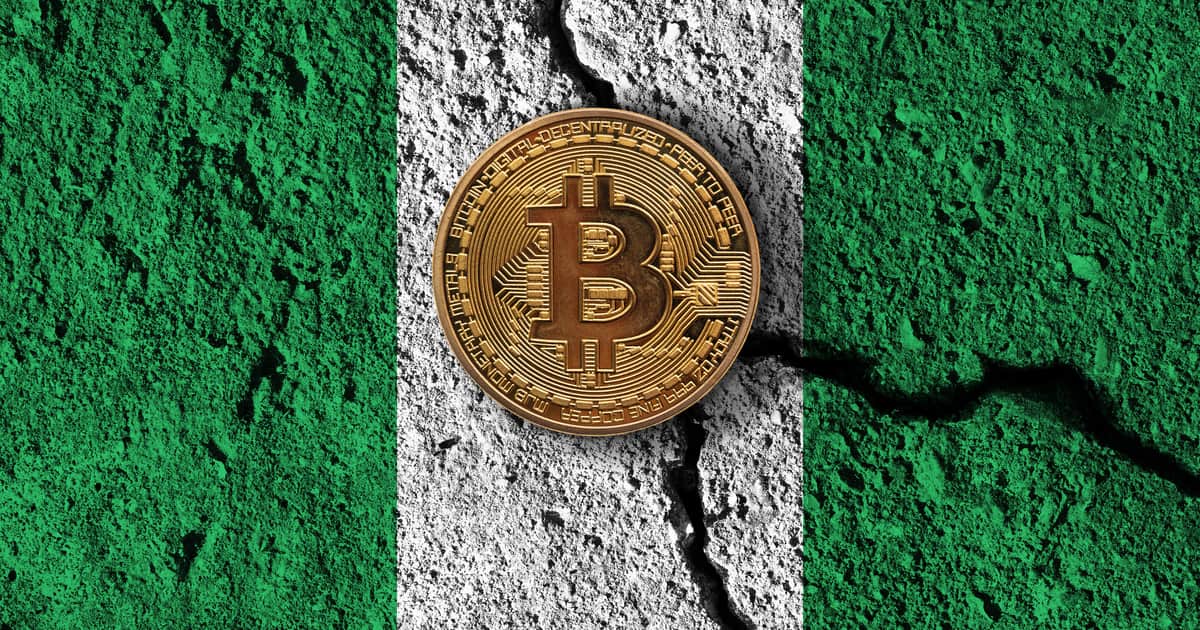 According to Bloomberg media outlets, the Central Bank of Nigeria (CBN) issued the order on November 3 which was contained in a Post-No-Debit Circular.
J.Y Mammanand, the director of banking supervision at the CBN, signed the circular that called for the immediate closure of the accounts belonging to a firm TVS Hallmark Service limited and two individuals, Nnamdi Francis Okereke and Nwaorgu Kingsley Chibuzor.
The CBN memo also instructed that the funds held by the two individuals and the indicted entity be put in "suspense accounts".
Mammanand cited a circular issued by the central bank in February as grounds for the account closures.
The crackdown is part of a wider move by the country's monetary regulator to immediately close the accounts of Nigerian citizens or firms transacting crypto assets or operating cryptocurrency exchanges using local banks.
In the recent past, many fintech companies have also suffered a similar fate even though the CBN's move has been triggered by firms allegedly providing unlicensed assets management services.
Crypto Ban
On February 5, Nigeria's central bank issued a ruling that ordered all financial institutions in the country to stop facilitating crypto transactions and stop transacting with firms engaging in cryptocurrencies.
The statement also instructed all banks and financial institutions to close accounts of entities or individuals engaging in such types of transactions.
The central bank also warned that breaches of the directives would amount to severe regulatory sanctions.
The central bank's announcement sparked numerous reactions and confusion among citizens as to whether they can still purchase cryptocurrencies in Nigeria and engage in crypto transactions.
As a result, that prompted top officials from the central bank to clarify that the CBN's directive was not to discourage people from trading cryptocurrencies but such assets should not be linked to the banking sector.
In the aftermath, the CBN clarified that the directive was to enforce the regulation so that banks would not get involved in cryptocurrency trades, which has been placed since January 2017.
The central bank also explained that cryptocurrency has been a tool to facilitate illegal deals because of its anonymous nature and stated that the directive was aimed to protect the Nigerian financial system and citizens from the risks associated with crypto transactions.
Last month, the central bank launched CBDC, called "the eNaira" national digital currency, a move that aims to deter the use of private cryptocurrencies among local consumers seeking hedges against naira weakness and inflation.
Image source: Shutterstock
eNaira: Nigeria Rolls Out Africa's First Central Bank Digital Currency
**声明:本文为"Blockchain.News中文网"原创稿件,版权属Blockchain News所有,转载须注明
"稿件来源:https://Blockchain.News",违者将依法追究责任。



---

阅读更多