DeFi Bubble Burst: SushiSwap and Uniswap Lead the DEX Token Crash, Reaching New Lows
Uniswap's UNI token reached a new low at $2.478 today, dropping by 83.48% from $15 of a record high on Sept. 17, the first day it launched. The record low on its first day of launching was $0.30.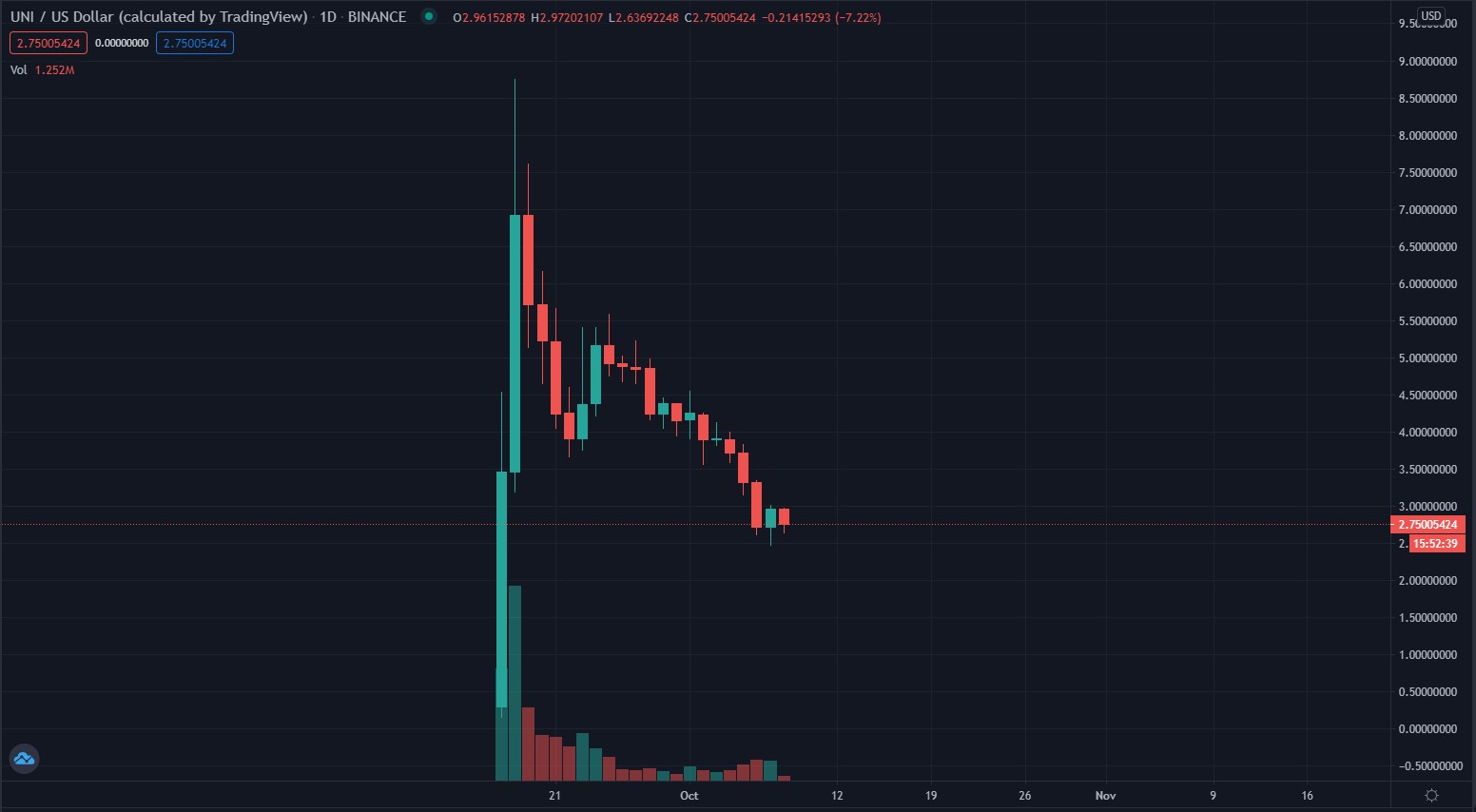 Source: TradingView, Uniswap chart
SushiSwap's SUSHI reached a record low of $0.55 recently, dropping by 96.56% for the past 40 days. On Sept. 1, SushiSwap's SUSHI token reached a record high, on the first day of its launch. SUSHI is currently trading at $0.60.
There seems no signal of reversal yet. Technically, both Uniswap and SushiSwap tokens have been always selling since their launches. The 5-day and 10-day moving averages (MA) have been strong resistance levels since the first day of trading.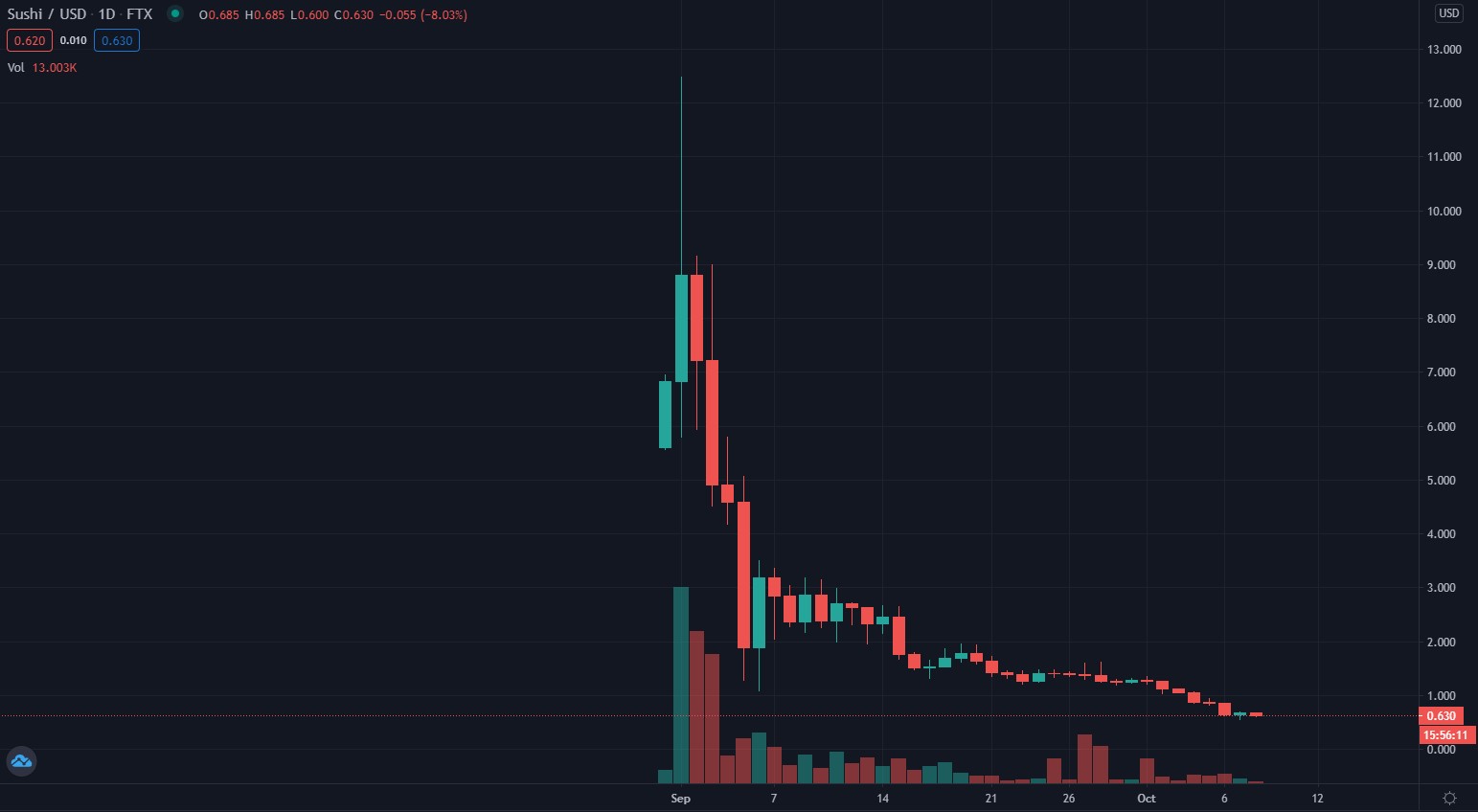 Source: TradingView, SushiSwap chart
Unlimited supply of decentralized exchange tokens
SushiSwap is a fork of Uniswap, and creating a SushiSwap was a piece of cake. Uniswap's founder Hayden Adams has expressed the effortless creation of SushiSwap by saying that the DEX is a one-day's effort by any competent developer at most.
Related: 4 Reasons Why Sushi Token Price Dropped Below $1
Although SushiSwap has taken the DeFi industry by storm, SushiSwap and Uniswap tokens and services have an unlimited supply. The only challenge is how to exchange the token for fiat money or other more stable cryptocurrencies like stablecoin and Ether by marketing, and potentially scams.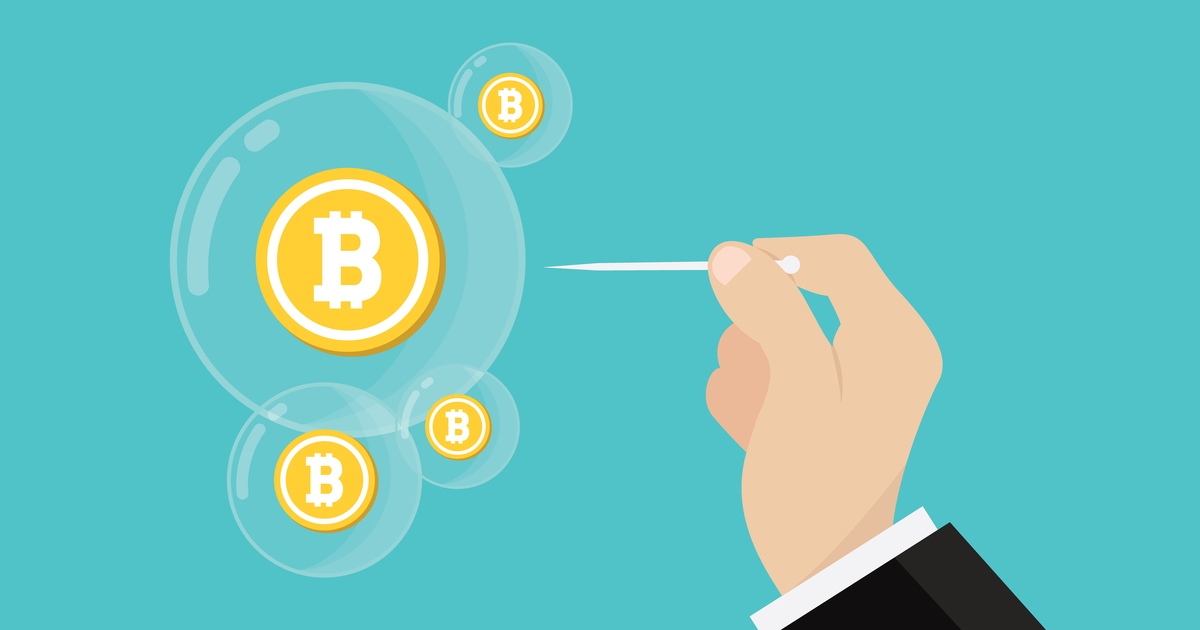 Scam and ICO concerns
The real identity of Sushiswap's founder, "Chef Nomi" is still unknown. On Sept 5, the SushiSwap founder converted his SUSHI tokens to Ether, which prompted scam and fraud accusations from the wider crypto community. On Sept 6, SushiSwap founder Chef Nomi transferred the control of the project to CEO of FTX, Sam Bankman-Fried. On Sept 11, Chef Nomi returned $14M worth of Ether (ETH) back to the SushiSwap's project fund.
A decentralized exchange token offering is much like an initial coin offering (ICO). There are many concerns about whether or not the SEC will define decentralized exchange tokens as ICOs, thus as one type of securities offerings, especially after the rapid plunge of the DeFi token prices.
Other DeFi tokens are suffering steep corrections as well. Bancor reached a record high of $2.40 on Aug. 6. It is now trading at $1.057. Balancer reached a record high of $38.13 on Sept 1. It is trading at $13.84 at press time.
Image source: Shutterstock
**声明:本文为"Blockchain.News中文网"原创稿件,版权属Blockchain News所有,转载须注明
"稿件来源:https://Blockchain.News",违者将依法追究责任。



阅读更多