Coinbase Will Go Public Via Direct Listing Not IPO
Coinbase, the largest crypto exchange in the US, has announced that it plans to list on the stock market through a direct listing instead of a traditional initial public offering (IPO).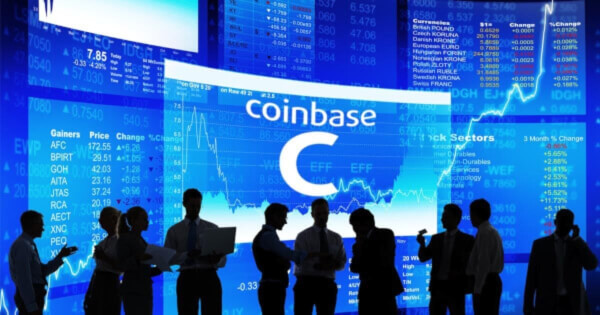 In July last year, Coinbase filed its registration documents with the United States Securities and Exchange Commission (SEC), but did not specify that it would choose a direct listing instead of the traditional initial public offering processes.
The popularity of direct listings has been gradually rising, with several consumer-based technology firms such as Spotify Technology SA have used direct listings to go public. Therefore, it is not surprising to see that a firm like Coinbase opting to take this route to public markets.
Other several firms have chosen this path. For example, after delaying to observe its late-2020 IPO market and private capital funding, Roblox Corp online video game firm has also revealed its plans to go public via a direct listing.
With direct listings, firms can skip elements of the traditional initial public offering by removing the need to price and sell a block of new equity. Instead, a firm just lists its shares, which then become available for trading. However, not all firms have an adequate profile for such a method to prove attractive, and the direct listing firm loses its ability to raise new primary capital. The richest and best-known firms may find direct listing more attractive.
Why Crypto Exchanges Want to Go Public
One of the major reasons why crypto businesses seek to go for public listings is a change in circumstances in their markets. Coinbase's announcement comes at a time when interest in cryptocurrencies has increased during the COVID-19 pandemic. Investors have found such digital assets attractive as the US dollar weakens. Bitcoin skyrocketed its value past $40,000 this year and currently trading at $33,000 per coin. Institutional and recently retail investors are credited to have driven the latest price surge. This implies that there is more liquidity in cryptocurrency markets compared to the bull run witnessed in 2017, therefore making them less susceptible to wild swings.
Macroeconomic instability, as well as the integration of cryptocurrencies into public and private ventures, have also led to the rise of Bitcoin price. Furthermore, the capabilities and infrastructures for cryptocurrency exchanges have advanced, thus making it possible for them to incorporate a wider variety of trades and customers.
For cryptocurrency businesses such as Coinbase, such developments imply potentials for greater revenue generation. Coinbase, founded in 2012, has over 35 million customers in more than 100 nations trusting the exchange to use, buy, sell and earn cryptocurrencies. The firm has over $25 billion in assets on the crypto platform and over $320 billion in total volume traded.
Image source: https://finance.yahoo.com/news/cryptocurrency-exchange-coinbase-picks-direct-203908918.html
Institutional Demand Can't Keep Bitcoin Above $30K Says Guggenheim's Minerd
**声明:本文为"Blockchain.News中文网"原创稿件,版权属Blockchain News所有,转载须注明
"稿件来源:https://Blockchain.News",违者将依法追究责任。



阅读更多