Coinbase has "Hidden Value" in Venture Investments, Says Oppenheimer Analyst
In the second half of last year, the shares of Coinbase Global Inc were the delight of Wall Street investors, as the Brian Armstrong-led trading platform made its debut on the Nasdaq Select Global Markets at a $250 share price through a direct listing.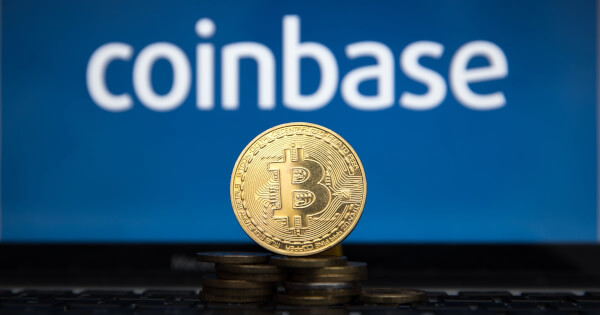 When Coinbase trading opened back on April 14, 2021, investors went on a buying spree pushing the price of the company's stock to a high of $328.28, giving it a compelling market valuation of about $86 billion.
In more than 11 months since the IPO, Coinbase has lost a chunk of its share price and accompanying valuation and is effectively trading at $155.98 at the time of writing. With investors generally seeing the iconic trading platform's future as bleak, Oppenheimer analyst Owen Lau believes the company's shares are grossly undervalued and gave COIN a $377 price target.
In a research note to clients, Lau said Coinbase has a "hidden value" in its Venture Capital investments, a development that will benefit the company in the medium to long term. Lau pointed out that the fair value of Coinbase's investment is pegged at $6.6 billion from a total of 250 investments made as of the end of 2021.
"Our sensitivity analysis shows that the market value could go as high as $17.0 billion, assuming a 13% ownership stake," Lau wrote. "Given the continuous capital influx to blockchain/digital assets, there is a potential upside to our estimate."
Business diversification has always been a mainstay of Coinbase's approach to the market, seeing its core product offering is inherently close to the nature of the underlying cryptocurrencies it serves as a broker for. While the venture arm is one of the avenues to rechannel its capital, Coinbase owns cloud startup Bison Trails and has started rolling out a number of cloud-based infrastructural services to become the Amazon Web Service the digital currency ecosystem.
Combining these diverse investments accounts for why Owen Lau is optimistic Coinbase stock is one of the most haves around nowadays.
Image source: Shutterstock
Coinbase Plans to Transition into the AWS of Digital Currencies
**声明:本文为"Blockchain.News中文网"原创稿件,版权属Blockchain News所有,转载须注明
"稿件来源:https://Blockchain.News",违者将依法追究责任。



---

阅读更多