Will Bitcoin See a Bull Run in October?
Bitcoin price has had fewer price volatility than the stock market and has been more resistant to negative news than before. Can we expect a Bitcoin bull market in October with Bitcoin price stability? Let's take a look at the events that may have an impact on Bitcoin's price, and Bitcoin's price analysis.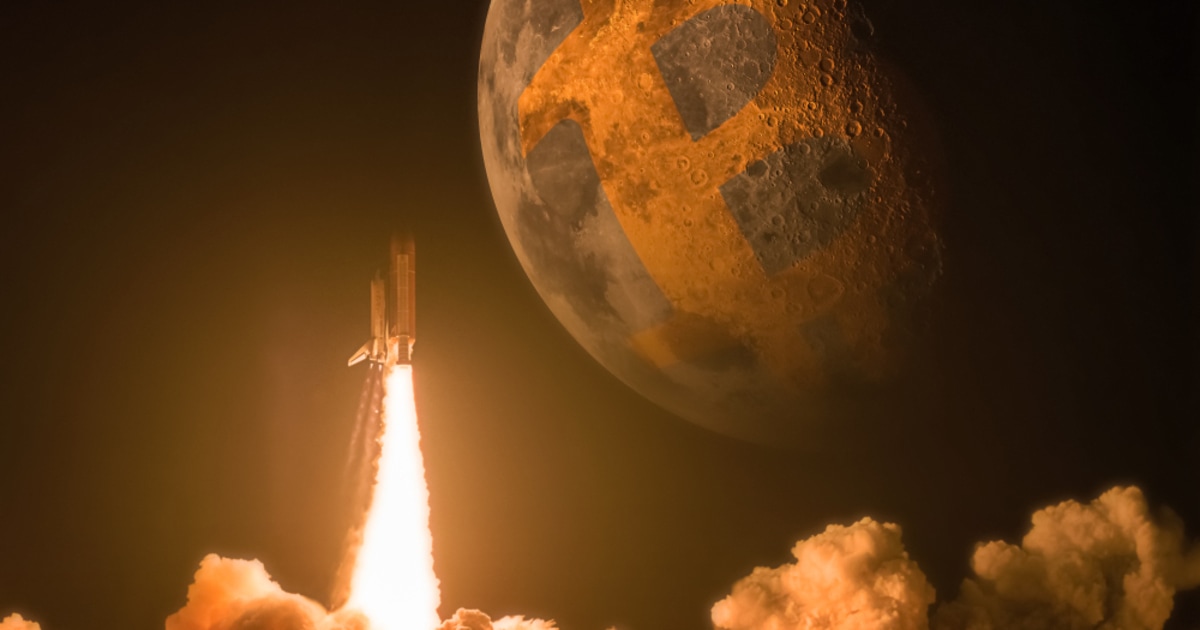 Events that may impact Bitcoin price movements
Recently, some major events have happened in the blockchain and crypto industry, and breaking news in the turbulent world.
On Sept. 26, Kucoin has lost $150 million due to a security breach. Bitcoin even didn't see a plunge after the news came out.
On Oct. 1, The Commodity Futures Trading Commission (CFTC) charged BitMEX, one of the biggest crypto exchanges for operating an unregistered trading website and violating multiple CFTC regulations. Bitcoin plunged from around $10,900 to $10,450, then rebounded to $10,650. The impact on the crypto market and blockchain industry would be long-lasting, especially for altcoins.
On Oct. 2, Trump tested positive for COVID-19, along with his wife, Melania Trump. The US stock futures plunged immediately after the news spread. The Dow Jones, Nasdaq, and S&P 500 all opened low and closed even lower. At market close, the S&P 500 was down 0.96%, the Dow Jones was down 0.48% and Nasdaq was down 2.22%. Bitcoin slipped to $10,370, then rebounded to $10,550. Trump testing positive for COVID-19 shows that even a president with high levels of protection can contract the disease, which means the influence of COVID-19 is much more serious than we expected.
Technical analysis of Bitcoin's price
From the below technical analysis on Bitcoin, we can see that the 30-day MA is still a resistance level and the 90-day MA as once the critical support level is a resistance level now. This indicates the Bitcoin price can hardly see an uptrend in the short term.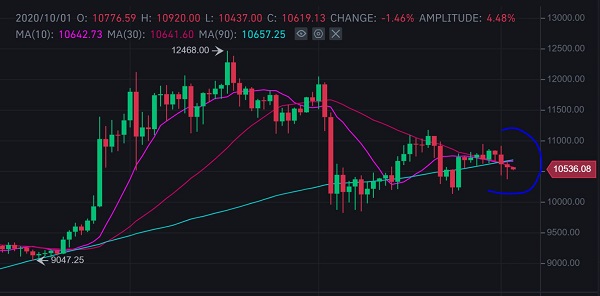 Source: Binance, Bitcoin Price Chart
We can expect more violations in the stock market as the presidential election is incoming. For the Bitcoin and crypto market, as both 30-day and 90-day MA as resistance levels and huge uncertainties in the outside world, Bitcoin and cryptocurrencies will hardly sustain a bull market in October, and even before the US presidential election.
Image source: Shutterstock
**声明:本文为"Blockchain.News中文网"原创稿件,版权属Blockchain News所有,转载须注明
"稿件来源:https://Blockchain.News",违者将依法追究责任。



阅读更多