PSG and Juventus Fan Crypto Token Prices Surge as Binance Listing Goes Live
Binance has just listed the crypto fan tokens of football giants Juventus and Paris St-Germain—and has immediately recorded a surge in both the JUV and PSG token price.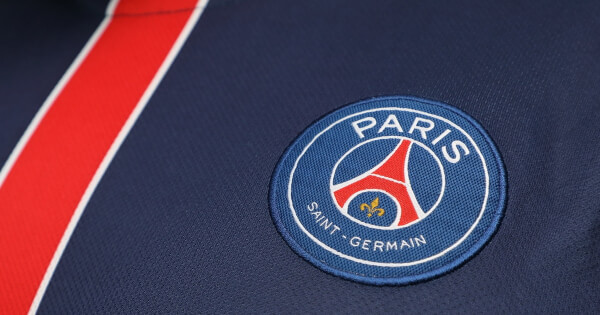 Binance has officially listed the JUV and PSG fan tokens on its global exchange which has seen both tokens surge in value within moment.
Paris Saint-Germain Fan Token (PSG) is currently priced at $23.02 USD up 62.97% while Juventus Fan Token (JUV) is currently valued at $25.43 USD up 64.15% in the last 24 hours.
Since the announcement of the football fan token listings on Binance last week, both JUV and PSG have been increasing in value, Alexandre Dreyfus, the CEO of Socios which is the company behind the tokenization of the major football clubs, discussed the dramatic rise moments before the listing and warned investors not to be greedy.
Dreyfus said:
"30 minutes before listing of @juventusfc $JUV and @PSG_inside $PSG on Binance. The price action is already very intense with almost 60 to 120% increase since the announcement. Don't have expectations. Just enjoy the fact that 2 of the biggest brands in the world will be traded."
What are Fan Tokens?
The Juventus Fan Token (JUV) and Paris Saint-Germain Fan Tokens (PSG) both have a total token supply of 20,000,000 fan tokens, but what are they exactly?
Fan tokens are a form of tokenized asset, that represents proof of ownership or even membership for holders. As tokens are already being used for a wide range of purposes, many specialized blockchains have been developed with native intent to support tokens, the most common of which is currently Ethereum and their ERC standard tokens.
Socios.com is an app for football (soccer) fans, where users can acquire voting rights to influence the clubs they support by acquiring club-specific Fan tokens.
Chiliz ($CHZ) is an ERC20 utility token on the Ethereum blockchain that serves as the digital currency for the chiliZ and Socios.com platform. In launching their platform, alongside other sports blockchain ventures, a new category of token has emerged — the Fan Token. Once onboard the Socios.com platform, yet to-be-announced club partners host what has been called a Fan Token Offering (FTO). Fans must purchase $CHZ via a cryptocurrency exchange in order to acquire Fan Tokens. These tokens — which are specific to a team or club — are a finite, digital asset that provide access to an encrypted ledger of voting and membership rights ownership.
Image source: Shutterstock
Italian Soccer Giant Juventus Embraces Blockchain Technology
**声明:本文为"Blockchain.News中文网"原创稿件,版权属Blockchain News所有,转载须注明
"稿件来源:https://Blockchain.News",违者将依法追究责任。



阅读更多