Bitcoin Rallies As Tether FUD Clears and Square Reveals $170 M Purchase, But BTC Downtrend Not Over
Following a heavy correction that saw Bitcoin test the $45,000 support yesterday, the BTC price has rallied back to $50,000 possibly on the back of two very bullish announcements—but technical analysis indicates the price correction is not over yet.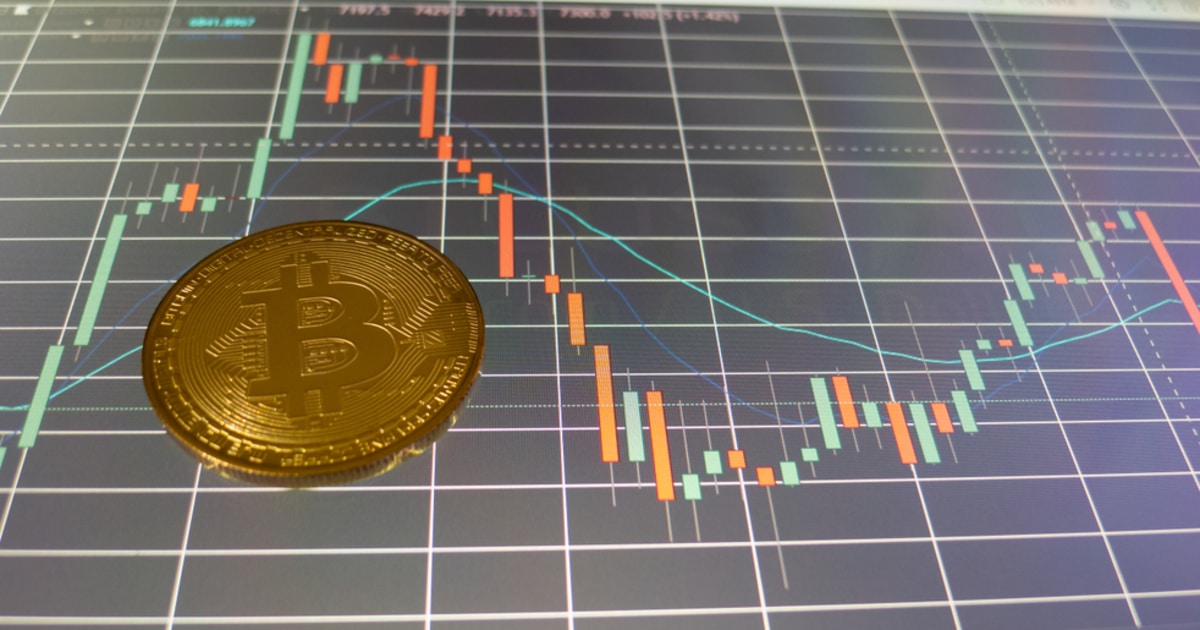 Following the biggest sell-off of Bitcoin's history yesterday, BTC and altcoins have made significant recoveries after two major announcements—the New York state Attorney General's office announced that Tether (USDT) had settled its long-standing legal dispute to the tune of $18.5 million; and Jack Dorsey's Square had purchased a further $175 million in Bitcoin for its treasury.
As the announcements broke, Bitcoin immediately jumped back up to the $50,000 level after hitting a low of $45,000—down almost 22% from its Sunday all-time high of $58,000.
The settlement by Tether has effectively removed what might have been a systemic threat to cryptocurrency markets, as various reports have highlighted the close correlation between USDT minting and Bitcoin price surges. The crypto market has been living in fear of Tether's inability to prove that its USDT has the assets to back the total volume it has created for its 1:1 stablecoin which is heavily leveraged in the Asian markets.
Following the NYAG announcement, Bitfinex tweeted, "After 2.5 years and 2.5M pages of info shared, we admit to no wrongdoing and will pay US$18.5M to resolve this matter." Bitfinex added that no finding states that Tether ever issued [the stablecoin] without backing or to impact crypto prices.
The second announcement by Square in its Q4 2020 earnings report on Tuesday, revealed that the payments company had purchased approximately 3,318 Bitcoins at an aggregate purchase price of $170 million—on top of the 4,709 BTC it bought in October 2020 at $50 million as an asset for its balance sheet. The combination of the two transaction means that approximately 5% of Square's reserve assets are now in BTC.
The clearing of the Tether FUD and Square's continued confidence in Bitcoin has seen the premier cryptocurrency stage a relief rally recovering nearly half its losses since the downtrend began on Sunday, but technical analysis reveals that Bitcoin holders are not out of the woods just yet.

Source: Bitcoin/USD 4H Chart TradingView
From the 4-hour BTC/USD candlestick chart, it can be seen that the recent sharp drop in the price of BTC is astonishingly similar to that of the previous peak of $42,000 on January 8 2021, after which a substantial correction was formed.
In January, the Bitcoin price adjusted for some time, forming a bullish three drives pattern, as shown by the red rectangle in the figure, and continuously creating lower lows (shown at 1, 2, 3). Moreover, the multi-party rebound ability was relatively weak and could not surpass the previous high point. As shown by the two points A and B in the figure, a short downward channel was formed, and then it bottomed out, before opening up a new upward channel.
We measured a decrease of approximately 25% from January 8, 2021 to the first low point (point 1). Similarly, the highest point on February 21, dropped by approximately 22% at $58,000. There is an eerie similarity between the currency market conditions as they both happened extremely fast, all consisting of several large red candlesticks.
Although the price of BTC has rebounded and is currently standing at the level of about $50,000, the market volatility is not as sharp as the previous two days, so investors still need to pay attention as this adjustment may be similar to the previous high of $42000, although the price of BTC is short-term will likely rebound inside this ascending channel, the strength of the bulls will also likely be insufficient.
If we apply the previous pattern to this correction, then BTC will likely push the price to around $54,000, and then go through a far more serious second round and the third round of corrections—up to about a 30% decrease from the peak. This could see the Bitcoin price fall and bottom out at $41,000 before rebounding to reopen a new ascending channel and resume its bull run to $60,000.
Image source: Shutterstock
The SEC's Amended Complaint Towards Ripple Accuses Lead Executives of Manipulating XRP Price
**声明:本文为"Blockchain.News中文网"原创稿件,版权属Blockchain News所有,转载须注明
"稿件来源:https://Blockchain.News",违者将依法追究责任。



阅读更多