XRP Coin to Feature in DeFi With Proposed Wrapped XRP Coming to Ethereum
From December 2021, blockchain cross-chain assets provider Wrapped.com will be launching wrapped XRP (wXRP), a 1:1 XRP asset pegged token that will be usable across a plethora of decentralized finance (DeFi), Non-Fungible Token (NFT) platforms, and smart contracts on the Ethereum blockchain.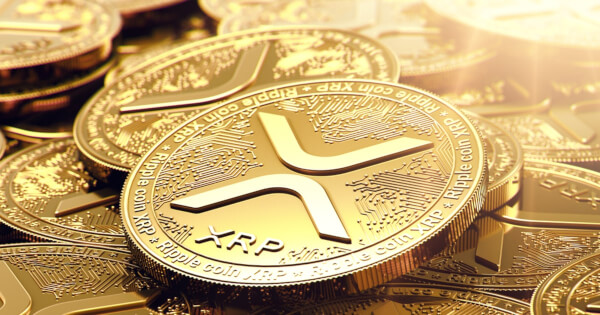 Interoperability remains the key feature that enhances the usability of most blockchain protocols. It is more like the operational working of banks with interbank trades. With blockchain protocols built to be unique, the concept of Bridges which helps connect two dissimilar protocols, is growing at a fast rate and will remain the backbone of the conversion of XRP on the XRP ledger to wXRP on the Ethereum blockchain.
The wXRP token will be brought to life with a partnership from Hex Trust, a licensed digital asset custodian serving the Asian market.
"The collaboration with Wrapped.com will benefit the wider XRP ecosystem as we provide the infrastructure to mobilize Wrapped XRP on the Ethereum blockchain. Wrapped tokens improve interoperability across DeFi protocols, create connections between otherwise isolated liquidity, and enable users to transact with a broader range of decentralized applications," said Calvin Shen, Head of Sales & Business Development at Hex Trust.
XRP is at the centre of the legal dispute between the United States Securities and Exchange Commission (SEC) and blockchain payments firm Ripple Labs Inc. The SEC maintained the XRP coin is security, a claim that Ripple is contesting in court. While the legal brawl spelt a wrong turn for the coin earlier in the year, a new fundamental is now being introduced through the wXRP to help the digital currency end the year on a stellar note.
While the XRP Ledger is a fast-growing blockchain protocol for smart contracts, its reach cannot be compared with Ethereum, the leading network for DeFi and NFTs. With the capabilities to utilize XRP on the largest decentralized blockchain network, XRP holders will have more use cases for their tokens. This trend can open a new gateway for other unique opportunities for the embattled token.
Image source: Shutterstock
Bringing Bitcoin to Ethereum: Wrapped Bitcoin Surpasses $1 Billion in Total Value Locked
**声明:本文为"Blockchain.News中文网"原创稿件,版权属Blockchain News所有,转载须注明
"稿件来源:https://Blockchain.News",违者将依法追究责任。



---

阅读更多