Will Bitcoin's Price Touch $100,000 by End of 2021?
Bitcoin has exploded over the last four months and has been on a rally that few could have seen coming. The cryptocurrency was trading at $10,741 on October 1, $13,891 on November 1 and $19,382 on December 1. Bitcoin's price took a week to consolidate just before Christmas where it was created a base at $22,000 levels. After that, it took off into the stratosphere and in 15 days zoomed up to $41,355 on January 9!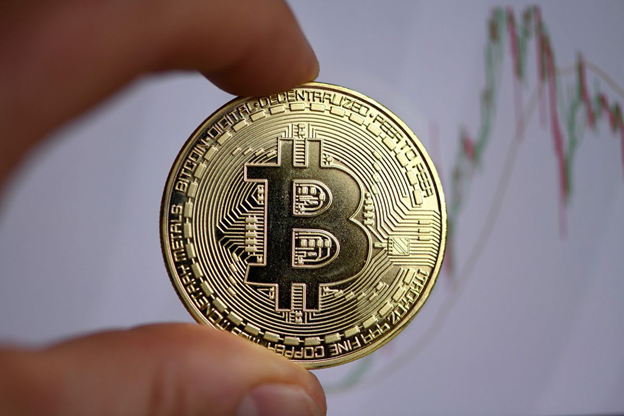 The rally won't stop
Bitcoin surged 300% in 2020 and analysts believe that it is entirely possible for bitcoin to repeat the feat in 2021. However, there are questions around its valuation and sustainability.
On January 5, 2021, leading investment bank JP Morgan put out a note saying that while the cryptocurrency could hit $100,000, even going as high as $146,000, it would likely be unsustainable. The note said, "While we cannot exclude the possibility that the current speculative mania will propagate further, pushing the bitcoin price up towards the consensus region of between $50k - $100k, we believe that such price levels would prove unsustainable," the note said.
Bitcoin bulls, however, are operating on a different plane. They believe that $100,000 will just be another box to tick on the route to an even higher price. The bitcoin rally, according to them, will power on through the year. Citibank thinks the cryptocurrency could cross $300,000.
"The whole existence of bitcoin has been characterised by unthinkable rallies followed by painful corrections, the type of pattern that sustains a long term trend," Citibank's Tom Fitzpatrick, wrote in a note, titled Bitcoin: 21st Century Gold, to institutional clients that were leaked on Twitter.
He said that the Bitcoin rally could potentially peak in December 2021, and one bitcoin could be worth as much as $318,000. "Time will tell if we end up seeing such lofty levels but the backdrop and the price action we are looking at clearly suggest the potential for a major move higher nonetheless in the next 12-24 months," he said.
Bitcoin vs. gold
Bitcoin reaching the predicted levels is dependent on institutional investors adopting it as an alternative hedge to gold. As of January 8, the yellow metal had a market capitalization of $10.6 trillion while bitcoin had a market capitalization of $708 billion. That's around 6.8% of gold. There are only 21 million bitcoins in the world and this makes the cryptocurrency scarcer than gold.
Grayscale had run a campaign in late 2019 called 'Drop Gold' as it tried to impress investors with the potential of cryptocurrencies. It looks like it succeeded in 2020. Investors, especially millennials, have been viewing bitcoin as a hedge against inflation and an alternative to gold and the depreciating dollar.
The Grayscale Bitcoin Trust has given a return of 375% in the last 12 months. According to Michael Sonnenshein, a managing director at Grayscale Bitcoin Trust, the firm has raised over a billion dollars in the third quarter of 2020 and he remains bullish on this momentum over the long-term as well.
The Trust has also seen an outflow of $2 billion in the last two months while gold ETFs have seen an outflow of over $7 billion, according to the note by J.P. Morgan on January 5.
A Financial Times report on November 20, 2020, said that the successful development and rollout of vaccines threaten to kill the two-year rally in gold, and it expects the price of the yellow metal to fall to $1,550 an ounce in 2021. Visit Gold Eagle for more gold price forecasts.
Bitcoin supply cut in half
While everyone is going on and on about qualities in bitcoin that make it such a great investment, there could be a simpler reason for the rally. People get bitcoin by mining them. There are a set of mathematical puzzles that come out every 10 minutes. These puzzles are locks that can validate blocks of transactions on the network. The first person to open these locks (i.e. solve the math algorithms) is rewarded with bitcoins.
When Satoshi Nakamoto (creator of bitcoins) recorded the first block on the bitcoin blockchain in January 2009, he received 50 bitcoins. Bitcoin technology was created to halve rewards after every 210,000 blocks. The technology had its third halving on May 11, 2020, and that means bitcoin miners receive 6.25 bitcoins for every recorded transaction.
This third halving severely restricted the supply of bitcoins and laid the foundation of the current rally. Hedge fund Pantera Capital told its investors that fintech firms have been raking in a majority of the new bitcoins in 2020. The fund estimated that Square's clients have accounted for 40% of the bitcoins in the last two years while PayPal's new offering in October 2020 accounted for 70% of the new bitcoins.
Large investors like Stanley Druckenmiller, founder of hedge fund Duquesne Capital, and Rick Rieder, BlackRock chief investment officer of global fixed income, have been talking up bitcoin in 2020.
When you take a look at all these three factors, $100,000 doesn't seem like an illusion anymore.
Disclaimer:The views and opinions expressed in this article are those of the contributor and Blockchain.News does not endorse and is not responsible or liable for any content, accuracy, quality, advertising, products or other materials on this page. Readers should conduct their own research before taking any actions related to this company. Blockchain.News is not responsible, directly, or indirectly, for any damage or loss caused or alleged to be caused by or in connection with the use of or reliance on any content, goods or services mentioned in this article.


**声明:本文为"Blockchain.News中文网"原创稿件,版权属Blockchain News所有,转载须注明
"稿件来源:https://Blockchain.News",违者将依法追究责任。



---

阅读更多