WeWork Will Begin Accepting Crypto Payments amid Partnership with Coinbase
WeWork figures among the companies that have welcomed cryptocurrency payments with open arms. Partnering up with Coinbase and BitPay, WeWork will begin offering cryptocurrency payments as an option.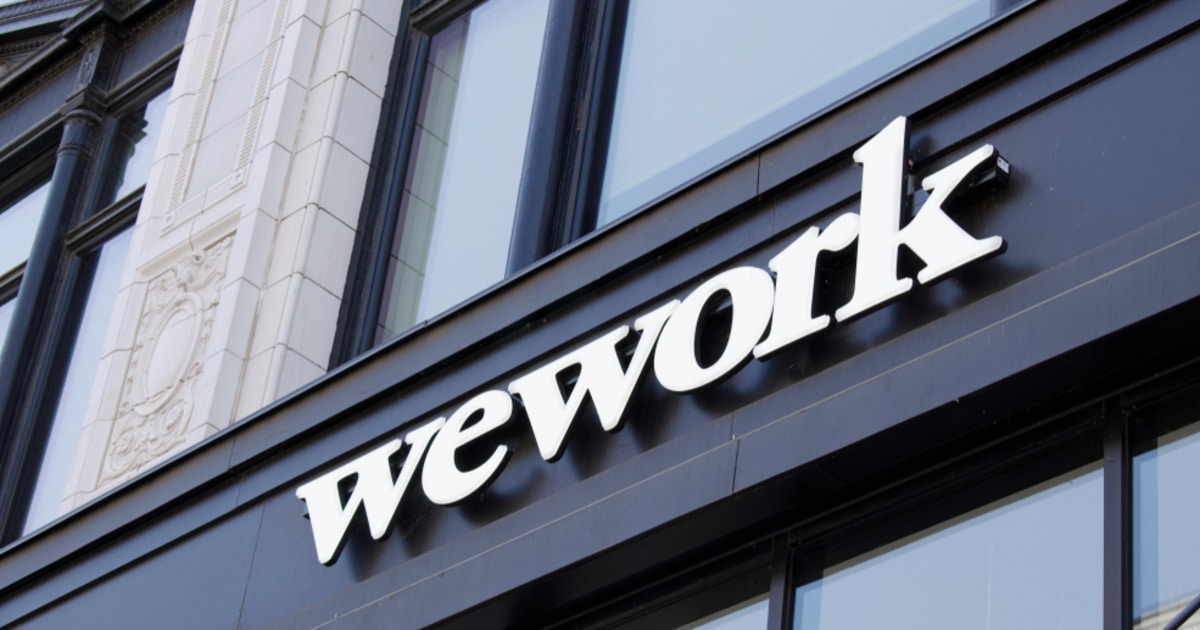 Through its partnership with Coinbase, the company will be able to pay landlords and third-party partners in cryptocurrencies. Coinbase also figures among the first WeWork member to use cryptocurrency to pay for its WeWork membership.
In regards to WeWork's partnership with BitPay, crypto payments in the form of Bitcoin (BTC), Ethereum (ETH), USD Coin (USDC), and Paxos (PAX) will be made available thanks to BitPay's crypto payment services.
In addition to enabling cryptocurrency payments, WeWork also announced that it now holds cryptocurrencies on its balance sheet. WeWork Chairman Marcelo Claure spoke about the company's willingness to integrate cryptocurrencies for inbound and outbound transactions. He said:
"When we think about the workplace of the future and business, we have to consider cryptocurrency a central part of that conversation. Cryptocurrency helps build a stronger global economy and WeWork's announcement demonstrates the company's commitment not only to innovation, but also to being a globally-focused business."
On top of enabling cryptocurrency payments, WeWork is planning to publicly list in New York later this year by merging with a special-purpose acquisition company (SPAC) dubbed BowX Acquisition Corp.
Coinbase listing
Many have come to realize that cryptocurrencies are here to stay. Digital assets are slowly entering mainstream adoption, beginning with Coinbase's listing last week that generated waves across the crypto industry. Coinbase's direct listing on Nasdaq is a huge step for the crypto sector, as the crypto exchange figures among the first within its industry to bring its company public.
Coinbase's listing was acclaimed by Galaxy Digital CEO Mike Novogratz, who called it a "Netscape moment for the cryptocurrency economy." With a crypto company now publicly listed, investors will be able to gain indirect exposure to digital assets through Coinbase. Novogratz predicted that institutional money will soon come "flooding" into the crypto sphere, and it certainly seems as though this may become an eventuality in the near future.
Recently, PayPal-owned Venmo payments company announced that it will enable users to buy, pay, and sell cryptocurrencies through its platform. The move to integrate cryptocurrencies into its business is strategic and goes in line with the rise in popularity of cryptocurrencies. Venmo's acceptance of crypto payments mirrors decisions taken by institutional giants PayPal, Pornhub, and Tesla, who have all integrated crypto payments into their business model in some form or another, in line with the current rise in digital innovation.
Image source: Shutterstock
Institutional XRP Inflows Surge to Hit $33 Million, Almost Doubling Its AUM
**声明:本文为"Blockchain.News中文网"原创稿件,版权属Blockchain News所有,转载须注明
"稿件来源:https://Blockchain.News",违者将依法追究责任。



阅读更多