Wall Street Indices End The Week With Gains Seen On BTC, ETH and XRP
The week ending October 9 spelled the close of a profitable session for Wall Street stocks as seen on the Dow Jones Industrial Average, the S&P 500 index as well as the Nasdaq Composite.The perceived bullish rally as seen on Wall Street also permeated down into cryptocurrencies with Bitcoin (BTC), Ethereum (ETH), Ripple (XRP) breaking weeks of dormancy and indecisive price moves.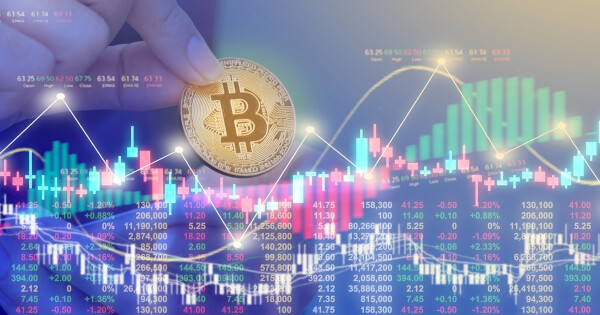 The Dow Jones Industrial Average rallied 0.57% at the end of trading on Friday adding 161.39 points to close at 25,586.90. The S&P 500 index, an index showing the performance of 500 large companies listed on stock exchanges in the United States closed Friday's session adding 30.30 points (0.88% rise) to close at 3,477.13. The Nasdaq Composite apparently appears to be the highest gainer with a 1.39% increase to close at 11,579.94.
The rally seemingly defied expectations of a bearish plunge particularly in crypto prices as the halting of the COVID-19 stimulus negotiations sent bitcoin (BTC) price down on the 7th of October as reported by Blockchain.news.
Overview of BTC, ETH, XRP Price Performance
A popular trend in the price of core digital assets is such that a bullish rally in Bitcoin (BTC) price sends a ripple effect down to other cryptocurrencies including Ethereum (ETH), and Ripple (XRP) amongst others.
Bitcoin price surged by over 3% as gleaned from Coingecko. Currently, bitcoin has broken past the $11,300 support level it has battled with since Sept. 22nd, and indications from technicals strongly suggest the premier digital currency may be on its way to surge past the $12,500 price target it hit as of Sept 4 this year.
Besides several market forecasts about bitcoin's impending bullish runs, technical indicators on Trading View lends credence to the further bull actions. On the 4hr BTCUSD chart, the Relative Strength Index (RSI) ticks 70.60 which indicates that the coin is in the overbought region, a chance for the bulls to impress more on the coin. Confirmation is seen from Bollinger Bands with the price surging past the upper bands.
Ethereum (ETH), currently trading at $371.31 with about 4.4% gain as seen on Coingecko. While Ethereum's RSI (currently at 68.96) is not as decisive as that of Bitcoin, the coin is set to ride on the recent DeFi surge to hit new highs should the bears fail to bring any resistance.
Ripple (XRP) on the other hand has attained a slightly above neutral price surge in the past 24 hours. The Awesome Oscillator on the XRPUSD chart is currently above the zero trendline. While this is supposed to suggest that the current momentum is bullish, the RSI value of 58.20 shows that the bullish momentum may not be strong as to drive the massive rallies as the technicals suggest for both BTC and ETH.
Image source: Shutterstock
**声明:本文为"Blockchain.News中文网"原创稿件,版权属Blockchain News所有,转载须注明
"稿件来源:https://Blockchain.News",违者将依法追究责任。



阅读更多