US CFTC Charges New York Crypto Trader with Fraud Involving Digital Asset Ponzi Scheme
The Commodity Futures Trading Commission (CFTC) has charged New York native Jeremy Spence on allegations of fraud involving a Ponzi scheme to generate cryptocurrency returns.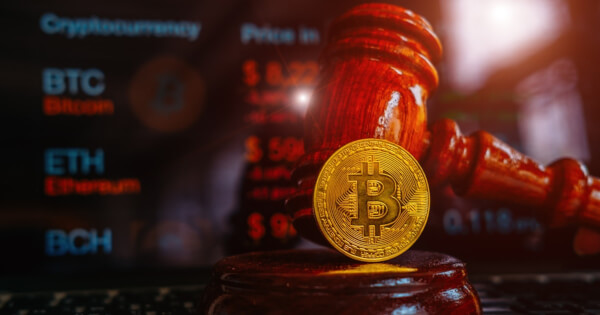 The CFTC alleges that Spence fraudulently solicited over $5 million of investments from investors between November 2017 and April 2019. The Federal Bureau of Investigation (FBI) arrested the culprit on January 26.
According to a federal criminal complaint filed with the US District Court for the Southern District of New York, Spence operated a Ponzi scheme disguised as a crypto trading service in which he solicited and obtained cryptocurrencies from more than 175 investors through online discussions on social media channels including Discord and Telegram.
The US Department of Justice stated that Spence, a 24-year-old proprietor, had run fraudulent fund-raising campaigns and established a digital asset trading company without any professional experience.
The complaint alleged that Spence operated a scheme that engaged in misrepresentations of trading records, assets under management, and highly profitable returns. The culprit once falsely informed his investors that they were up 148% in a single month. He is alleged to have fabricated account balances to show the investors that their funds were trading in the green and generating returns.
Through his fraudulent activities, Spence used portions of the invested funds to pay his debts and personal expenses, resulting in a situation where he was unable to pay his clients' cash commissions and other bonuses. His trading resulted in huge losses, a situation that forced him to conceal his losses by funnelling more than $2 million of newcomers' funds to old-time investors.
The CFTC complaints mention that the culprit eventually admitted to his clients that he had engaged in deceit and lies.
The prosecutors' complaint condemned Spence for committing wire fraud and commodities fraud. Such charges could add up to 30 years in federal prison if the prosecutors secure a conviction and maximum allowable sentence.
This is not the first case involving Spence in legal action. In 2018, crypto lawyer David Silver of Silver Miller Law filed a lawsuit over the trader's alleged Ponzi scheme on behalf of 22 investors who invested their money into the crypto scheme. Spence was indicted and held accountable for the victims who wanted a return of their Bitcoin worth over $3 million.
Crypto and Investor Protection
Since Bitcoin emerged over 10 years ago, several attempts have been executed by US regulators to categorize Bitcoin and other altcoins as commodities. Over time, the US CFTC, the oversight authority over physical and intangible commodity markets, has been filing enforcement actions targeting activities ranging from the failure to register entities selling crypto-related products to cryptocurrency scams.
In order to foster financially sound markets and public interest, CFTC regulators continue to monitor the crypto industry to prevent price manipulation and other disruptions affecting market integrity, to protect investors from fraudulent and abusive sales practices.
Image source: Shutterstock
Co-Founder Jihan Wu Resigns from Crypto Mining Giant Bitmain
**声明:本文为"Blockchain.News中文网"原创稿件,版权属Blockchain News所有,转载须注明
"稿件来源:https://Blockchain.News",违者将依法追究责任。



---

阅读更多