Unclear Crypto Regulations in South Africa Alarm Entrepreneurs
The uncertainty surrounding cryptocurrency regulations in South Africa is fueling the move by the country's homegrown crypto firms to more crypto-friendly countries.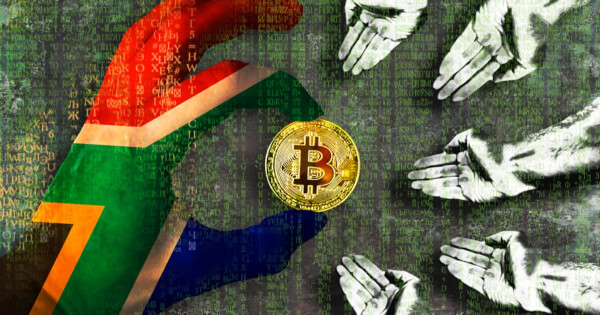 As reported by Bloomberg, the clamour by the country's entrepreneurs, particularly invested in cryptocurrencies is yielding no fruits, a situation that is limiting potential growth.
With crypto trading platforms such as Luno with registered headquarters in the UK a commonplace in the country, it lends credence to the claims that South African authorities "have been incredibly slow in terms of regulation in the industry and that leads to businesses looking internationally," said Revix Chief Executive Officer Sean Sanders, whose firm is considering relocating its headquarters to the United Kingdom. He added:
"In an unregulated environment, a customer arrives at our platform with scepticism, and rightfully so."
Entrepreneurs shared with Bloomberg that the lack of clear regulations is also preventing businesses to promote their services via social media platforms including Facebook and Twitter, a situation that has dampened growth.
Additionally, there is a banking divide in dealing with digital currency service providers in the country. While institutions like the Standard Bank Group Ltd. provide unrestricted access to all of its services to crypto firms, entities like First National Bank has no banking relationships with virtual-currency exchanges or traders.
The lack of regulatory framework has also made it difficult for crypto platforms to operate bank accounts, said Luno head Marius Reitz. "In turn, this makes it very difficult for customers to buy Bitcoin with their local fiat currency."
The regulatory situation in South Africa is as concerning as that in Nigeria, Africa's largest cryptocurrency marketplace. With governments failing to embrace the next shift in innovations, emerging firms are either developing strategies to circumvent unfavourable regulations set out by the government, such as by leveraging peer-to-peer trading, or making moves to take their businesses elsewhere, where they will be more welcome.
Image source: Shutterstock
**声明:本文为"Blockchain.News中文网"原创稿件,版权属Blockchain News所有,转载须注明
"稿件来源:https://Blockchain.News",违者将依法追究责任。



阅读更多