Tezos Settles Class-Action Lawsuit Over 2017 $232 Million ICO to the Tune of $25 Million
The Tezos Foundation has settled for $25 million in a class-action lawsuit that had been ongoing since 2017 over its Initial Coin Offering (ICO) which raised $232 million.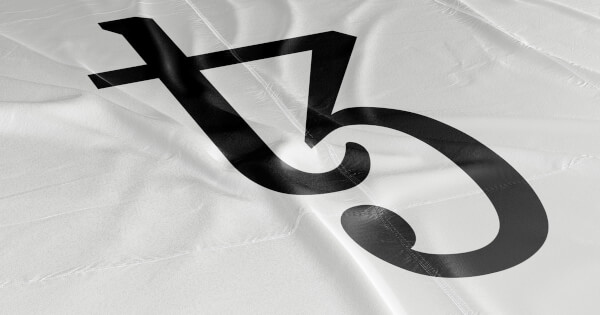 Tezos has concluded a class-action lawsuit over its 2017 $232 million ICO and will compensate investors who sold their XTZ and lost money on their investment prior to November 2019.
Throughout the litigation, the Tezos' XTZ token offering was not considered an unregistered security sale—although how the courts define XTZ is expected to have little bearing on how the United States Securities and Exchange Commission (SEC) will ultimately define Tezos and its XTZ token's status during the 2017 ICO.
$25 Million Up for Claim
According to the settlement, early investors who purchased XTZ tokens during Tezos' 2017 initial coin offering and sold their tokens at a loss before Nov.25 2019 are eligible for compensation—this includes users who lost access to their passwords.
Tezos' settlement will not include, however, investors who still hold their original purchased XTZ and also those who did not sell at a loss.
In a Medium post on Aug. 31, Alex Liu, a Lawyer and Tezos advocate and blogger revealed the court documents entailing that the settlement amount is $25 million but investors will need to fill out numerous applications to claim any of the money.
Liu explained that users will likely need to compile data and information including contribution addresses, emails, and prove their losses through self-calculation. Should the investors qualify for part of the Tezos settlement, Liu expects that they will need to pay taxes on the award and will ultimately get back a "small nominal amount."
The settlement also excludes the early investors from launching any similar lawsuits around Tezos' security status when and if it is ultimately determined by the United States SEC.
Throughout the litigation, it was found that the Tezos ICO did not constitute an unregistered security offering. The Tezos Foundation also continues to refute that XTZ is a security. The Tezos Community argues as does Liu in his post that the lawsuit was the blame of "unscrupulous/unsavory people that needlessly slowed the project and caused irreparable harm."
As a result of the litigation, how the SEC views XTZ tokens is still unclear and the decision only stands to compensated investors for their losses but will have no bearing on the regulator's definition of Tezos' token.
Tezos and Defi
Meanwhile, the Tezos Foundation continues to make waves in the Defi space with its recent announcement of the integration Harbinger price oracles.
The Harbinger oracle is a project that delivers cryptographically signed price feeds based on real-time market data sourced from multiple exchanges. The integration by Tezos will allow the on-chain pricing data to be fed directly to the Tezos blockchain which will foster the development of further DeFi applications on the Tezos network.
Image source: Shutterstock
**声明:本文为"Blockchain.News中文网"原创稿件,版权属Blockchain News所有,转载须注明
"稿件来源:https://Blockchain.News",违者将依法追究责任。



---

阅读更多