South Carolina to Play Home for Greenidge's 175 Acre Crypto Mining Farm
With the United States growing as the dominant region for Bitcoin mining globally, Nasdaq-listed Greenidge Holdings has announced its plans to establish a new data centre for mining cryptocurrencies in Spartanburg County, South Carolina.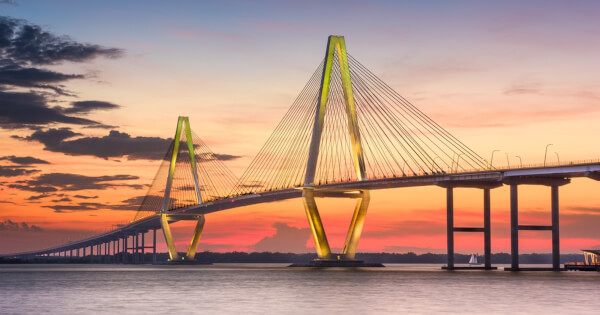 The new mining farm will sit on 175 acres of land, creating as many as 40 tech-related jobs in the state.
"This is a significant step in Greenidge's strategy to build upon our unique expertise at new locations across the country," Greenidge Chief Executive Officer Jeff Kirt. "The site is ideal, with an energy mix that is more than 60% carbon-free, opportunities for additional growth, and a business-friendly climate. We're excited to hire great, local talent immediately and support nearby businesses as we grow our company here in South Carolina."
Since the Chinese crackdown on mining activities, several American-based companies have been investing heavily in establishing a data mining centre. This is because of the increasing demand in providing a home for the thousands of miners that have been rendered homeless with the Chinese ban.
Additionally, Kazakhstan, which was ranked as the second nation with the largest number of Bitcoin miners, is experiencing political turmoil reportedly affecting miners, further making the United States an attractive destination for miners.
The Greenidge project is estimated to be worth $264 million, and the computing machines are billed to go online by the second half of this year. The company said it will continually invest in the new location up to 2025 as it looks to expand its operations. Officials have particularly hailed the investment choice in the, especially with the fact that Greenidge is 100% committed to carbon neutrality.
"To remain globally competitive, it's imperative to embrace disruptive change and emerging technologies. Today's announcement by Greenidge Generation is proof that South Carolina has the cutting-edge business environment and talent in place to attract new and innovative industries," says South Carolina Secretary of Commerce Harry M. Lightsey III.
Image source: Shutterstock
Marathon Digital Shares Filing Details of its Purchased Miners and Cost
**声明:本文为"Blockchain.News中文网"原创稿件,版权属Blockchain News所有,转载须注明
"稿件来源:https://Blockchain.News",违者将依法追究责任。



阅读更多