SEC Commissioner Hester Peirce Wants Regulator Clarity for Crypto Innovation
Hester Peirce, Commissioner of the Securities and Exchange Commission has continued her push for regulatory clarity on crypto and blockchain projects to encourage innovation in the US capital markets.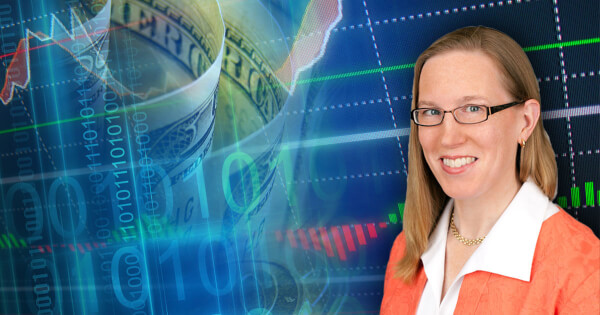 Making an appearance at the Unitize virtual conference on July 7, Commissioner Hester Peirce of the US Securities and Exchange Commission (SEC) advocated for a clear regulatory framework for crypto projects to foster innovation in the capital markets.
Innovation Comes from Outside the Government
Peirce said, "I wanted to make sure that our regulatory structure was flexible enough to accommodate innovation."
Peirce highlighted that the benefits of clear regulation would allow developers to fundraise, investors to access more detailed project information, and innovations in these emerging technologies would stay in the US.
The exodus of tech talent from the US to Asia and Europe has been well documented and Peirce believes that's "all the more reason for a jurisdiction like the United States to try to develop a workable framework that allows people to come and avail themselves of our market."
While Peirce wants to see the US Government be more proactive in cutting through the regulatory uncertainty for crypto and blockchain, she also highlighted that innovation rarely comes from the public sector.
Peirce said, "Remember that innovation typically comes from outside the government sector. We need to set up a framework that allows people who spend a lot of time thinking about new ideas to continue to spend time thinking about those ideas and not a lot of time worrying about complying with regulations."
Touching on Telegram
Telegram announced in May via its CEO Pavel Durov that the firm was calling it quits on the Telegram Open Network (TON) and its Gram tokens after a long-drawn-out battle with the United States Securities and Exchange Commission.
What was most interesting this case, was that not only was the SEC able to block the sale and distribution of Gram tokens in the US but also internationally—arguing that a US citizen may be able to but it overseas.
The Telegram CEO was outraged that the US regulators were exceeding their own jurisdiction and deciding what is best for the rest of the world. He believed the US Courts could enforce this by exploiting their control over the global reserve currency, the dollar.
Durov stated at the time, "Sadly, the US judge is right about one thing: we, the people outside the US, can vote for our presidents and elect our parliaments, but we are still dependent on the United States when it comes to financing and technology. The US can use its control over the dollar and the global financial system to shut down any bank or bank account in the world."
Peirce touched on this topic during her discussion at Unitize, she said, "It's certainly a difficult area and it's a difficult area even without blockchain." While not a terribly satisfying explanation, Peirce appeared frustrated and sympathetic saying that, "Even apart from figuring out where jurisdictionally we can go [...] I ask the question 'is this a good use of our resources?"
Peirce Re-nominated By Trump
Last month, Hester Peirce was nominated for a second term with the US Securities and Exchange Commission (SEC) as one of its five commissioners.
Peirce has proved to be somewhat of an ally of Bitcoin and blockchain projects that come before the US SEC regulatory body. She took office in January 2018 and received a nomination to finish the last two years of her term from US President Donald Trump. Peirce was originally nominated by former President Obama in 2015 to fill a Republican seat, without Trump's second nomination her term would have ended on June 5.
Image source: Shutterstock
**声明:本文为"Blockchain.News中文网"原创稿件,版权属Blockchain News所有,转载须注明
"稿件来源:https://Blockchain.News",违者将依法追究责任。



阅读更多