Samsung Debuts New Fan Experience on Decentraland
Samsung Electronics America is really defining the scope of its metaverse ambitions as it has launched a new store dubbed the Samsung 837x on Decentraland, a virtual reality platform powered by the Ethereum blockchain that allows users to create, experience, and monetize content and applications.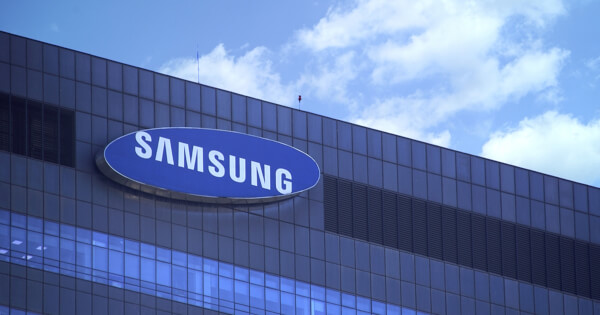 The Samsung 837x store is modelled after the tech giant's physical Samsung 837 flagship location in New York City, and it seeks to give visitors a unique metaverse experience and experiential playground for people to discover the amazing possibilities when technology and culture collide.
"The metaverse empowers us to transcend physical and spatial limits to create unique virtual experiences that could not happen otherwise. Innovation is in our DNA, and we can't wait for you all to experience this burgeoning virtual world," said Michelle Crossan-Matos, Senior Vice President of Corporate Marketing and Communications at Samsung Electronics America.
By taking visitors through three experiences with the first being the Connectivity Theater where the company's news from the CES stage are showcased. This theatre also allows guests to learn more about the powerful experiences that come from seamless connectivity and customized solutions powered by Samsung technology.
The second metaverse experience is in terms of the Sustainability Forest and will feature Samsung's proposed plan to plant 2 million trees in Madagascar with the aid of veritree's blockchain solutions as reported earlier by Blockchain.News. The Sustainability Forest is a spectacular portal where guests can embark on a journey through millions of trees – and even have a mythic encounter.
The last phase is the Customization Stage with a defined metaverse mixed celebration to mark the emergence of Samsung 837x on Decentraland. Billed to feature DJ Gamma Vibes, there will be a live dance party at the New York-based physical location of Samsung 837x. According to Samsung, holders of the 837x NFT badge holders "will be entered into a raffle to win one of three limited-supply wearable collections from Epic to Mythic levels for their Decentraland avatar to sport."
Image source: Shutterstock
Samsung Launches New Secure Element Chip to Enhance Data Protection for Crypto Transactions
**声明:本文为"Blockchain.News中文网"原创稿件,版权属Blockchain News所有,转载须注明
"稿件来源:https://Blockchain.News",违者将依法追究责任。



阅读更多