Russian Cybercriminals Sanctioned by DoJ for Crypto Laundering Scam Generating More than $16.8M
The US Department of Justice (DoJ) has sanctioned two Russian nationals for their cybercrimes, where millions in cryptocurrency were accumulated through scamming and phishing schemes.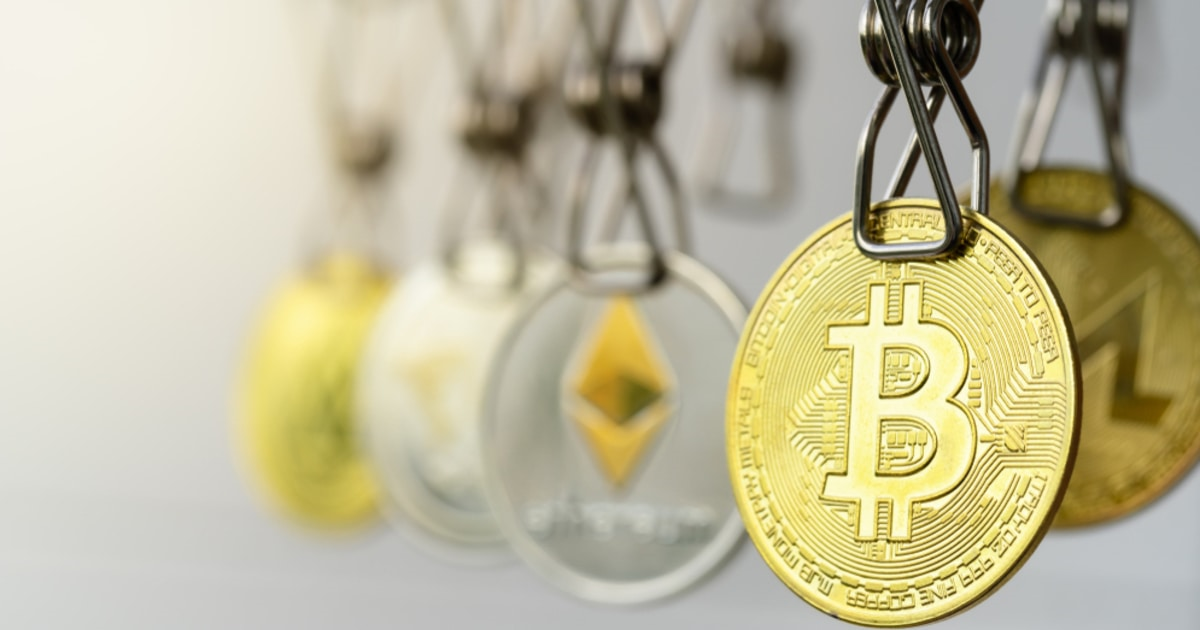 Russian Nationals Charged for Crypto Theft
Danil Potekhin and Dimitrii Karasavidi have been flagged by the DoJ and have been sanctioned for their involvement in a sophisticated phishing campaign that generated cryptocurrency profits for them. On September 16, US lawmakers – US Department of Justice, US Department of Homeland Security, and the US Department of Treasury's Office of Foreign Assets Control (OFAC) - said that Potekhin along with Karasavidi stole at least $16.8 million in cryptocurrency. The virtual funds originated from three separate digital currency exchanges, and the crypto laundering was said to have begun in 2017. Two of the three crypto exchanges that were hit were reported to be from the United States.
Addressing the multimillion cryptocurrency crime, Secretary of the US Department of Treasury, Steven Mnuchin, spoke up and said:
"The individuals who administered this scheme defrauded American citizens, business, and others by deceiving them and stealing virtual currency from their accounts."
Using a technique called spoofing, which is basically the creation of web domains resembling that of legitimate crypto exchanges, Potekhin impersonated the digital asset entities. Through the cyber tactic, Potekhin managed to steal the private information of online users, acquiring their login credentials, and accessing crypto exchange customers' real accounts. He then used the private data to transfer crypto assets in and out of various accounts. Following Potekhin's identity theft job, Karasavidi then followed up and laundered the proceeds into a crypto account under his name.
The two Russian nationals also employed pump and dump schemes in order to acquire altcoin profits in exchanges where the virtual currencies recorded low market capitalization.
US Treasury On Cybercrime
In order to put this case to rest, the US Department of Treasury coordinated with the OFAC, the United States Secret Service, and the DoJ in order to prevent the cybercriminals from continuing their fraudulent scam. On behalf of his department, US Secretary of the Treasury Mnuchin said:
"The Treasury Department will continue to use their authorities to target cybercriminals and remains committed to the safe and secure use of emerging technologies in the financial sector."
Cybercrime On The Rise
The two Russian nationals were detected and flagged by US law enforcers, as they were reported to have "left a trail of evidence" despite using complicated and sophisticated schemes to go around digital exchanges' internal admin controls. The official report released by the US government read:
"Today's action demonstrates the important role that a robust anti-money laundering and countering the financing of terrorism (AML/CFT) regime plays in deterring cybercrimes."
Recently, the DoJ made a move on a Californian man for his involvement in an illicit cryptocurrency mining scheme that generated at least $722 million. The man was said to have played an active role in perpetuating BitClub Network, a crypto Ponzi scheme.
Image source: Shutterstock
**声明:本文为"Blockchain.News中文网"原创稿件,版权属Blockchain News所有,转载须注明
"稿件来源:https://Blockchain.News",违者将依法追究责任。



阅读更多