PayPal to Enable Customers to Pay with Crypto at 29 Million Merchants Worldwide
PayPal Holdings Inc. will begin allowing US consumers to use their crypto assets to pay at 29 million merchants worldwide. Currently, the cryptocurrency checkout service is being worked out, and is set to be available in the upcoming months.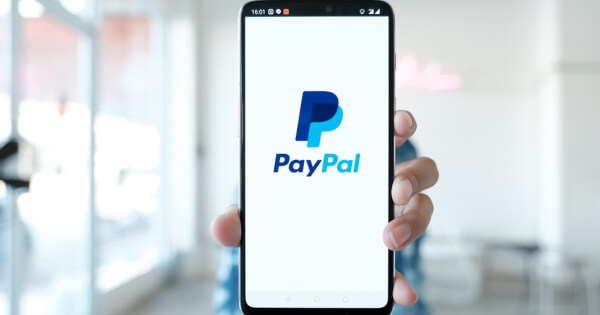 The new development is therefore set to boost the usage of cryptocurrencies in everyday commerce.
The payment giant has rolled out a checkout feature on its digital wallet, which enables customers to instantly convert their Bitcoin, Ether, Litecoin, and Bitcoin Cash to fiat currency without incurring transaction fees that PayPal normally uses to allow completion of transactions.
The firm stated that US customers who hold Bitcoin, Ether, Litecoin, and Bitcoin Cash in PayPal wallets would now be able to convert their holdings into fiat currencies at checkouts to make purchases.
The new service would be available at all of its 29 million merchants within the next few months. The feature would automatically appear in the PayPal digital wallets and would allow customers to use any type of crypto coin for any purchase they make globally.
The checkout feature builds the ability for PayPal customers to hold, sell, and purchase crypto assets, which the giant payment firm launched last year in October. The company stated that merchants can convert cryptocurrency into any local fiat currencies besides US dollars at standard conversion rates set by PayPal.
Although the nascent crypto asset is gaining traction among mainstream investors, it has yet to become a widespread payment method partly due to its continued volatility. However, PayPal hopes its new checkout service could change that. By settling the transactions in fiat currency, merchants would not take on the volatility risk, the company said.
Dan Schulman, PayPal CEO and President, said:
"We think it is a transitional point where cryptocurrencies move from being predominantly an asset class that you buy, hold and or sell to now becoming a legitimate funding source to make transactions in the real world at millions of merchants."
Crypto Is Going Mainstream
PayPal's latest move could further push cryptocurrencies into the mainstream as its customers worldwide soon would be able to use cryptocurrencies to pay for merchandise at millions of retailers. Last December, PayPal CEO, Dan Schulman stated that the use of cryptocurrency is set to go mainstream as more merchants take a "digital-first approach" to payments. The executive said that the entire world is going digital - shops are moving to accept payments via QR codes and smartphones, and customers are beginning to use digital wallets.
In October last year, PayPal announced that its 350 million users would be used to deposit Bitcoin and other crypto assets in their accounts and spend them at 29 million merchants. PayPal's endorsement was a major step in cryptocurrency's quest to go mainstream.
Image source: Shutterstock
Ripple to Acquire 40% Stake in Asia Cross-Border Payments Firm Tranglo
**声明:本文为"Blockchain.News中文网"原创稿件,版权属Blockchain News所有,转载须注明
"稿件来源:https://Blockchain.News",违者将依法追究责任。



阅读更多