Palantir Starts Accepting Bitcoin as Payment Method and Considers Adding Crypto to Its Balance Sheet
Palantir Technologies Inc. has announced that it will now accept Bitcoin as a payment method for its customers and is also considering having crypto on its balance sheet.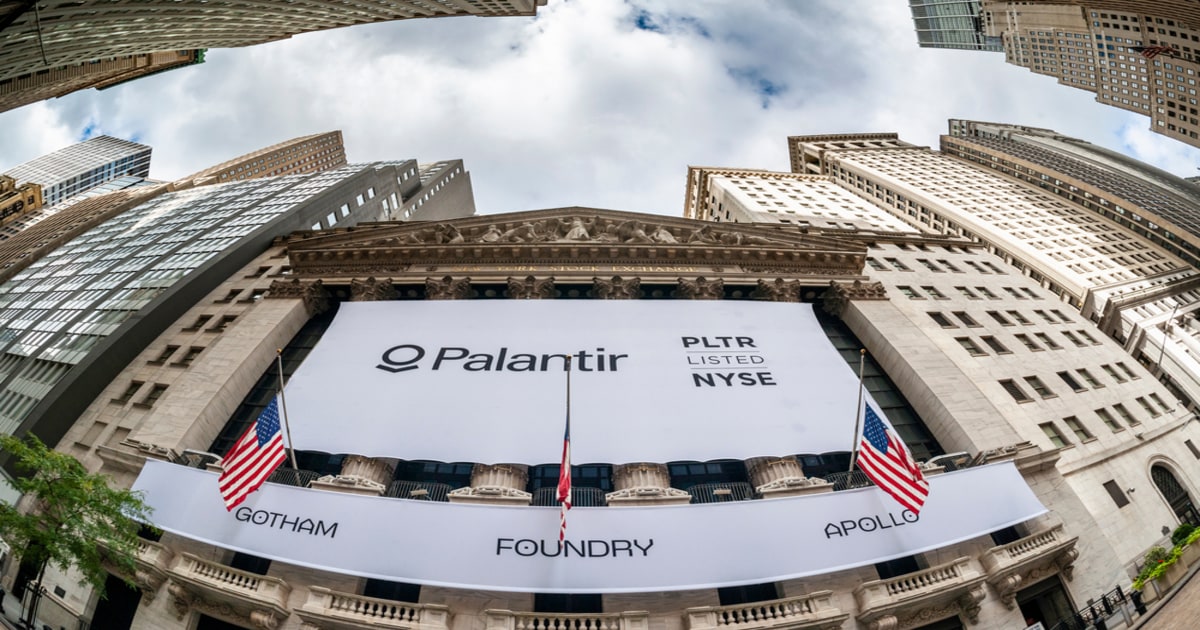 When asked about cryptocurrency by media reporters, David Glazer, the chief financial officer at Palantir, stated in the firm's first-quarter earnings report that Bitcoin was "definitely on the table." He added that the company was also thinking about holding other crypto assets on its balance sheet.
Glazer further revealed that the company already accepts Bitcoin as a method of payment from customers.
Palantir is a software firm that provides analytics tools to large corporations and to the defence industry. The publicly-traded company was co-founded by Peter Thiel, a pro-Bitcoin and pro-crypto maximalist, who recently warned that Bitcoin threatens the US dollar. He went on to back a Bitcoin mining facility in Texas.
Palantir generated a revenue of $341 million, versus analyst expectations of $332.2 million in the first quarter, while adjusted earnings per share climbed to $0.04, matching analyst estimates.
Palantir also said that it expects annual revenue growth of more than 30% for the next four years.
Corporates Embracing Crypto
With its skyrocketing value, Bitcoin has garnered mainstream attention by firms willing to add it to their corporate balance sheet. Large companies from MicroStrategy business intelligence firm to carmaker Tesla have adopted Bitcoin as a payment method and added the crypto on their balance sheet.
In August 2020, MicroStrategy started spending existing cash on its balance sheet to purchase huge quantities of Bitcoin. Its initial Bitcoin purchase of $250 million has been increased, and as of early 2021, the company's Bitcoin investment reached $2.2 billion.
Other firms such as Square, Voyager Digital, Hut 8 Mining, and Tesla have followed MicroStrategy's lead by adding Bitcoin to their balance sheets.
Last month, Coinbase went public through a direct listing, further legitimizing cryptocurrencies and signalling pent-up institutional enthusiasm.
Of course, there are numerous reasons why companies are adding crypto to their balance sheet, whether it is due to them seeing it as a natural hedge against fluctuating fiat currencies or whether it is due to them seeking the asymmetric risk-return witnessed over previous years. Others have also adopted it as part of a corporate strategy to embrace modern, open technologies, or as a way to complement operational strategies that include accepting crypto as payment.
Image source: Shutterstock
MicroStrategy CEO says Tesla has De-Risked BTC Acquisition for Public Companies
**声明:本文为"Blockchain.News中文网"原创稿件,版权属Blockchain News所有,转载须注明
"稿件来源:https://Blockchain.News",违者将依法追究责任。



---

阅读更多