Over 30 Japanese Firms to Conduct Digital Yen Pilot Test
Over 30 major Japanese companies will collaborate on a pilot experiment to issue a private digital currency, or digital yen. According to Reuters, the pilot project will begin in 2021.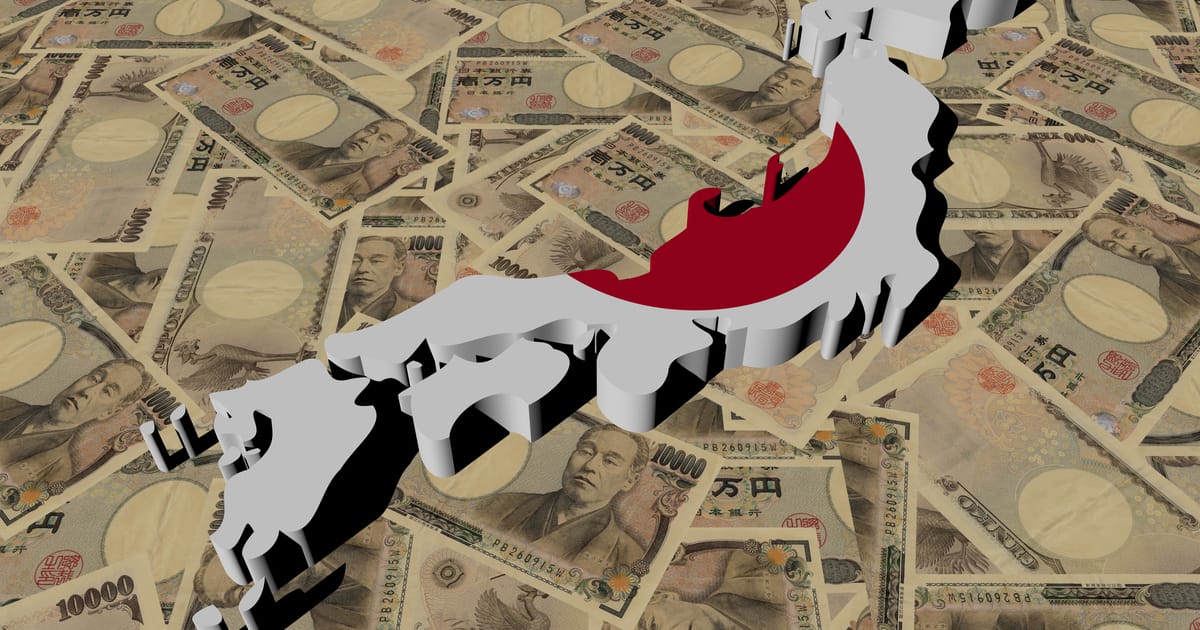 A group of Japanese companies, made up of Japan's three largest banks, retail companies, utility firms, telecommunication companies, and stock brokerage firms, are set to carry out experiments seeking to issue a digital Yen that would utilize a common settlement platform. The move comes at a time when the Bank of Japan recently made an announcement of its plan to conduct experiments to launch a state-backed digital currency.
On November 19, the group's organizing body stated that the pilot project is part of Japan's commitment to promoting the use of cashless payments in one of the most cash-loving nations in the world.
Hiromi Yamaoko, a former BOJ executive who is the chairman of the group said:
"Japan has many digital platforms, none of which are big enough to beat cash payments."
He further mentioned:
"We don't want to create another silo-type platform. What we want to do is to create a framework that can make various platforms mutually compatible."
In Japan, many digital platforms compete and are incompatible with each other. This is a different case in China where digital platforms have dominated cashless payments in the country.
Authorities in Japan have been eager to promote cashless transactions to improve transparency and operational efficiency of public services by eliminating robbery and other cash-related crimes. However, the progress has been quite slow partly because of inconveniences associated with digital payments.
Yamaoko stated that private banks would be responsible for issuing a digital yen in the experiments, although the possibility of other entities tasked with the issuance will also be welcomed.
Japan's three largest banks - Sumitomo Mitsui Financial Group Inc, Mizuho Financial Group Inc, and Mitsubishi UFJ Financial Group Inc – have each launched their own digital payment. They intend to start working together with tech companies like SoftBank Group unit PayPal in order to fulfil the mission.
Japan's Quest to Go Cashless
Japan is trying to catch up with peers such as China and Facebook's Libra stablecoin that have already laid down plans to issue their own digital currencies. The country aims to move fast, not lag behind. This is because if China's digital currency becomes preferred for transactions in Asia and globally, then Japan may lose economic prestige and opportunities.
Japan is one of the most cash-loving countries in the advanced world. About 65% of payments in the country are settled in cash, more than twice the average 32% among other rich economies. Cashless payments in Japan constitutes only 20% of the total settlement, which is below the US with 45% and China with 70%.
The rapid rise of cashless payments in several nations triggered further interest in CBDC (Central Bank Digital Currencies). Japan bucks the trends to catch up with the rapid global advances in financial technology.
Image source: Shutterstock
**声明:本文为"Blockchain.News中文网"原创稿件,版权属Blockchain News所有,转载须注明
"稿件来源:https://Blockchain.News",违者将依法追究责任。



阅读更多