Nigeria Passes Bitcoin And Cryptocurrency Law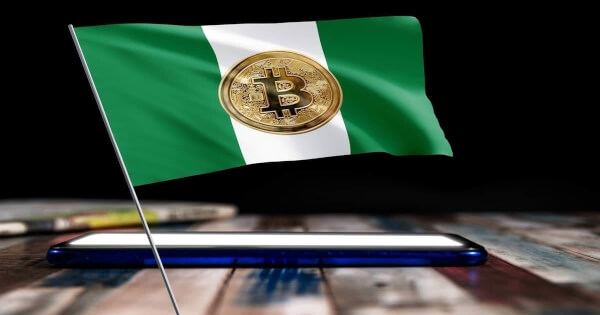 A little more than a year after its introduction in October 2021, Nigeria's eNaira has only managed to get an adoption rate of 0.5%. The legislation that is set to be passed comes as a result of this fact. According to recent reports, the government of Nigeria will soon approve a legislation that will officially recognize the use of Bitcoin and other cryptocurrencies as a method for the country to bring its practices in line with those of the rest of the world.

Following an interview with House of Representatives Committee on Capital Markets Chairman Babangida Ibrahim, the news was published in the Nigerian-based masthead Punch Newspapers on December 18th.

According to the report, if the Investments and Securities Act 2007 (Amendment) Bill is passed and signed into law, it will enable the local Securities and Exchange Commission to recognize cryptocurrency and other digital funds as investment capital. Currently, the SEC does not recognize these types of funds as investment capital.

The report comes almost 24 months after Nigeria banned cryptocurrency activity in February 2021. At that time, the Central Bank of Nigeria (CBN) ordered Nigerian cryptocurrency exchanges and service providers to cease activity and mandated that banks close the accounts of any individuals or entities found to be engaging in trading activities. This report comes almost 24 months after those events.

If the bill is approved, the Investments and Securities Act of 2007 in Nigeria would be revised to reflect the changes.

In addition to providing Bitcoin and other cryptocurrencies with official recognition, the legislation would also detail the regulatory functions of the Central Bank of Nigeria and Nigeria's Securities Exchange Commission (SEC) in relation to issues with digital currencies, according to the article.

The regulation also comes at a time when Nigerians have showed little to no interest in the digital currency issued by Nigeria's central bank, the eNaira. The eNaira had only earned a 0.5% adoption rate in October, 12 months after it was first introduced to the public.

Adoption continued to expand after the ban was implemented in February 2021, indicating that the attempts made by the Nigerian government early on to clamp down on cryptocurrency activities were likely fruitless as well.

Between the months of January and August of the previous year, Bitcoin trade volume in Nigeria was only second to that of the United States. During the same time period, Nigerian people were more likely to google Bitcoin than inhabitants of any other country.
**声明:本文为"Blockchain.News中文网"原创稿件,版权属Blockchain News所有,转载须注明
"稿件来源:https://Blockchain.News",违者将依法追究责任。



阅读更多