Mongolia's Oldest Bank Will Soon Offer Comprehensive Crypto Services
Mongolia's Trade & Development Bank (TDB Bank), the oldest and one of the largest banks in the nation, seeks to enter the crypto space by offering various services all under one roof, in line with its objective of promoting the Mongolian virtual asset financial business.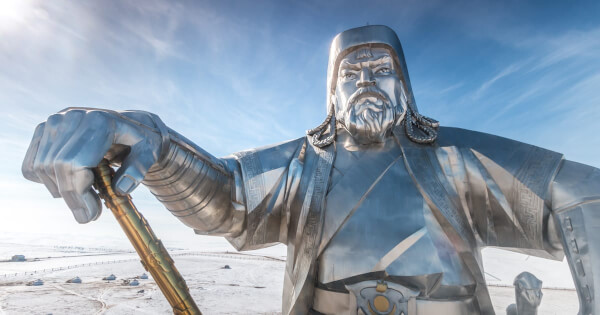 Pooling resources together
TDB Bank has partnered with Delio, a white-label technology firm, and Hexland, a blockchain development company, to pool their resources together so that the Mongolian consumer can benefit from comprehensive crypto-related services, such as asset management, loan (landing), deposit, remittance, and virtual asset custody.
The agreement also incorporated MDKI, a mineral resource transportation company, whose partners include Bitfury, a Netherlands-based crypto mining giant.
The bank has made a name for itself as it serves nearly 400 Mongolian companies offering services like financial consulting, trade loans, investment loans, and project loans. Furthermore, it has 50 branches spread across the country and ranks second based on total assets.
Hexland is expected to offer blockchain-based expertise, given that it was founded by Samsung Electronics developers. Its area of specialty includes wallet development and blockchain smart contract development and verification.
Boosting Mongolian crypto penetration
The decision by the TDB Bank to enter the crypto space will be a stepping stone towards enhancing cryptocurrency adoption in Mongolia. It intends to serve both industrial and individual investors in this venture.
A Delio official noted:
"Through this partnership, we are in full swing to enter the global virtual asset financial market."
Mongolia has been in the limelight when it comes to blockchain integration. As reported by Blockchain.News on January 9, a Toronto-based digital transformation company, Convergence.tech, deployed an Ethereum-based traceability platform dubbed "Backbone" to assist Mongolian nomadic farmers in maximizing returns on their cashmere product.
This blockchain-based solution was supported by the United Nations Development Program (UNDP) and touted to be instrumental in enabling the farmers to eradicate income instability.
Image source: Shutterstock
**声明:本文为"Blockchain.News中文网"原创稿件,版权属Blockchain News所有,转载须注明
"稿件来源:https://Blockchain.News",违者将依法追究责任。



阅读更多