MicroStrategy CEO Reveals why Bitcoin is a Better Investment than Gold
CEO of MicroStrategy Michael Saylor disclosed what pushed his firm to secure its wealth with Bitcoin rather than with other assets that may have seemed like more plausible choices – such as gold.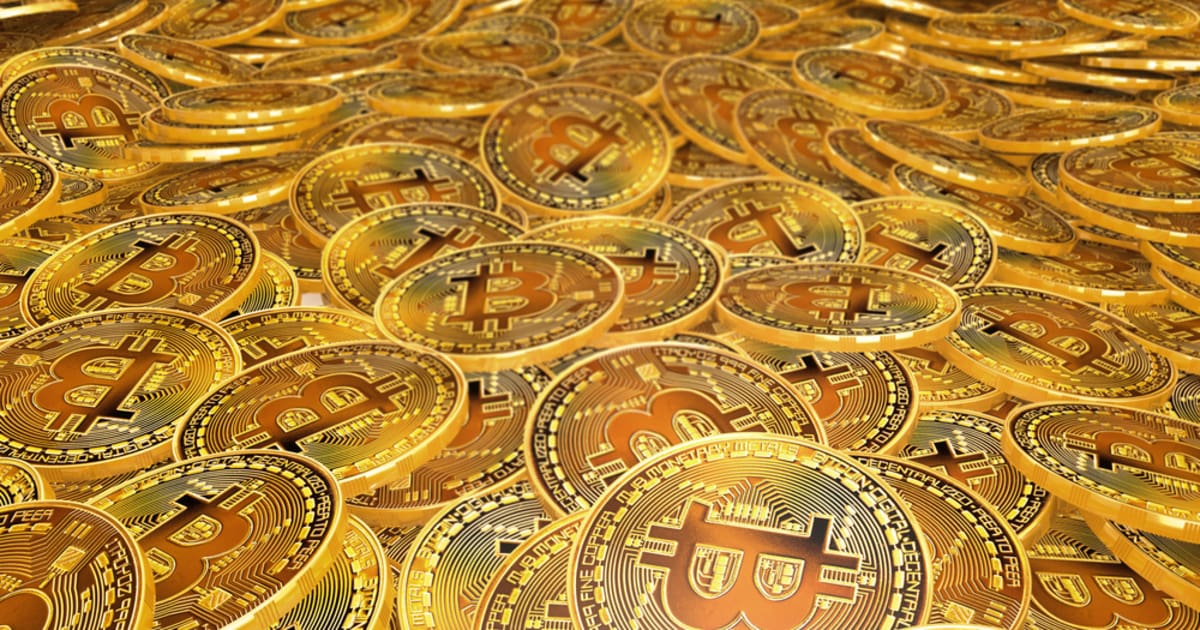 MicroStrategy figures among one of the first traditional financial corporations who invested in Bitcoin (BTC) as a store of value, leading the way as institutional investments poured into BTC last year. Speaking at Binance Blockchain Week, MicroStrategy CEO Michael Saylor admitted that in February 2020, he was still relatively clueless to Bitcoin's potential, and may have dismissed the cryptocurrency as "some kind of nuisance cyber digital crypto thing."
However, his views have changed, and Saylor asserted that he saw Bitcoin as a more compelling store of wealth than gold. When considering which assets to back to minimize the potential loss of around 15% of shareholder value on its cash balance per year, MicroStrategy found that Bitcoin provided the best returns among the extensive list of assets that the firm considered – government debt, stocks, derivatives, real estate, and precious metals. Saylor asserted:
"The returns on gold didn't look nearly as compelling as Bitcoin. So we eventually found crypto because, in essence, in the crypto world you can create a digital world and Bitcoin is that digital gold."
Saylor added:
"And so if you're looking for a non-fiat derivatives store of value in an inflationary environment, that's logical that you would settle upon Bitcoin as digital gold."
Why crypto volatility does not faze MicroStrategy
When asked whether the volatility of Bitcoin was a concern, Saylor indicated that MicroStrategy's investment plan was to hold the cryptocurrency on a long-term basis. Therefore, short-term fluctuations were of no concern to MicroStrategy, as its goal was not to day-trade Bitcoin, but to hold Bitcoin long-term. Saylor said:
"We are making a 10-year investment, and if you look at Bitcoin over the course of 10 years, it's not volatile at all – it's just going up."
Saylor explained that in any case, for an asset to gain value, it must undergo some volatility. However, not investing is even riskier than holding a volatile asset, as Saylor disclosed:
"If we wanted to avoid volatility, we could keep the cash, but we'd be 90% certain that we would lose 75% of our value over 10 years. That's the price of stability. Volatility is the price you pay in order to get appreciation."
Currently, MicroStrategy holds a total of 70,470 Bitcoins, which translate to a valuation of over $2 billion with Bitcoin's current worth.
Bitcoin as the best store of value
Saylor's sentiment regarding Bitcoin as the ideal hedge asset is shared by many crypto bulls, who have taken to social media to call predictions on the cryptocurrency's future price.
As Bitcoin's potential is still growing and being unveiled on a daily basis, many have taken it upon themselves to educate others on its value. Renowned Bitcoin bull Anthony Pompliano now said, "Bitcoin has really exposed who is open-minded and who believes their existence is predicated on protecting the status quo."
Image source: Shutterstock
MicroStrategy Purchases Another $650M Bitcoin, Convincing Elon Musk Large Transactions Can be Done
**声明:本文为"Blockchain.News中文网"原创稿件,版权属Blockchain News所有,转载须注明
"稿件来源:https://Blockchain.News",违者将依法追究责任。



阅读更多