Marathon Digital Generated 184 BTC in Aug, Total Holding 10,311 BTC
Marathon Digital stated that as of August 31, 2022, it holds 10,311 BTC, with a total value of $206.7 million, and produced 184 BTC in that month.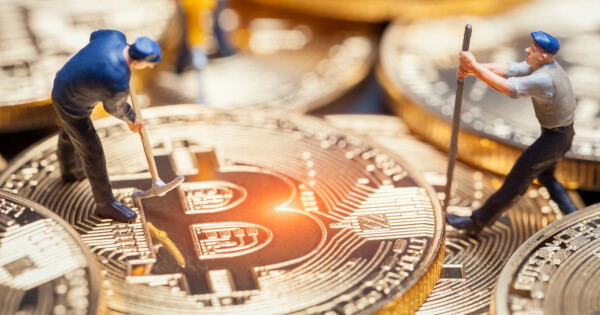 The crypto mining company also said it increased the Bitcoin mining hash rate by approximately 2.5 exahash/s (EH/s) of computing power to 3.2EH/s,
Fred Thiel, chairman and CEO of Marathon, said the company works with custodial service providers to install and incentivize miners, increase our hash rate and steadily increase our bitcoin production.
Fred Thiel also noted that the company deployed around 25,000 miners in August, and has produced 2,222 bitcoins year-to-date as of August 31, 2022, a 26% increase from the same period last year.
The company expects to deploy 65,000 additional miners over the next 90 days, increasing the company's hash rate to about 6.9 EH/s.
The company also recently discussed price reductions for the S19 XP and subsequent miners shipped in September, which are expected to generate around 23 EH/s of computing power around mid-FY23 if all previously purchased miners are installed. Thanks to the S19 XP energy efficiency is 30% higher than the previous miner.
The company's official document reads:
"Once fully operational, Marathon's Bitcoin mining operations are currently expected to be among the largest and most energy efficient on a per terahash basis."
Marathon Digital did not sell any cryptocurrencies in August.
Marathon Digital Holdings, Inc., a major U.S. bitcoin mining company, announced in early August that it had secured an additional $100 million line of credit from bitcoin (BTC)-backed Silvergate Bank.
Last July, the bitcoin miner extended a $100 million revolving line of credit to the crypto bank.
Marathon is building one of the largest bitcoin mining operations in North America. Its mining operations are located in South Dakota/Nebraska (hosted by Northern Computing), Montana (hosted by Beowulf) and Texas (hosted by Northern Computing).
Image source: Shutterstock
HIVE Blockchain Exploring GPU Mineable Coins Ahead of Ethereum Merge
**声明:本文为"Blockchain.News中文网"原创稿件,版权属Blockchain News所有,转载须注明
"稿件来源:https://Blockchain.News",违者将依法追究责任。



阅读更多