KPMG in Canada Acquires World of Women (WoW) NFT
KPMG Canada, a full-service Audit, Tax, and Advisory firm owned and operated by Canadians, have announced it has purchased a World of Women (WoW) Non-Fungible Token (NFT), marking its foray into the digital collectables world.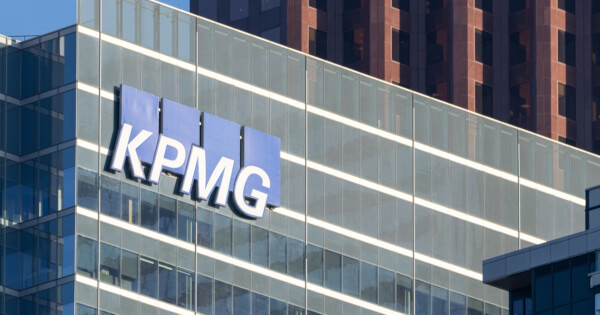 While the WoW NFT was purchased for remains undisclosed, KPMG Canada said the values represented by the WoW NFT collection resonates with its broad tenets.
"NFTs unlock a "channel for organizations to engage with their customers, while also underpinning innovation through the secure digitization of assets," says Benjie Tho" as, Managing Partner, Advisory Services, KPMG in Canada. "This acquisition "reflects our belief not only in the continued growth of NFTs but in the value of WoW and its mission. Having now gone through the process, we are well-positioned to guide our clients around building a corporate NFT strategy, including acquiring, and safeguarding NFTs."
Since NFTs started going into the mainstream, several global brands cutting across different industries have been tagging along with acquisitions of NFTs, or better still, launching some collections themselves. From Dolce & Gabbana to Nike and Marvel Studios, the number of corporate brands with a presence in the fast-growing NFT world has continued to multiply.
While many of these brands are looking to recreate new experiences for their customers worldwide, KPMG is optimistic that the purchase of the WoW NFT has equipped it adequately to serve customers looking to make an entry into this growing world. The company's ambition for the blockchain ecosystem was preceded by an earlier acquisition of Bitcoin (BTC) and Ethereum (ETH) as reported by Blockchain.News.
While the KPMG International brand has dipped its feet into the blockchain advisory world in the past years, the move by the Canadian arm is arguably the most direct investment into the nascent crypto world by any of the bank's independence.
Image source: Shutterstock
KPMG Launches Blockchain-Integrated Supply Chain Platform in Australia, China & Japan
**声明:本文为"Blockchain.News中文网"原创稿件,版权属Blockchain News所有,转载须注明
"稿件来源:https://Blockchain.News",违者将依法追究责任。



阅读更多