Google Cloud Joins EOS Blockchain Network as a Block Producer Candidate
Google Cloud will join the EOS community and has begun the process of becoming a block producer candidate for Block.one's EOS network.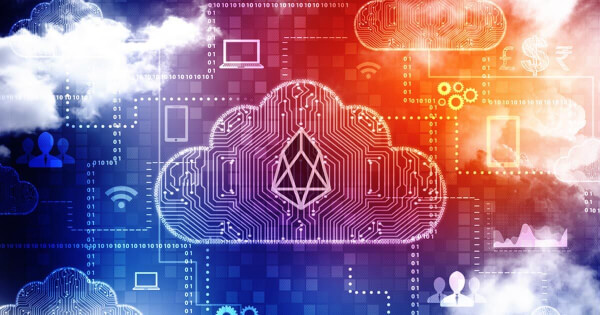 According to an email shared with Blockchain.News on Oct 6, tech giant Google's hyperscale cloud and infrastructure provider, Google Cloud, is set to join the EOS community and is taking steps to become a block producer for the public blockchain network built on the EOSIO blockchain protocol.
What is a Block Producer?
Block producers are a core component of the EOS network. According to the EOS white paper, the blocks in the EOS.IO software will be produced by 21 producers which are called "Block Producers". EOS architecture uses Delegated Proof of Stake (DPOS), which creates blocks through trusted accounts (also called "trustees") that are selected by the community. The features of DPOS include short block production time, high efficiency and almost no chance of forking.
All the EOS token holders in the EOS mainnet vote for 21 trusted accounts to make decisions for them and act as Block Producer. The top 21 Block Producer Candidates with the most votes are selected as Block Producers.
Having a giant of technological innovation like Google Cloud apply to become a block producer on a public blockchain network like EOS underscores the importance of blockchain to the future of business, government and society.
Allen Day, Developer Advocate for Google Cloud confirmed the application for block producer candidacy. He said:
"As organizations begin to incorporate distributed ledger technology into their infrastructures, we are committed to ensuring that the information on public blockchains are securely stored, reliably available, and can be accessed in meaningful ways."
As mentioned, as a block producer candidate, Google Cloud will need to be selected by token holders to secure a position within the block producer ranks on the EOS network.
Brendan Blumer, CEO of Block.one expressed his excitement in having the opportunity to assess Google's candidacy. Blumer said:
"The Google Cloud team understands the thriving EOS community and the highly performant EOSIO technology on which it builds create the best entry point into the blockchain industry. We welcome Google Cloud to the EOS community and are excited for their contributions to the EOS network."
In joining the EOS community Google Cloud will provide its highly provisioned, low-latency infrastructure to Block.one.

Dan Larimer, CTO at Block.one explained:
"Through secure oracles, inter-chain transaction reporting, key management, and high-integrity full-node validation, Google Cloud's confidential computing infrastructure will enhance the security, scalability, and decentralization of blockchain technology."
Image source: Shutterstock
**声明:本文为"Blockchain.News中文网"原创稿件,版权属Blockchain News所有,转载须注明
"稿件来源:https://Blockchain.News",违者将依法追究责任。



---

阅读更多