Galaxy Digital Calls Coinbase Listing a 'Netscape Moment for Crypto' as Digital Assets Rise to New ATHs
Coinbase's listing on Nasdaq has created quite a stir in the cryptocurrency industry and has served to push many cryptocurrencies to new all-time highs (ATHs).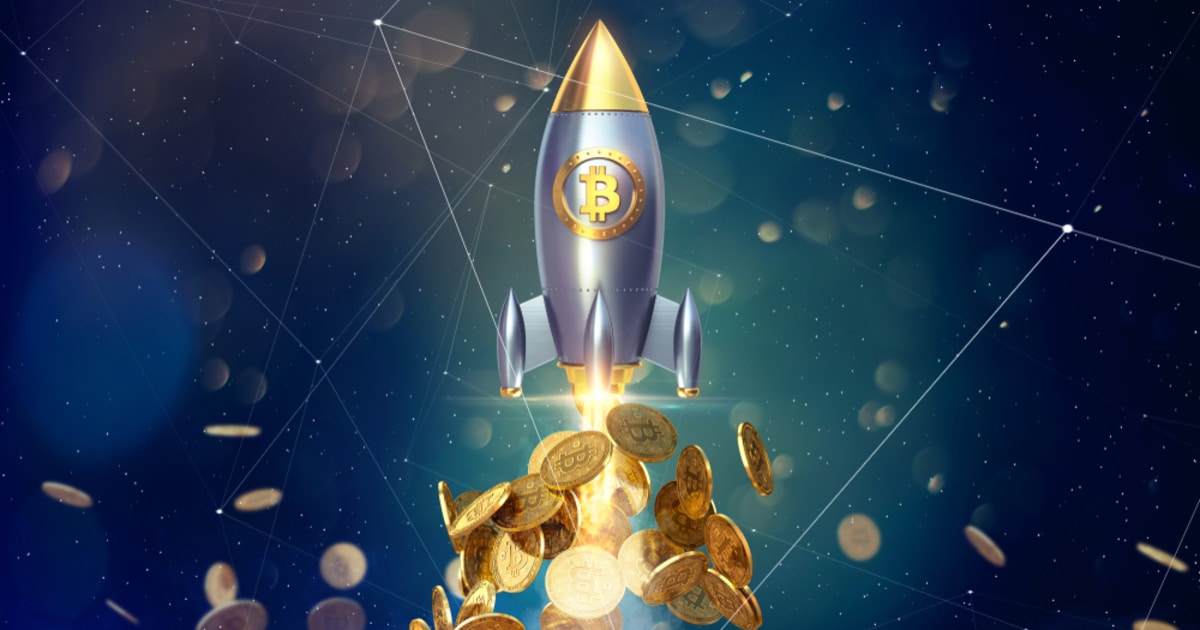 Speaking on CNBC's Squawk Box today, Galaxy Digital CEO Mike Novogratz testified to this and called Coinbase's listing a "Netscape moment for the cryptocurrency economy." Novogratz is referring to the company behind one of the world's earliest established Internet browsers, the Netscape Navigator, whose stock value rose to $75 from $28 on the first day of being publicly listed.
Novogratz predicts that institutions are going to come "flooding" into the cryptocurrency sector, with Coinbase providing indirect exposure to Bitcoin and other cryptocurrencies. The Galaxy Digital CEO added:
"$COIN is the first big marquee equity that mutual funds are going to say, hey I can make my statement in crypto this way."
Coinbase is now trading under the ticker symbol $COIN on Nasdaq and is the first major crypto firm to go public. In a filing with the Securities and Exchange Commission, Coinbase wrote:
"Today, the way that we invest, spend, save, and generally manage our money remains cumbersome, inaccessible, expensive, and regionally isolated […] We are building the cryptoeconomy – a more fair, accessible, efficient, and transparent financial system for the internet age."
Coinbase was created by co-founders Brian Armstrong and Fred Ehrsam at a time when Bitcoin was only worth $6 and "known by a few nerds on the internet," asserted Ehrsam. Armstrong and Ehrsam met on Reddit and proceeded to build their digital vision: to make crypto easy to use. The company has now grown to a valuation of $85 billion.
On its trading debut on Nasdaq, $COIN traded as high as $429.54, despite falling back to around $310. Currently, it is trading at around $345, which is still a significant increase from Nasdaq's suggested reference price of $250.
Coinbase's listing has served to promote cryptocurrency and put digital assets in the limelight. Consequently, this has led the crypto sector into a bullish week, with many Bitcoin and many altcoins achieving new all-time highs. Bitcoin (BTC), Ethereum (ETH), Dogecoin (DOGE), Cardano (ADA), Uniswap (UNI), and VeChain were all pushed to new all-time highs, while other altcoins underwent significant surges.
This momentum is expected to continue, as many believe that the cryptocurrency industry is still nascent. However, Coinbase's listing on Nasdaq is indicative of the growth the cryptocurrency industry has undergone and its entry into mainstream finance.
Image source: Shutterstock
Investors Should 'Seriously Consider' Selling Some Crypto, says Ripple CTO as Bitcoin Tops $64,500
**声明:本文为"Blockchain.News中文网"原创稿件,版权属Blockchain News所有,转载须注明
"稿件来源:https://Blockchain.News",违者将依法追究责任。



阅读更多