FinCEN's Proposed Crypto Rule Does Not "Follow Proper Procedure"- Coinbase CEO
Brian Armstrong, the Chief Executive Officer of Coinbase cryptocurrency exchange, has commented yet again on the polarized argument about the proposed crypto regulation from the Treasury Department's Financial Crimes Enforcement Network (FinCEN) on unhosted crypto wallets, saying the FinCEN's proposed regulation is ill-advised and does not "follow proper procedures."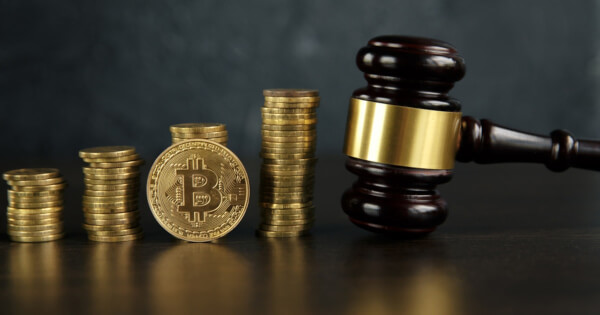 The Proposed Regulation Generates Buzz from Crypto Community
According to an earlier report by Blockchain.News, the proposed regulations seek to bring a more targeted monitoring of unhosted wallets, or self-hosted ones, while also demanding that cryptocurrency transactions conform to anti-money laundering (AML) rules.
Part of the FinCEN's proposition to achieve this is by compelling cryptocurrency trading platforms to report transactions valued at $10,000 and above while transactions of $3,000 from unhosted wallets should be verified. The verification will feature the identity of the recipient, such as the name and address of the customer, the payment amount, the time of the transaction, the value of the transaction, and any information relevant to it.
This proposed regulation has generated a huge fuss within the industry, as cryptocurrency exchanges noted that they do not have the tools required to comply with the reporting directives and that the feedback time to comment on the proposed regulation is too short, especially as the proposal was released during the holidays. The heat in the cryptosphere is however higher as the deadline for feedback approaches, and the cryptocurrency industry was given 15 days to respond.
In an attempt to express his dissatisfaction about the regulatory procedure, and as a follow-up on his persistent requests for an extension of the feedback deadline, Brian Armstrong noted that rather than creating the uprising in the space, the "FinCEN should revisit in the new administration, engaging with industry, if it still wants to pursue something in this area."
Crypto Industry's Requests Are Backed by US Congress
The call on the FinCEN by industry stakeholders to extend the scheduled feedback deadline from 15 days to 60 days has gotten support from some members of the US Congress led by Rep Tom Emmer.
In a letter addressed to Treasury Secretary of State Steve Mnuchin, the Congress members said that the Treasury Department and FinCEN should consider extending the "review period for the NPRM from 15 days to 60 days so that stakeholders have a meaningful opportunity to evaluate how the proposed rule will impact their businesses and customers." They also requested the implementation period to be shifted to 6 months post-feedback period.
Image source: Shutterstock
**声明:本文为"Blockchain.News中文网"原创稿件,版权属Blockchain News所有,转载须注明
"稿件来源:https://Blockchain.News",违者将依法追究责任。



阅读更多