Ethereum Devs Launch Spadina Testnet, What Needs to be Perfected for ETH 2.0?
Just when the Ethereum community thought that Medalla was going to be the last testnet before Ethereum 2.0 mainnet's official release, developers have unveiled yet another.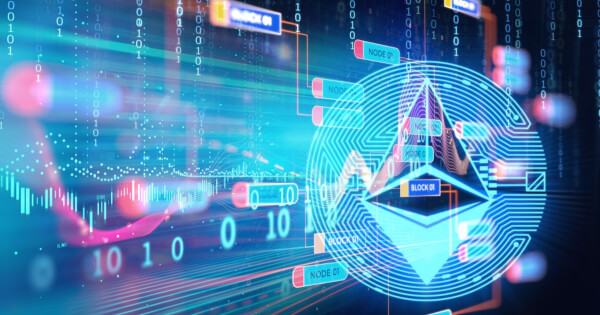 Ethereum developers have once again launched another testnet, bringing them one step closer to replacing the current Ethereum public mainnet with a new blockchain that will operate based on a Proof-of-Stake (PoS) protocol.
Spadina, a rehearsal launch for Ethereum 2.0
Spadina, the newest addition to the string of testnets developers have unveiled in preparation for Ethereum 2.0's Phase 0, is said to be a short "dress rehearsal" for validators before the mainnet launch. Released on September 29, Spadina testnet will only be active for 72 hours, and the network will operate in parallel with Medalla, the multi-client testnet that Ethereum launched at the beginning of August.
The main focus for developers and Ether stakers on Spadina is to practice their deposit and genesis chops before Ethereum 2.0. Speaking on behalf of the Ethereum ecosystem, mainnet lead researcher Danny Ryan said:
"The main objective is to give us all another chance to go through one of the more difficult and risky parts of the process – deposits and genesis – before we reach mainnet. If all goes well, it should give us greater peace of mind before we jump into the real deal later this year."
Just like Medalla testnet, the main problem that occurred with Spadina's launch was that there were lower participation rates than expected. The first round of validators was reported to be below 35%, with the target for participation levels set at 80%.
However, developers have affirmed that this was nothing to worry about, as the low participation levels are maybe due to the fact that no real Ether is "at stake," since Medalla and Spadina are a chance for validators and for the community to practice staking in anticipation of the future chain.
Despite the slight drawback, it has been announced that Ethereum developers were quite happy with the outcome of Spadina's launch, as blocks were handled successfully by the clients in the deposit process. According to Ryan, Spadina testnet's launch was "90% successful."
When Ethereum 2.0 mainnet launches, the issue of offline stakers will likely not be a problem anymore, as real ETH will be running on the chain.
Ethereum 2.0 mainnet
Ethereum 2.0 will be launched in three phases so that during each stage, different aspects could be focused on to achieve a highly scalable and healthy blockchain.
The future mainnet will be an upgrade and a replacement of the current Ethereum blockchain, as developers are actively working on making the necessary adjustments to transition from a Proof-of-Work (PoW) protocol to a Proof-of-Stake (PoS) blockchain.
Although an official launch date has not been set, Phase 0 of Ethereum 2.0 is predicted to be in effect before the end of 2020, as disclosed by one of the top client teams staking on Ethereum testnet.
Recently, with most decentralized finance(DeFi) protocols running on its chain, Ethereum's transaction fees reached new highs, with gas prices hitting 700 gwei. On average, gwei prices are supposed to be around 416. The issue of scalability will need to be addressed and upgraded with ETH 2.0, which is said to increase transaction processing on Ethereum from 15 transactions per second to approximately 100,000 transactions per second.
Image source: Shutterstock
**声明:本文为"Blockchain.News中文网"原创稿件,版权属Blockchain News所有,转载须注明
"稿件来源:https://Blockchain.News",违者将依法追究责任。



阅读更多