ECB Official Advocates Global Regulatory Approach on Digital Currencies
Fabio Panetta, a board member at the European Central Bank (ECB), does not want global regulators to permit the proliferation of digital currencies and their associated risks without curbing them.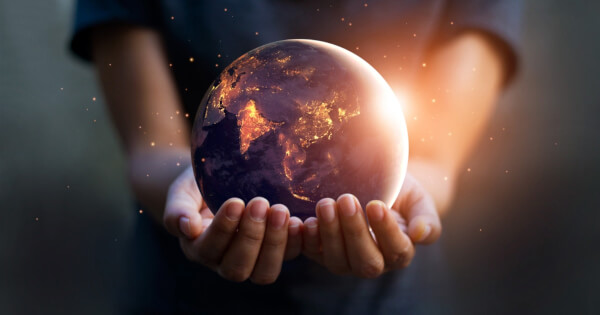 Speaking at an event at the University of Columbia, Panetta admonished that cryptocurrencies must be regulated using a wide range of risk-based approaches tailored to different instruments.
According to Panetta, countries that have banned the circulation of digital assets and others that have maintained a more favourable relationship with these nascent asset class is wrong. He believes that "crypto-assets are a global phenomenon and their underlying technologies can play an important role, not only in finance," and as a result, there must be a concerted effort to approach their regulation in unison.
"We need to make coordinated efforts at the global level to bring crypto-assets into the regulatory purview. And we need to ensure that they are subject to standards in line with those applied to the financial system [...] We should make faster progress if we want to ensure that crypto-assets do not trigger a lawless frenzy of risk-taking."
While the ECB boss believes Europe is leading the trail with the regulation of the Market in Crypto-assets (MiCA), he is convinced a faster regulatory integration is necessary across various fronts.
Panetta on Crypto Taxation
One aspect that Panetta dwelt on in his speech is the issue of crypto taxation. He noted that these digital currencies can be used for tax evasion and the financing of terrorist activities. Based on this, Panetta advocated for a sweeping stance as it concerns the taxation of Bitcoin (BTC) and other altcoins.
"We should bring taxation on crypto-assets into line with the taxation of other instruments and aim for alignment across jurisdictions, given the global nature of the crypto market," said Panetta. "The introduction of reporting obligations for transactions above certain thresholds, as just recently proposed by the Organisation for Economic Co-operation and Development (OECD), would enhance transparency and combat tax evasion."
Panetta highlighted one of the inferences that more energy-consuming protocols such as Bitcoin should be subjected to more taxation than less energy-consuming ones.
Image source: Shutterstock
OECD Will Launch International Crypto Tax Standards in 2021 says Tax Director
**声明:本文为"Blockchain.News中文网"原创稿件,版权属Blockchain News所有,转载须注明
"稿件来源:https://Blockchain.News",违者将依法追究责任。



阅读更多