Digital Currencies and Tokenization Might be a Dominant Factor in the Future, says DBS CEO
Piyush Gupta, the CEO of Singaporean multinational banking corporation DBS, believes that digital currencies and tokenization of assets are now a reality, and may become a dominant factor in the future.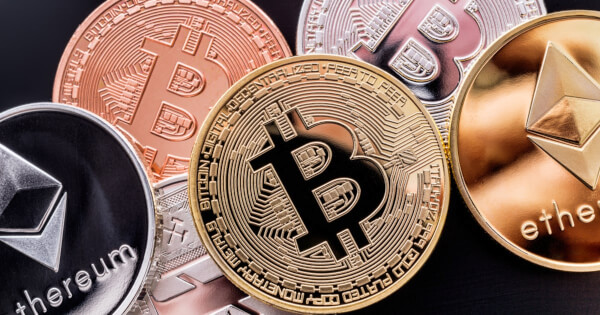 Bitcoin replacing fiat money?
According to Gupta, DBS launched the first bank-sponsored digital exchange in December 2020, which propelled the tokenization of securities and assets, and crypto capabilities for the future.
Despite the future looking bright for cryptocurrencies, Gupta is sceptical that Bitcoin will replace fiat money because of factors like volatility. He noted:
"Bitcoin as a replacement for money is still challenging. Money is a medium of exchange, a unit of account and store of value.''
He added:
"Bitcoin is not a good medium of exhcange because even though Elon Musk says he will take it for Tesla, it is very hard to do transactions because you can only do nine transactions per second while Visa and Mastercard can do hundreds of thousands."
Elon Musk, the founder of Tesla Motors, a US giant company behind the manufacturing of electric cars and SpaceX, has been showing his approval for Bitcoin. For instance, in January, he indicated that he would never turn down the chance of being paid in Bitcoin.
Later on, in February, Tesla Inc. purchased BTC worth $1.5 billion with the intention to further diversify and maximize returns.
Institutional appetite for Bitcoin continues
Bitcoin's upward momentum continues as the top cryptocurrency has been up by 20% in the last seven days to trade at $56,639 at the time of writing, according to CoinMarketCap.
Institutional investments have boosted the current BTC bull run as corporate giants have been on a spending spree based on factors like the fear of missing out (FOMO). For instance, leading business intelligence firm Microstrategy recently bought 205 Bitcoin worth $10 million. Cryptocurrencies are now a reality as they are no longer in oblivion in the financial scene.
Image source: Shutterstock
**声明:本文为"Blockchain.News中文网"原创稿件,版权属Blockchain News所有,转载须注明
"稿件来源:https://Blockchain.News",违者将依法追究责任。



---

阅读更多