Crypto Fund Managers Infuriated with UK Watchdog's Recent Ban on Crypto Derivatives
Managers of crypto investment products have responded to the UK financial regulator's warning to consumers against putting funds in high-risk investments.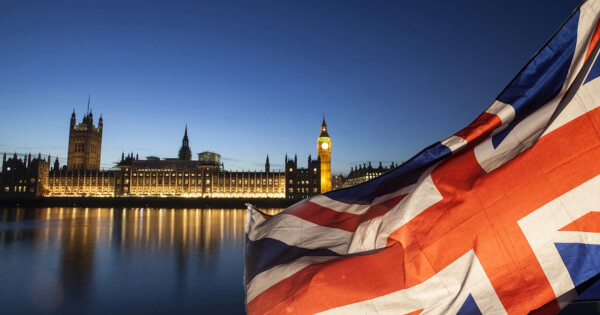 The UK's Financial Conduct Authority (FCA) recently imposed a ban on the sale of crypto-related derivatives to retail investors, which included exchange-traded notes (ETN). Last week, the regulator also renewed its warning that anybody investing in cryptocurrencies should welcome the idea that they may potentially lose all their funds.
Crypto managers have responded to the FCA's statement, saying that such warnings, as well as its new ban, were short-sighted. In fact, they believed that the warnings were likely to increase harm to retail investors, and cause wider market demand, with institutional investors reverting to other means to obtain crypto-asset investments.
Townsend Lansing, the head of product at CoinShares crypto exchange that manages the XBT range of ETNs, said:
"The FCA's initiative will do little to hinder digital asset adoption overall, but represents significant disadvantage for UK investors."
Lansing further added: "We believe that although digital assets are indeed innovative, wrapping them into exchange-traded products is a fairly normal extension of the industry's unique ability to offer exchange-traded access to a diverse set of underlyings."
Hector McNeil, co-founder of HANetf exchange that offers Bitcoin exchange-traded crypto, also commented on the ban of exchange-traded notes from the FCA, stating:
"The FCA's decision has basically pushed retail investors from a regulated product on a regulated exchange to the wild west underlying crypto markets."
McNeil further mentioned that the regulatory authority was moving UK investors from "a regulated environment on to unregulated markets and market infrastructure where abuse, fraud and errors will be significantly increased".
Piling onto the list of concerns, Adrian Whelan, a senior Vice President and head of regulatory intelligence for investor services at Brown Brothers Harriman investment management firm, stated:
"On the one hand, regulators are moving quickly to implement a solid foundation of laws and regulation for crypto investing, while at the same time they have taken enforcement actions and banned some corners of the crypto market."
The UK Ban May Stifle Innovation
Early October last year, the UK's financial regulator announced a ban of the sales of crypto derivatives and exchange-traded notes (ETNs) to retail consumers. The Financial Conduct Authority said that the ban was necessary because crypto derivatives products being offered on exchanges were "ill-suited for retail consumers due to the harm they pose".
The ban took effect on 6th January and the regulator issued fresh warnings to UK residents and citizens to be wary of crypto-derivative investments scams.
The UK ban has been implemented after rapid growth in crypto investment products over the past year. European mutual funds, ETPs, ETCs, and ETNs investing in crypto assets witnessed "assets under management" surge five-fold in value in 2020, increasing from €470 million to €2.3 billion over the year. Firms offering crypto products have predicted that growth would continue despite the volatility of digital assets.
Image source: Shutterstock
**声明:本文为"Blockchain.News中文网"原创稿件,版权属Blockchain News所有,转载须注明
"稿件来源:https://Blockchain.News",违者将依法追究责任。



---

阅读更多