Coinbase and Brian Armstrong Named as Defendants in a Securities Lawsuit
Coinbase Global Inc, Coinbase Inc, and Brian Armstrong have been named defendants in a class-action lawsuit filed by three Plaintiffs Louis Oberlander, Henry Rodriguez, and Christopher Underwood.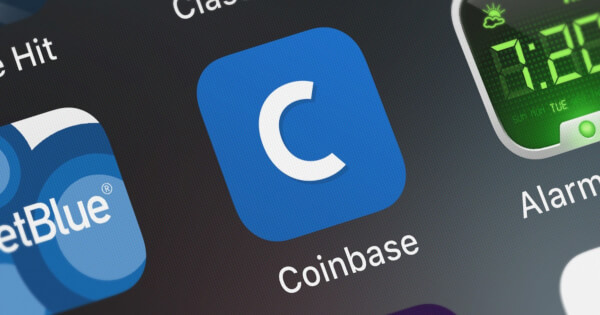 All of whom claim the NASDAQ-listed exchange acted in the capacity of a brokerage for securities without sharing the required risks involved in trading as many as 79 different tokens.
According to the Plaintiffs who are being represented by Connecticut law firm Silver Golub & Teitell, Coinbase is liable as a brokerage firm and an "actual seller" when exchange takes place, crediting and debiting the parties involved in the transaction in its accounts, rather than facilitating direct exchange between those parties.
The lawsuit against Coinbase is not surprising, seeing the U.S. Securities and Exchange Commission (SEC) is sparing no expense at cracking on crypto-focused companies. The legal disposition of the market watchdog has given more people the impetus to take legal action against platforms, with one of the latest being the lawsuit filed by a Bore Ape NFT owner against OpenSea for his token that was sold at a giveaway amongst without his permission.
In the Coinbase lawsuit, the Plaintiffs are requesting to "recover damages, consideration paid for Tokens, and trading fees, together with interest thereon, as well as attorneys' fees and costs, to the fullest extent permitted by law."
The bone of contention with this lawsuit is that the laws governing the definition of crypto securities are still somewhat unclear across the board. In the past few years, the SEC has brought a $1.3 billion enforcement action against Ripple Labs Inc for selling XRP coins which it termed unregistered securities.
While the Ripple-SEC lawsuit is still ongoing, experts predict a settlement is likely. Still, the regulator is likely not poised to set a precedent that can impact its future enforcement actions against other startups operating in the space.
Image source: Shutterstock
Coinbase and Venmo Users Angered by Privacy Issues—Fintech Firm Faces Second Class Action Lawsuit
**声明:本文为"Blockchain.News中文网"原创稿件,版权属Blockchain News所有,转载须注明
"稿件来源:https://Blockchain.News",违者将依法追究责任。



---

阅读更多