China Shuts Down Over 90% BTC Capacity, Sichuan BTC Sites Massively Offline
China intensified law enforcement against domestic Bitcoin mining activities. Bitcoin mining sites in Sichuan Province were reportedly massively disconnected and lost their abilities for further mining operations, according to local media's coverages.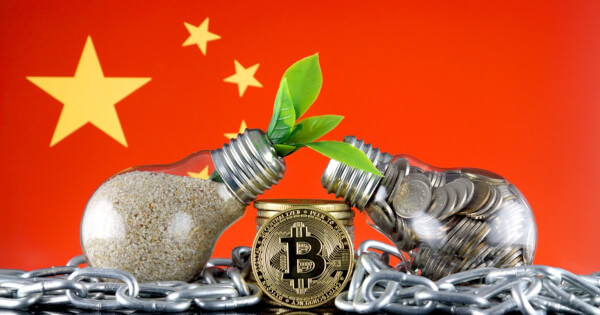 The disconnection was reportedly occurred since Sunday, citing local media's coverages. Some firms even closed their facilities prior to the outage.
According to Global Times, The Sichuan Provincial Development and Reform Commission and the Sichuan Energy Bureau issued a joint notice last Friday. Local authorities requested a total halt to Bitcoin mining activities, ordering local electricity companies to "scree, clean up as well as terminate" mining operations, without any further electricity supply provision on Sunday, followed by conducting self-inspection to report their results by this Friday. 26 firms are listed and alleged as crypto mining entities. The authority forced them to close, including Heishui Kedi Big Data Tech Co and Kangding Guorong Tech Co.
Over 90% BTC Mining Capacity Lost
The ban means more than 90% of China's Bitcoin mining capacity is estimated to be shut down, at least for the short run, the paper said. Local netizens described this incident as a collective "mining accident" or even "the end of an era".
In southwestern China, Sichuan province is counted as the biggest Bitcoin mining hub in China or worldwide. Unlike thermal power generated in Inner Mongolia and Xijiang province, BTC mining activities in Sichuan mainly are generated by hydropower, which is more environmentally friendly and sustainable, according to local data.
Shentu Qingchun, CEO of Shenzhen-based blockchain company BankLedger expressed his disappointment with the latest crackdown.
"We had hoped that Sichuan would be an exception during the clampdown as there is an electricity glut there in the rainy season. But Chinese regulators are now taking a uniform approach, which would overhaul and rein in the booming Bitcoin mining industry in China."
Some analysts believe China's latest move is intended to tighten regulatory scrutiny of digital currency trading and prevent systematic financial risk and prohibit money laundering such as these illegal activities. In addition, the market believes that China aims to promote its digital currency (e-CNY) against cryptocurrencies in the long term.
Meanwhile, Bitcoin price was trading down to $34,988 during the intraday, hit the low of $33,429 in the past 24 hours. According to Bloomberg's coverage, some analysts pointed out that the hashrate in China dropped significantly, encountering the death-cross, i.e. the 50-day moving average drops below the 200-day moving average.
Ulrik K.Lykke, Executive Director at Crypto/Digital Assets Fund ARK36, told the Blockchain.News that this is not the first time Chinese policies have administered a shock to the markets and will unlikely be the last.
"The development that seems to exert the most influence on the bitcoin price lately is the Chinese government's crackdown on bitcoin mining, which has already resulted in a 30%-drop in the hashrate on the Bitcoin network.
Nevertheless, Antony Portno, the founder of TradersOfCrypto, commented:
"The dropping hashrate, could be seen as an opportunity for Bitcoin to change what it is doing and become more eco-friendly, previously bans on mining were viewed negatively but this should be seen as an opportunity for more diversified mining."
Portno suggests the loss of thousands of bitcoin mining farms means Bitcoin will be less competitive as the network is smaller in the short term. However, he believes mining will continue in China as the ban will focus on larger farms. The consequences on Bitcoin still need other indicators with the market sentiment and further observation.
Similar harsh ban actions in others key mining hubs in northern regions also took place recently. In addition, some areas in north-western China also have blackout due to natural disaster of flooding, affecting the hashrate of mining pools.
Lykke believes negative factors are causing a negative market reaction in the short term. However, that could be net-positive in the long term. As miners spread to other locations, they will likely choose places with secure access to cheap energy sources.
As a result, the hashrate will start recovering, and the network will become even more stable. Additionally, mining will become more decentralized and, likely, more based on clean, renewable energy sources.
Image source: Shutterstock
Miami Mayor Embraces Chinese Bitcoin Miners
**声明:本文为"Blockchain.News中文网"原创稿件,版权属Blockchain News所有,转载须注明
"稿件来源:https://Blockchain.News",违者将依法追究责任。



阅读更多