Blockchain Can Improve Climate Crisis through Smart Contracts, Study Shows
As climate change is considered a desperate issue in modern times. Blockchain technology is expected to act as a stepping stone towards addressing economic complexities and interoperability when transiting to renewable energy, according to a report by Chainlink Labs and Tecnalia.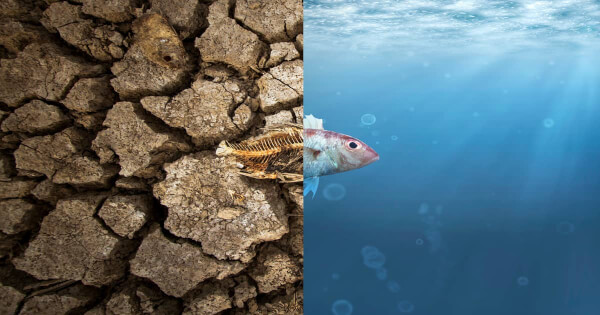 As a leading provider of open-source blockchain oracle solutions, William Herkelrath believes Chainlink Labs will help create a data-driven backend infrastructure required to tackle the climate crisis.
The managing director at Chainlink Labs added:
"By using Chainlink to bridge some of the highest-quality climate data in the world onto blockchains for energy and climate initiatives, we can give the clean energy sector the tools it needs to expand its impact."
Smart contracts play a significant catalyst in adopting blockchain technology because they automatically document, control, or execute legally relevant actions or events per the agreement.
Therefore, they can offer developers the tools to create the next generation of clean energy solutions by tapping high-quality energy and climate data on-chain.
The report highlighted various use cases in which smart contracts could aid in the clean energy journey. They included using parametric energy conversion contracts, issuing carbon credits or consumer rewards, and tokenising energy commodities and project cash flows.
Blockchain is expected to fill the void with the energy industry facing new difficulties like balancing an increasingly distributed energy grid.
Luis Elejalde, the energy, climate, and urban transition manager at Tecnalia, pointed out:
"During this period of major infrastructure and market transformation, utilities, service providers, and governments can use blockchain technology to digitize and assign value to clean energy investments and design fully automated incentive systems for participating in sustainable practices."
Different players are joining hands to tackle the climate crisis using blockchain-powered solutions.
For instance, Lemonade, a top American insurance company, formed the Lemonade Crypto Climate Coalition meant to offer blockchain-enabled climate insurance to the most vulnerable farmers globally last month.
Image source: Shutterstock
Climate Activists, Billionaire Launch Campaign to Tackle Bitcoin's Impact on Environment
**声明:本文为"Blockchain.News中文网"原创稿件,版权属Blockchain News所有,转载须注明
"稿件来源:https://Blockchain.News",违者将依法追究责任。



阅读更多