Blockchain Allowed 17 Million People to Travel Between Macau and China During Coronavirus
Despite the coronavirus (COVID-19) pandemic bringing the travel industry to a standstill, a blockchain-powered QR health code system has enabled at least 17 million people to travel between China and Macau, an autonomous region off the south coast of China, since May.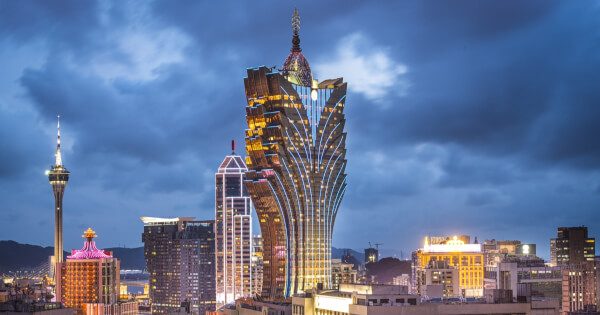 Mutual healthcare network
China's southern Guangdong province and Macau have been using a mutual QR health code network powered by blockchain technology to aid travel between the two regions as COVID-19 has jeopardized travel worldwide.
The system has empowered both sides to authenticate travelers' health status without directly exchanging personal data. As a result, ensuring that the local privacy laws are followed.
As per the announcement:
"Health authorities in Chinese mainland and Macau need to verify the health information submitted by users crossing the border and yet they are not supposed to exchange data directly with each other to stay in compliance with their corresponding regulations."
Aiding cross-border travel
The health code system is developed by WeBank, a fintech developer associated with Chinese internet giant Tencent Holdings, and FISCO BCOS, a Chinese open-sourced blockchain platform.
Blockchain is instrumental in encrypting the personal health information and identification of travelers. As a result:
"Health authorities on both sides are able to verify whether travelers are in good health and have been in contact with any known Covid-19 cases without actually accessing personal data, thus complying with privacy regulations on both sides of the border that prohibit the direct exchange of such information."
The travel sector has been among the hardest hit by the coronavirus pandemic. Nevertheless, blockchain technology is continuously being adopted to help this industry stand back on its feet.
For example, Hainan, a southern island province of China, is keeping a watchful eye on a blockchain-enabled points reward program aimed at promoting tourism in the region. It intends to utilize the blockchain-based system to get back on track in the tourism sector following disrupted travel triggered by the coronavirus (COVID-19) pandemic.
Image source: Shutterstock
**声明:本文为"Blockchain.News中文网"原创稿件,版权属Blockchain News所有,转载须注明
"稿件来源:https://Blockchain.News",违者将依法追究责任。



阅读更多