Bitcoin Billionaire Winklevoss Slams European Central Bank Money Printing Despite Strong Euro
The European Central Bank announced it would not alter its interest rates and COVID-19 stimulus programs despite a strong euro—which Bitcoin billionaire Tyler Winklevoss called a "powerful advertisement for Bitcoin."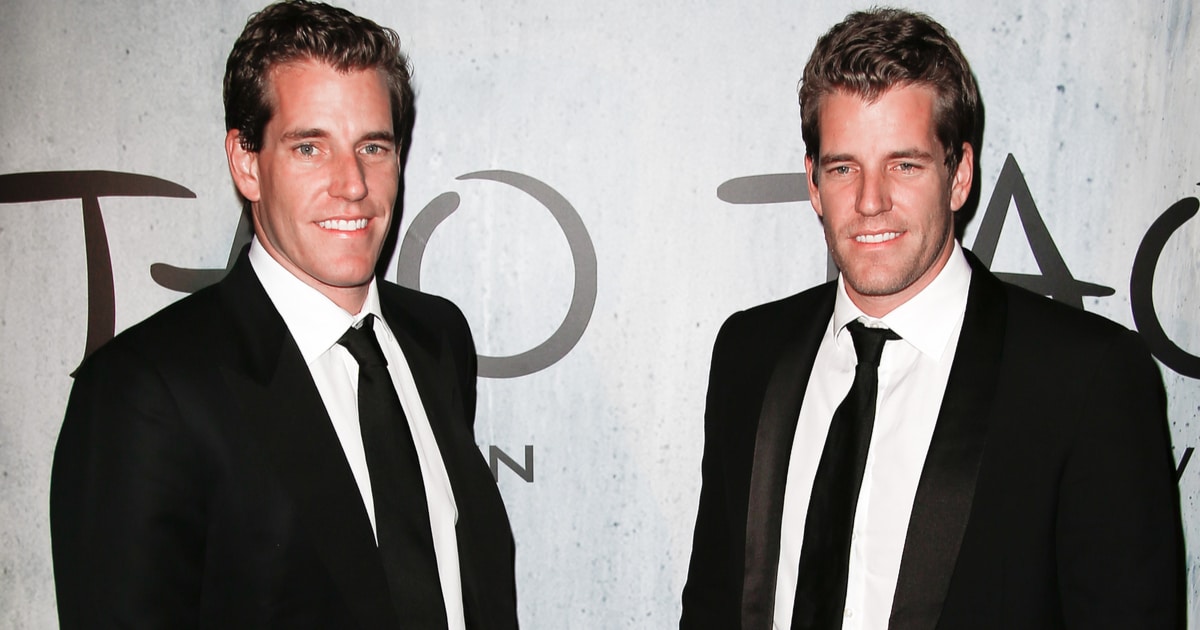 The European Central Bank (ECB) announced on Thursday Sept 10, that it was keeping its interest rates and coronavirus-stimulus program unchanged despite the euro rising over 5% against the US dollar since July. The rise in strength of the euro will mean cheaper imports and will put strain on euro-zone exporters, creating tighter financial conditions for the wider economy.
The ECB stimulus money printing and interest-free lending to businesses appears set to continue as it announced it would not be making any immediate changes to raise inflation or to alter its Pandemic relief program which remains at a total of 1.35 trillion euro.
Bitcoin billionaire Tyler Winklevoss chimed in to make the case for Bitcoin on Twitter immediately following the ECB's announcement—to continue to keep refinancing operations, marginal lending facility and deposit facility unchanged at 0.00%, 0.25% and -0.50%, respectively.
Winklevoss said:
"The European Central Bank's refinancing rate is 0% and its deposit rate is -.5%. This means it is free to borrow money, but actually costs you money to save. Thinking face This is both a potent recipe for inflation and powerful advertisement for #Bitcoin."
The ECB increased its COVID-stimulus program from 750 billion euros to 1.35 trillion euros in June and it is expected to last and increase until June 2021, which will mean more new money creation and a need to raise interest rates. However,the ECB last forecasted the annual inflation to reach 0.3% by the end of 2020 which is below its target of 2%—which also drew the criticism of the Gemini exchange founder and early Bitcoin investor Tyler Winklevoss.
Winklevoss tweeted:
"Now that "money printer go brrrrrr" has become the default operating procedure for central banks around the world, we need an updated version of this meme to indicate its now the status quo. And perhaps one for banks that one day (gasp) turn the money printer off."
What Does it Mean for Bitcoin and Gold?
As previously reported by Blockchain.News, Bitcoin is now more closely correlated to safe haven asset gold than ever, which enables the world's largest cryptocurrency to be able to combat risk aversion in the traditional markets.
According to Bloomberg's records, the correlation between Bitcoin and gold is now at its highest level since 2010. During the current unprecedented economic turmoil, investors have fled to safe haven assets, such as gold. With the injection of fiat currencies due to recent economic stimulus, investors may look to hedge in alternative assets. This could be a possible explanation for the record-high correlation between Bitcoin (BTC) and gold.
It also means that the continued money printing by the ECB and well as the Federal Reserve to stimulate the economy should ultimately drive up the value of both Gold and Bitcoin.
Edward Meir, analyst at ED&F Man Capital Markets commented:
"All the central banks are in the same boat. They will have to keep printing money, keep easing policy, in order to fight the slump we are in and that will keep gold supported."
Image source: Shutterstock
**声明:本文为"Blockchain.News中文网"原创稿件,版权属Blockchain News所有,转载须注明
"稿件来源:https://Blockchain.News",违者将依法追究责任。



阅读更多