Billionaire Tim Draper Predicts Bitcoin Will Reach $250,000 by the End of 2022
Billionaire Tim Draper said he remains optimistic about Bitcoin and expects its price to reach $250,000 by the end of 2022 or early 2023.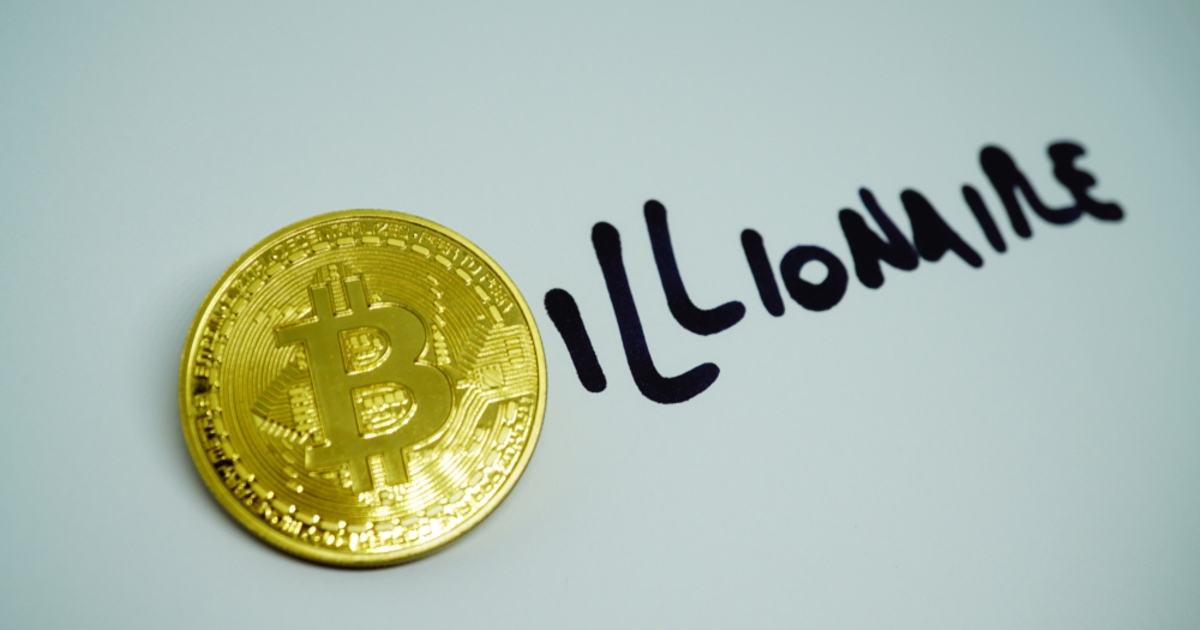 Bitcoin's price has fluctuated in a recent period, attributing to serval negative factors. For instance, the electric automaker Tesla dramatically reversed its plans to accept Bitcoin (BTC) payments for its products due to digital currency's energy inefficiency its reason. In addition, China tightened regulation against illegal coal extraction, which prompted China's latest crackdown on cryptocurrency mining.
However, Tim Draper, a well-known Bitcoin venture capital enthusiast, told CNBC that he is still optimistic about Bitcoin's market outlook. Draper predicts Bitcoin will reach $250,000 by the end of 2022 or early 2023.
As early as 2018, Venture capitalist Tim Draper predicted that bitcoin would multiply by 30 times within four years. At that time, the price of Bitcoin was about $8,000. Bitcoin recently has reached its historical peak up to $64,854 on April 14, 2021. The price has multiplied eight times since 2018.
Draper stated that:
"I'm either going to be really right or really wrong, (but) I'm pretty sure that it's going in that direction."
Draper believes that virtual currencies such as bitcoin will be widely used soon. Despite only a few large companies, such as Microsoft, PayPal, square, Starbucks, etc., accept Bitcoin as a payment medium. He added that retailers would mostly use Opennode (Bitcoin Payment Processors) in the next year and a half. Therefore, the public will widely accept Bitcoin.
Meanwhile, Draper said:
"Then beyond that, I think [bitcoin] continues up because there are only 21 million of them."
Under its code, only 21 million Bitcoin can be "mined." So far, 18,735,268 BTC are already in circulation, according to Coinmarketcap.
Tim Draper does not disclose how much Bitcoin he holds or invested in other cryptocurrencies. However, it is estimated that this American venture capital investor with a net worth estimated at $1 billion.
Many experts view Bitcoin as a store of value, like gold, rather than a currency. As a result, most engineers are now working on improving Bitcoin. Last week, Bitcoin performed its first upgrade in four years, called Taproot. Since it will take effect in November, it is reported that this change will mean greater transaction privacy and efficiency aimed at unleashing the potential of smart contracts on the Bitcoin blockchain.
On May 13, Musk said on Twitter that he believes that the future of cryptocurrencies is still bright. Tesla will not sell any bitcoins and is actively looking for other cryptocurrencies that consume less than 1% of Bitcoin's energy consumption.
At the same time, Elon Musk said on Sunday that when at least half of the bitcoins can be mined with clean energy, Tesla will accept Bitcoins again.
The price of Bitcoin soared over $40,000 on Monday, and it rose by more than 13%, reaching a maximum of approximately $41,000. The current price has fallen and adjusted a little bit. Bitcoin was trading at $40,249 during the intraday trading.
Image source: Shutterstock
DJ David Guetta To Sell $14M Worth BTC or ETH for Luxury Apartment in Miami
**声明:本文为"Blockchain.News中文网"原创稿件,版权属Blockchain News所有,转载须注明
"稿件来源:https://Blockchain.News",违者将依法追究责任。



阅读更多