Argo Blockchain Announces 1st Quarter Financial Results
Argo Blockchain has released its financial report for the first quarter of 2022. It showed total quarterly revenue of $19.52 million, up from $17.84 million in the same period last year, attributed to an increase in hash rate over the past year.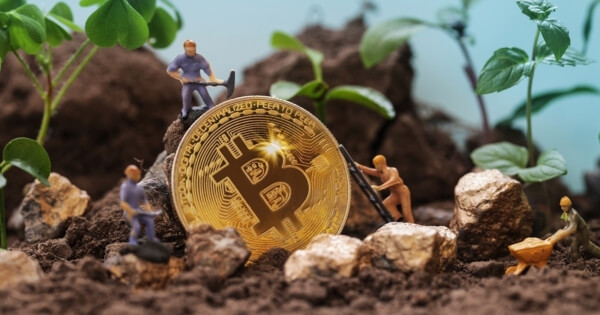 The London-listed Bitcoin mining company said factors such as changes in the fair value of digital currencies for the three months ended March 31, 2022. The company's net income for the first quarter of 2022 was $2.1 million, compared to $25.3 million a year ago.
Gross profit was $1.92 million compared to $27.13 million in the first quarter of 2021.
Argo Blockchain is a global data centre for business that provides a powerful and efficient platform for cryptocurrency mining operations.
As the London-listed Bitcoin mining company Argo Blockchain officially launched its flagship mining facility Helios in Texas this month, the Bitcoin mining hash rate is expected to jump from late last year's 1.6 EH/s to 5.5 EH/s by the end of 2022.
Argo Blockchain said 470 bitcoins were produced in the quarter, an increase of about 21% from the 387 in the same quarter of 2021, with a mining profit margin of 76% and an average cost of $9,779 per bitcoin.
As of April 30, Argo owned about 2,700 bitcoins and bitcoin equivalents, all of which were mined by the company itself, the company said.
Argo has borrowed $70.6 million in recent weeks from a New York Digital Investment Group (NYDIG) subsidiary to expand its 200-megawatt Helios, Texas, infrastructure project, which is expected to rise to 800 megawatts.
CEO Peter Wall added: "To be a successful miner you need three components - power, miners, and capital. We already have a strong foundation for growth at Helios with our access to 800 MW of power capacity."
Argo Blockchain had been building out the data centre in Texas, drawing on support through a short-term loan of $20 million it secured from Galaxy Digital back in June last year.
According to the company's official website, they champion the use of renewable sources of power to support the growth and development of blockchain technologies.
Image source: Shutterstock
Mining company Argo Blockchain to Launch Flagship Mining Facility in Texas
**声明:本文为"Blockchain.News中文网"原创稿件,版权属Blockchain News所有,转载须注明
"稿件来源:https://Blockchain.News",违者将依法追究责任。



阅读更多