XRP Price Drops During Ripple Swell Conference
Ripple is hosting the annual conference Swell discussing global payments on October 14 and 15 which brings together world industry leaders and policymakers.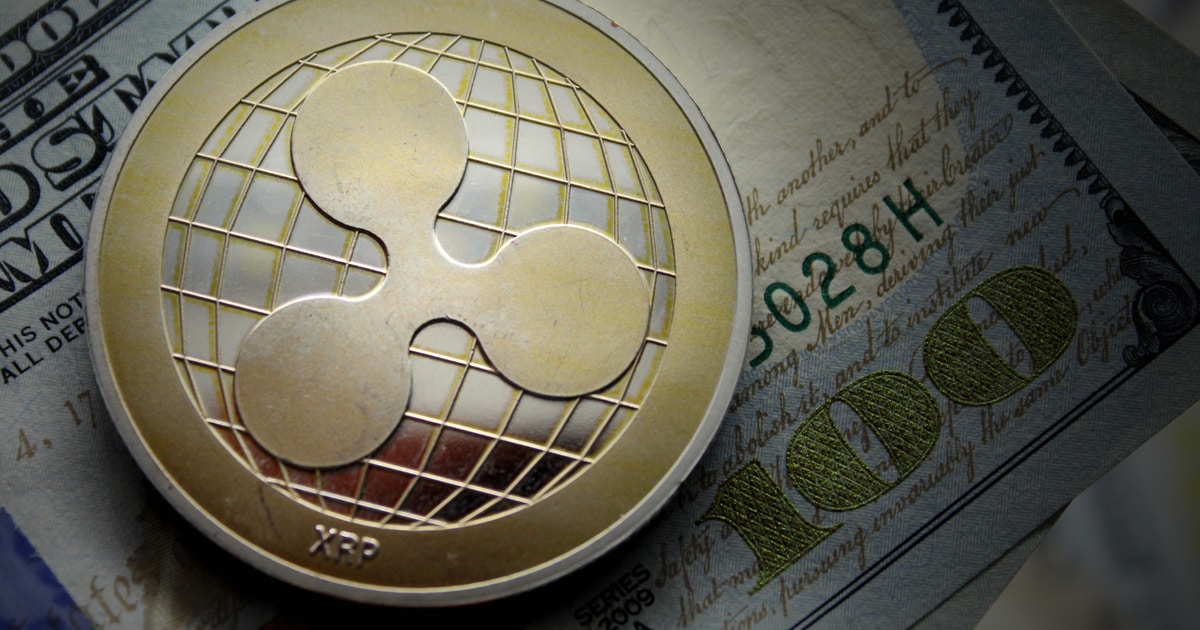 At the conference, Mahesh Uttamchandani from World Bank Group has discussed the advantage of digitizing social payment.
From the discussions and presentations, regulations and legal issues are currently the a concern for innovation and continues to be a huge concern for crypto markets.
David Mills, associate director of the Federal Reserve Board, gave a speech on CDBC. He said:
"Part of our innovation process is to understand how emerging technologies or technologies that could be used for central bank digital currencies (CDBC) tie to security, protection of data, consumer protections and legal foundations. We think both on the technology innovation front and on the policy and business side front."
For Ripple's CEO Brad Garlinghouse, the event was not all good news as he would later voice is concerns via Twitter on the crushing and unclear regulation practices in the United States. The Ripple CEO recently even hinted that the firm will relocate to Asia or Europe following the DoJ's recent crypto enforcement report.

Garlinghouse re-tweeted his interview from the event: .
"US interests, companies & innovation are all at stake in this race for control of our future global financial infra. China, UK, and others are far ahead -- US is out of sync and needs to implement a clear reg framework now."
In the face of the complexity with regulation, Ripple's XRP token price plunged. XRP has dropped around 3.6% over the last 24 hours. The price movement appears consistent with the overall crypto market and stock market performance. As with the DOJ recent report that appeared to frame all privacy-preferenced transactions as criminal, there are looming regulatory concerns within the crypto market. The overall markets are also filled with uncertainty, especially as the hope begins to fade for another round of stimulus before the elections in the United States.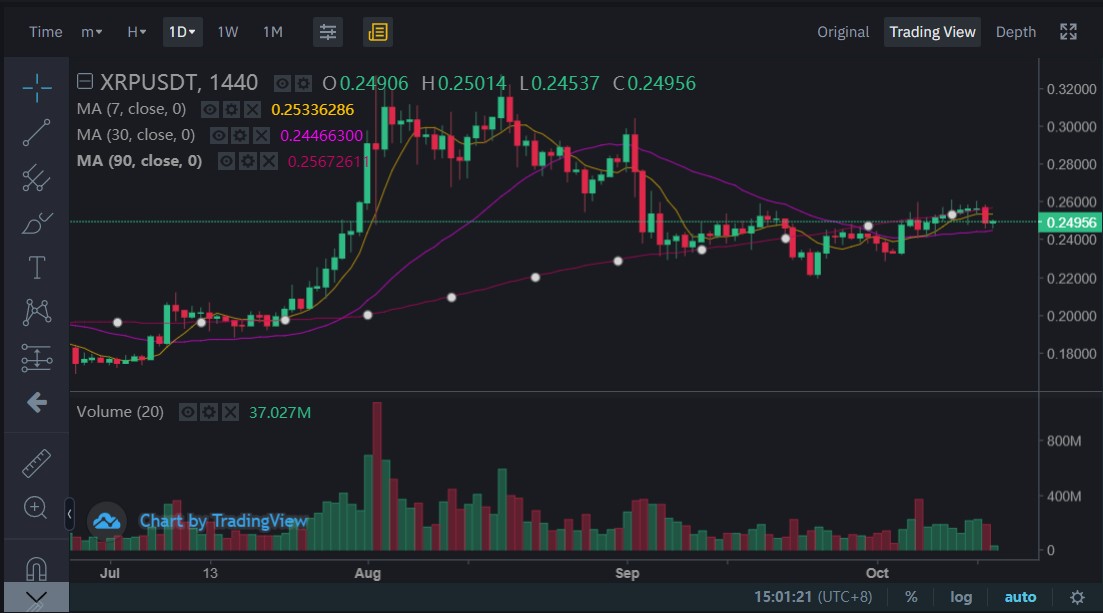 Source: TradingView, Ripple XRP Price Chart
Technically speaking, the XRP is still on a downtrend. As analyzed in "Ripple (XRP) Price Surged Above a Critical Level", XRP has moved between the 90-day MA level and 30-day MA level. After surging above 30-day MA on Oct 4, the XPR has consolidated along with the below of 90-day Moving Average.

News of the exciting Ripple Swell Conference did not deter the price from plunging, but it is not clear if the XRP price will continue to slip or rebound when it meets the 30-day MA support level.
Image source: Shutterstock
**声明:本文为"Blockchain.News中文网"原创稿件,版权属Blockchain News所有,转载须注明
"稿件来源:https://Blockchain.News",违者将依法追究责任。



---

阅读更多