Court Denies XRP Holders' Request to Take Part in SEC-Ripple Case
The court has denied the motion to intervene filed by XRP investors looking to take part in the Ripple case.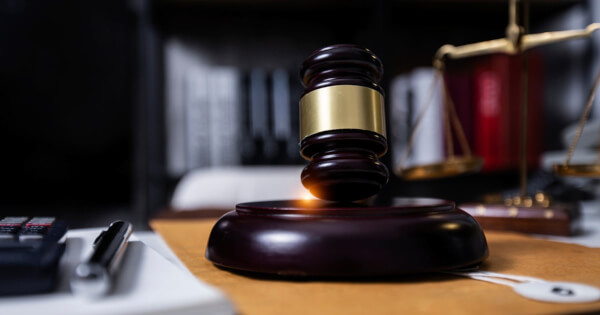 On behalf of XRP holders, John Deaton filed a motion to intervene in the lawsuit Ripple currently faces. If passed, it would enable investors to act as third-party defendants in the case opposing the Securities and Exchange Commission (SEC) and Ripple Labs. Although federal Judge Analisa Torres has denied the motion, XRP investors have the possibility of refiling in the future, as the motion to intervene was refused "without prejudice."
The motion to intervene was presented to the federal Judge, along with a pre-motion letter addressed to the Securities and Exchange Commission. The pre-motion letter gave the agency a chance to respond, which it has not done yet.
According to court rules, the SEC is entitled to three business days to respond to any motions, but the agency has requested for an extension until March 22.
XRP holders blame the SEC for losses
On behalf of over 6,000 XRP investors, attorney John Deaton filed a motion to intervene in the lawsuit between Ripple and the SEC. Per the official filing presented to Judge Analisa Torres, XRP investors are joining forces and filing a class-action lawsuit against the SEC for "intentional misconduct and gross negligence related to its allegations and claims regarding the Digital Asset XRP."
XRP investors are blaming the SEC for multi-billion-losses resulting from the agency's lawsuit against Ripple. In December 2020, when the SEC officially moved to sue Ripple Labs and its chief executives, XRP responded on the market by plunging from highs of $0.50 to lows of $0.21.
Since then, it has recovered and is trading at $0.48 on CoinMarketCap at the time of writing. Nevertheless, XRP has lost most of its market cap as many exchanges have delisted the token upon the news that the cryptocurrency may be deemed a security by the US Securities and Exchange Commission.
XRP has been leapfrogged by Binance Coin (BNB), Cardano (ADA), Tether (USDT), and Polkadot (DOT), and now occupies the rank of seventh-largest cryptocurrency by market cap, after having secured the third spot for the longest time.
Image source: Shutterstock
SEC's Demand for Private Financial Information from Ripple Lead Executives in XRP Case – an "Inappropriate Overreach?"
**声明:本文为"Blockchain.News中文网"原创稿件,版权属Blockchain News所有,转载须注明
"稿件来源:https://Blockchain.News",违者将依法追究责任。



阅读更多