NFT Secondary Sales Surpass $15b amid Monthly Volume Constantly Topping $1b
The non-fungible tokens (NFTs) sector continues to take the world by storm based on the massive growth experienced. For instance, secondary sales surpassed the $15 billion mark.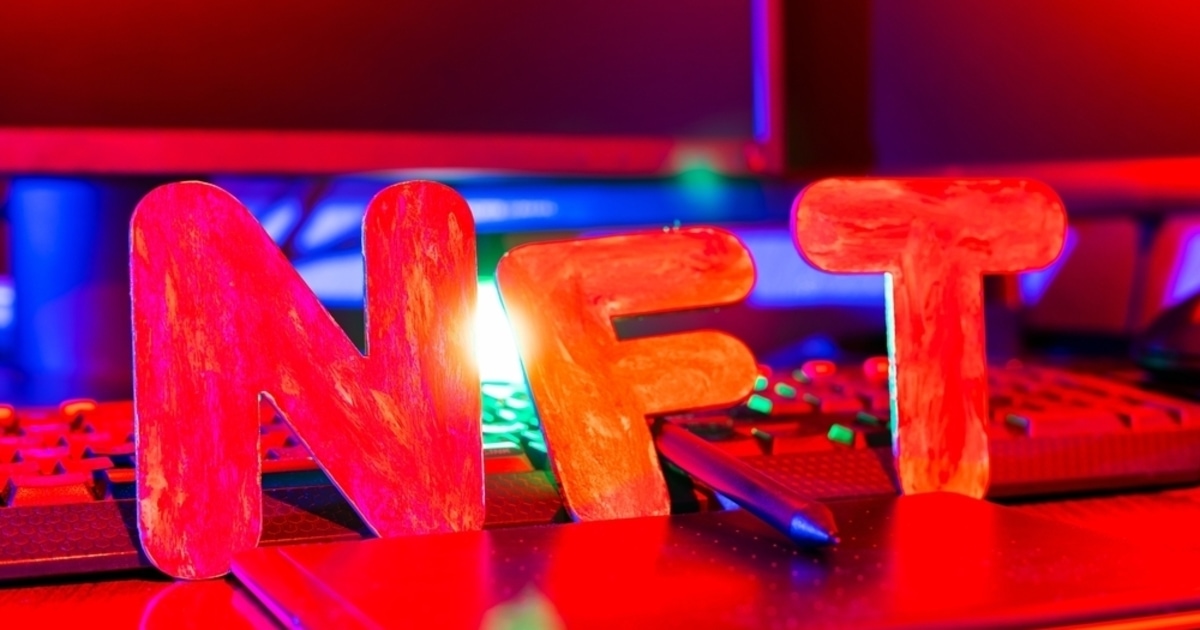 Mason Nystrom, a research analyst at Messari Crypto, confirmed:
"Over the past year, the NFT landscape emerged from a small ecosystem with a few hundred million in sales volume to a multichain ecosystem amassing billions in capital. The NFT multichain future is emerging with blockchains like Ethereum, Solana, Flow, and Ronin leading the way."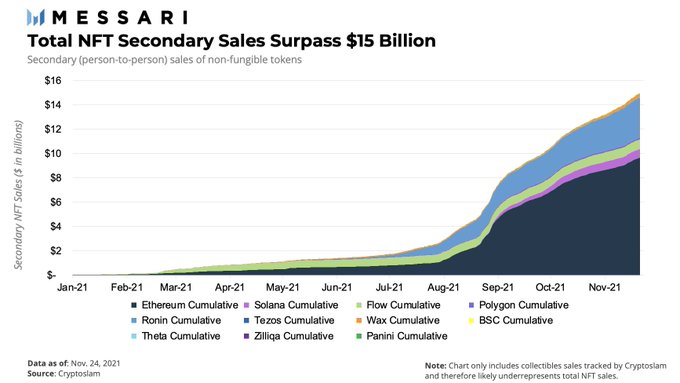 With NFTs expected to be the revenue model of the Metaverse, the sky seems to be the limit for this sector.
For instance, monthly NFT secondary sales from August have been topping $1 billion, representing a 10 to 20 times surge from the beginning of the year.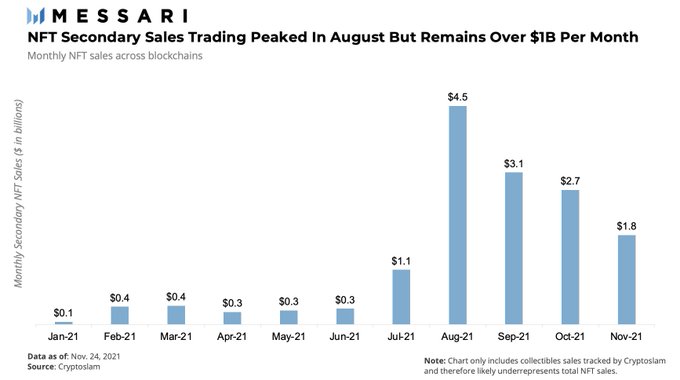 Furthermore, OpenSea, a popular marketplace, processed $95 million worth of NFT transactions in two days compared to the cumulative volume of $21 million recorded in the entirety of 2020.
What is NFTs' catch?
NFTs are blockchain-based ownership digital assets whose value is pegged on their uniqueness, given that the tokens are non-divisible and have to be bought in their entirety.
As a result, these traits create intrinsic value for NFTs because of their limited supply. NFTs are continuously being embraced in different fields based on the value generated.
For instance, the United Nations recently took its climate change awareness quest a notch higher by empowering activists, designers, and artists to create NFTs to inspire the global populace to take action against the climate crisis.
The African Blockchain University also enriched African artists about the value they can harness from the NFT sector. This was expected to generate more wealth creation avenues and bridge the gap between traditional and digital art.
Therefore, NFTs are unravelling a story of wealth, cultural change, and human achievement.
Image source: Shutterstock
NFT Secondary Sales Surpass $15 Billion amid Monthly Volume Constantly Topping $1 Billion#https://blockchain.news/news/NFT-Secondary-Sales-Surpass-15-Billion-amid-Monthly-Volume-Constantly-Topping-1-Billion-f29ea533-3ea9-4fad-8082-c14c0a1e2f89


**声明:本文为"Blockchain.News中文网"原创稿件,版权属Blockchain News所有,转载须注明
"稿件来源:https://Blockchain.News",违者将依法追究责任。



阅读更多