The Faces Behind the Billion Dollar Bitcoin Futures Market
作者:
Nov 02, 2019 5 分钟阅读
The Bitcoin (BTC) futures market has exploded like no one could have expected over recent years and it continues to grow. This summer, BitMEX hit a new all-time record for BTC futures trading at over $16 billion. CME recently petitioned the CFTC to double its BTC futures trading capacity in the face of soaring interest. Binance has entered the space, and Bakkt has launched with its physically delivered BTC futures product (albeit somewhat tepidly).
In the light of so much action, let's take a look at some of the key faces working to build the billion-dollar BTC futures market.
1. Arthur Hayes
Love him or hate him (there are very few people who stand in the middle) co-founder and CEO of BitMEX is arguably the most powerful man in the BTC futures space right now. His exchange is widely recognized as the most liquid in the market and frequently turns over billions of dollars a day in trading volume.
With his company registered in Seychelles and offering 100x leverage, BitMEX has democratized the BTC futures space like no other. It's made a lot of people a lot of money--and also left plenty of novice traders REKT. Hayes has made a few enemies along the way with globally-renowned anti-Bitcoin economist Nouriel Roubini labeling him a criminal with an unregulated exchange).
That doesn't take away from the fact that he's a brilliant mind that has come from nothing to build the most popular BTC futures exchange currently available for retail traders. With a degree in economics from the Wharton School of Business and trading derivates in Hong Kong for many years, he's used his extensive knowledge to make BitMEX the number one platform it is.
2. Kelly Loeffler
Even though it's only been out for a month, it feels as if the CEO of New York Stock Market's Bakkt, Kelly Loeffler, has been part of the fabric of the BTC futures market for a while now. That's because she has. Bakkt first announced its plans to enter the market with the first physically settled BTC futures contracts back in the summer of 2018. However, it has suffered various delays and setbacks from U.S. regulators.
Despite that, and although Bakkt's debut failed to cause the stir that was expected, many people consider its physically settled BTC futures product to be revolutionary as it will (when they're ready) force investors to purchase or take delivery of the actual underlying asset for the first time.
Moreover, it seems as if traction is finally growing for Bakkt, as it saw its record day on Friday trading futures contracts at over 1,100 BTC.
Despite Kelly being key in ushering in a new era of futures products, she's also a woman. And with so few women in blockchain, it's refreshing to see a female making such an essential contribution to the BTC futures market.
3. Changpeng Zhou (CZ)
Changpeng Zhou (CZ) really needs no introduction. If you haven't heard of CZ by now, you probably haven't heard of Bitcoin or cryptocurrency either. As CEO and founder of the world's most popular cryptocurrency exchange Binance, the company that shook the crypto world, only recently entered the crypto derivatives space. But they already hit a massive $150 million in 24-hour trading on their beta platform--and then surpassed the 24-hour trading volume of its spot markets earlier this month.
More importantly than that, Chinese-Canadian coder CZ's got personality in bucketloads and are often leading and influencing debates going on in the crypto space. He's also on the Forbes billionaire's listwith a real-time net worth of $1.2 billion.
4. Terry Duffy
As chairman and CEO of the Chicago Mercantile Exchange Group (CME), you would think that the man at the helm of one of the highest-profile BTC futures trading products would be a little more bullish on Bitcoin. Despite smashing trading volume records and his competitors CBOE into submission, Terry Duffy doesn't see Bitcoin as having a long-term future.
He toldBusiness Insider at the FIA's International Futures Industry Conference in Florida earlier this year that he only saw fiat-backed digital currencies as staying the distance. He also believes that there is too much speculation in the space and not enough use cases (ironic, given the nature of his business).
Still, that was before the recent talks with the CFTC, and while Bakkt's launch date was still somewhat blurry. Perhaps, Terry's outlook has changed since then.
5. Jesse Powell
Co-founder and CEO of one of the industry's longest-running cryptocurrency exchanges, Kraken, Jesse Powell, is an influential figure in the industry. He's also a pretty decent guy and one of the first to offer assistance in high-profile exchange hacks. Kraken is well-known for refusing to give in to regulatory bullying too, negating to comply with a New York inquiryfor customer information.
Not wishing to be left out of the BTC futures space, Kraken purchasedUK-based Crypto Facilities derivatives trading firm earlier this year. The move made Kraken the first crypto exchange for offering spot trading and futures trading (although not to U.S. customers).
6. Adam Todd
Pertaining to another impressive BTC futures platform that is yet to launch, there are few people in this industry who haven't heard of Adam Todd or seen his legendary viral videos. After a couple of highly public delays and developer fall outs, Adam has teamed up with developers SmartDec to get his industry-first commission-free futures exchange over the line.
Another of crypto's controversial figures, the Digitex Futures CEO, is bringing something arguably even more unique to the BTC futures space with zero-fee trading. With the testnet launch coming up on 30 Nov on the Ethereum mainnet, soon active short-term traders will be able to trade BTC futures contracts aggressively and pursue scalping strategies that simply aren't possible on the fee-charging exchange models currently available.
Wrapping it up
There are plenty more faces behind the billion-dollar BTC futures market with more and more exchanges throwing their hats into the ring all the time. From established players like OKEx and Bitfinex to newer entrants like Derebit and Idax, a lot of money is changing hands daily in this burgeoning industry. With new developments afoot with physically-settled BTC futures contracts and commission-free trading, there's plenty to keep your eye on in the derivatives space.
Image via Shutterstock
About the author
---
**声明:本文为"Blockchain.News中文网"原创稿件,版权属Blockchain News所有,转载须注明
"稿件来源:https://Blockchain.News",违者将依法追究责任。



欢迎加我们Ellie微信账号:
s971030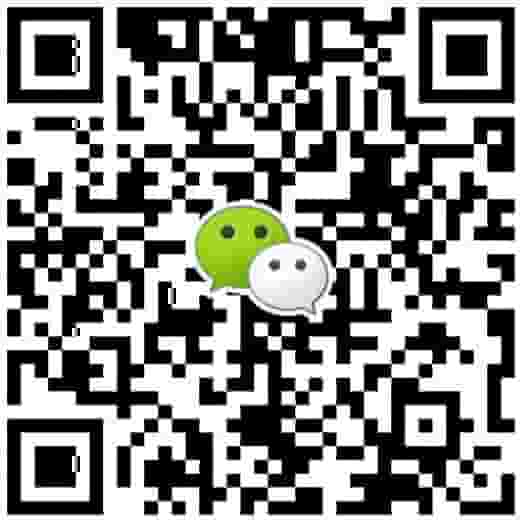 阅读更多