What are the 4 Key Takeaways from Next Block Asia?
Held in W Hotel, Bangkok 25-26 June, the Next Block Asia Conference gathers over hundreds of blockchain and financial professionals in connecting the world of crypto and traditional finance. Day 1 of the Next Block Asia Conference focused on crypto and blockchain whereas day 2 focused in traditional finance.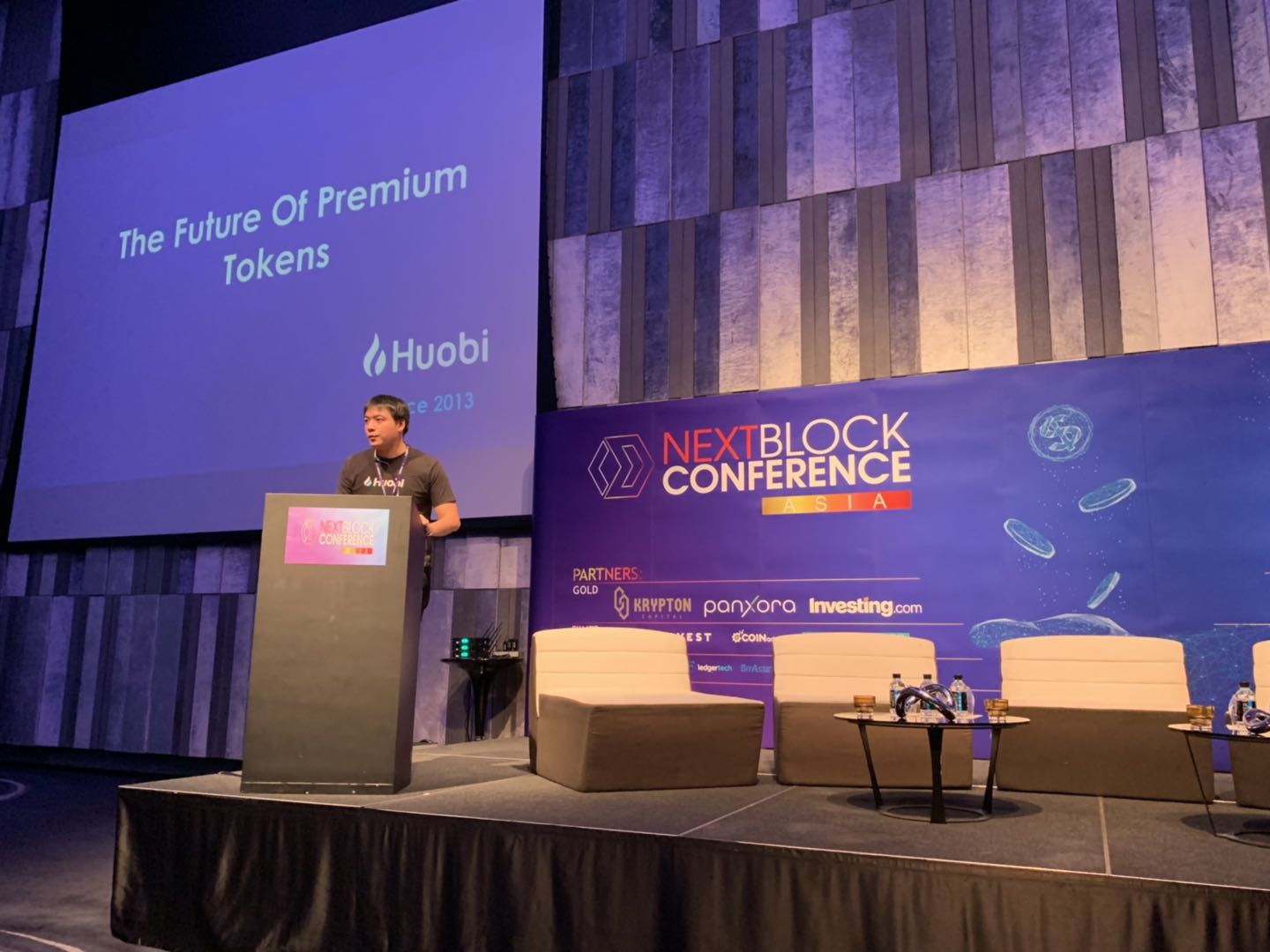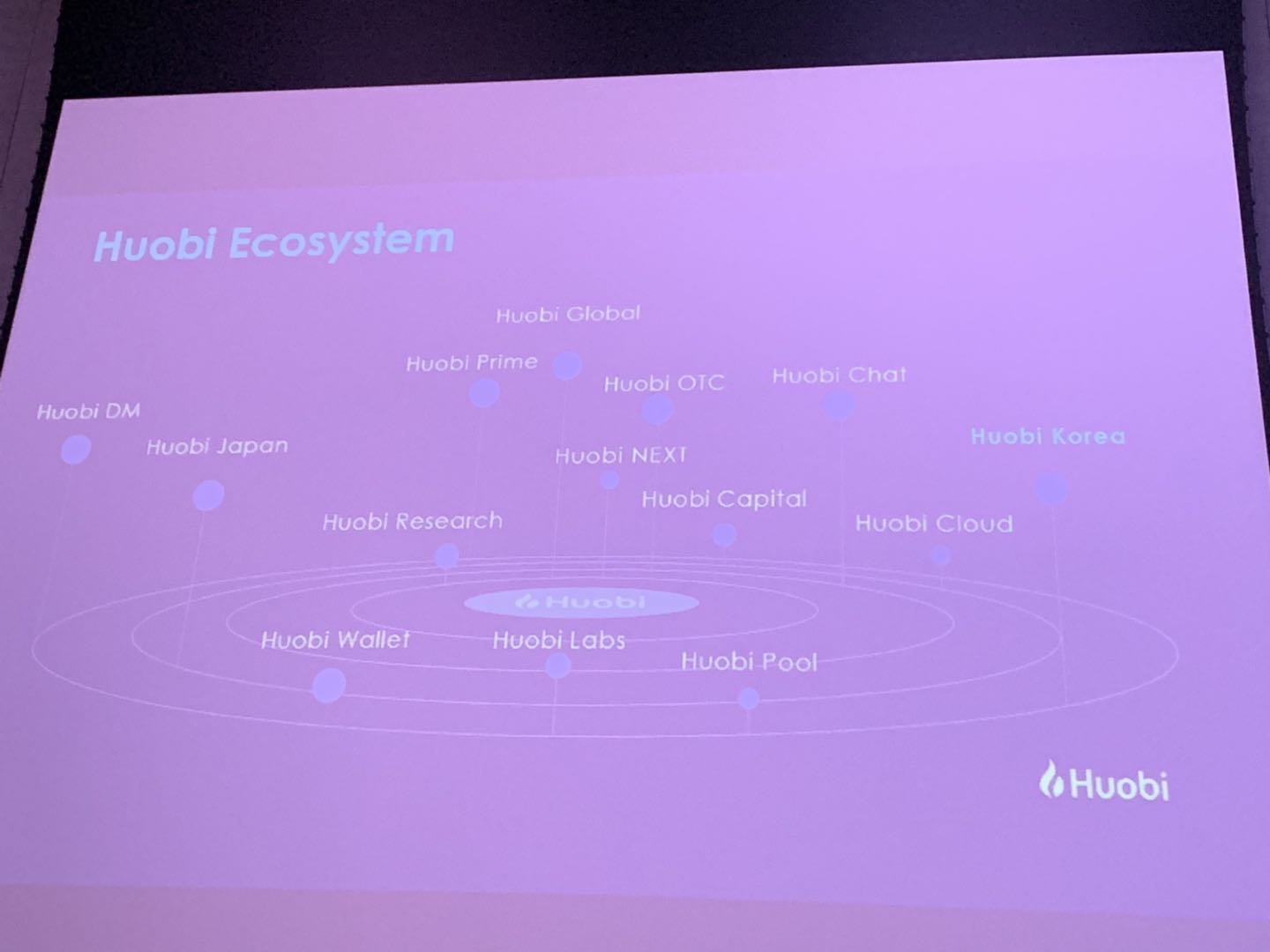 In the opening keynote, Edward Chen, APAC Managing Director of Huobi, explained the future of premium tokens and direct premium offering (DPO) launched by Huobi. He highlighted that Huobi Prime is a platform for DPO instead of IEO, with its zero listing fees feature and investors can access to premium projects at discounted prices. Edward also mentioned Huobi Prime is opened for both retail and institutional investors.
Future of Facebook Libra?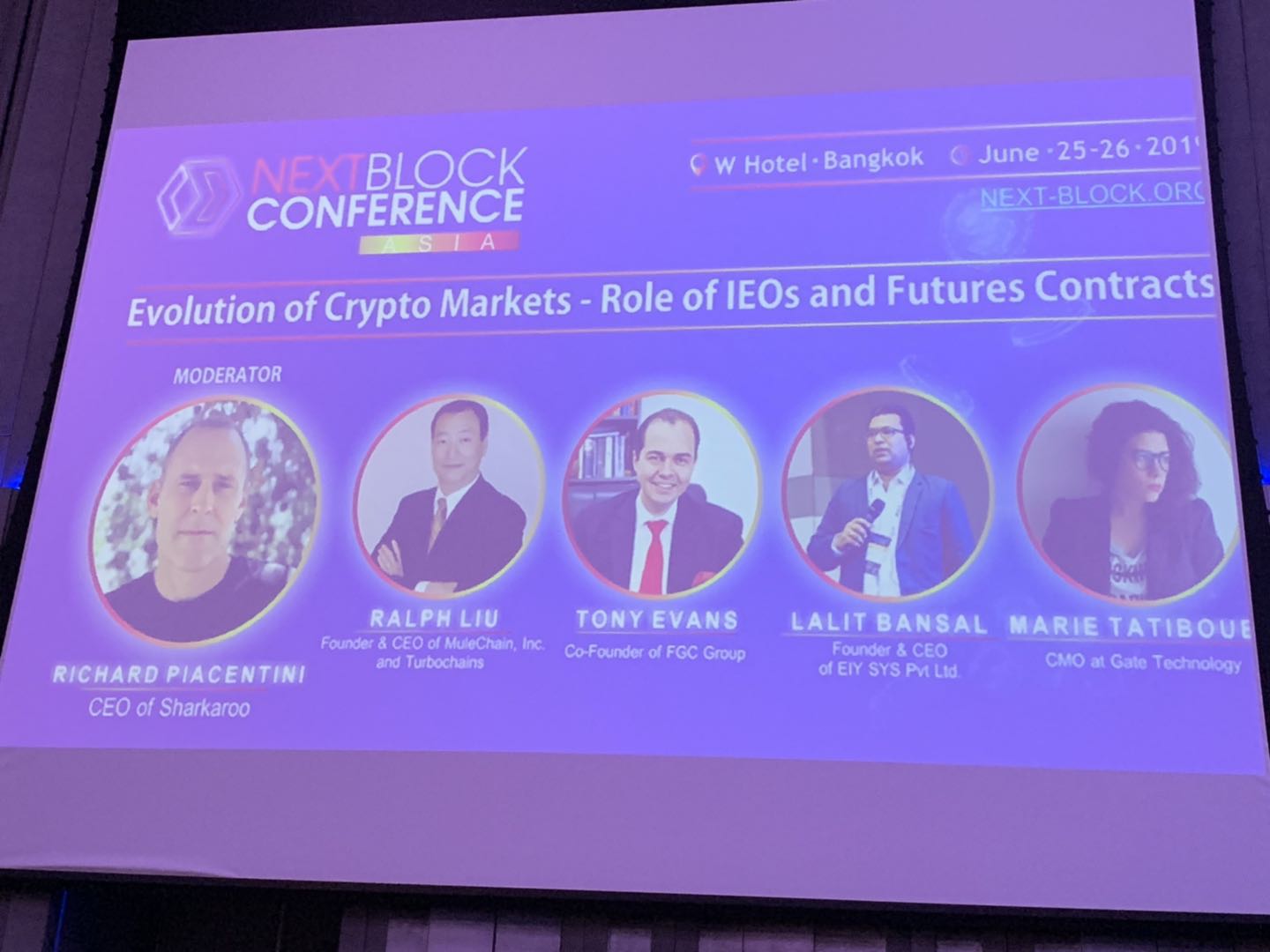 During the panel "Evolution of crypto markets – role of IEOs and future contracts", Ralph Liu, CEO of Mulechain first mentioned there are 3 types of tokens: security, utility and asset. He believed that when U.S. ruled that Bitcoin is not security, the payment function of Bitcoin has inspired Facebook to launch Libra. However, Ralph believed that Facebook Libra is a centralized cryptocurrency.
"There is a famous Tee shirt printed "Anti-social social club" in Asia. In my opinion, Facebook's Libra is "Anti-decentralization decentralized cryptocurrency"."
Ralph Liu, CEO of Mulechain
During the panel "How Traditional Finance can help Crypto to Gain Trust and Adoption?", panellists believed that attention should be placed on the Senate's hearing on Libra 16 July to see how Facebook can address privacy concerns of Libra coin. Panellists are also doubtful on the application of Libra coin: is it solely for reaching the unbanked?
"Instead of reaching the unbanked, I believe the purpose of Libra is more likely to integrate into Facebook's marketplace as means of payments."
S. Daniel Leon, CEO of Celsius Network
Crypto Exchanges: A Bridge Metaphor
During the presentation "How Bitkub Bridging The Physical Mey To the Digital Space", Topp Jirayut Srupsrisopa, CEO of Bitkub used a bridge metaphor for crypto exchanges. Topp mentioned that the stability of bridge is strengthened if proper regulation is in place for crypto exchanges; whereas frequent exchange hacks may lead to collapse of the bridge. To facilitate more people crossing the bridge, Topp suggested that crypto exchanges should provide more incentives for traders such as offering a wider variety of digital assets or even stock trading in the future.
Topp concluded that once everything can be tokenized in the future, there is no need for fiat currencies and centralized exchanges. He even foresees that e-wallet will auto-optimize the best rate to pay for goods and services and people don't need to specify the payment method when making purchases in future.
Bitcoin: The Poster Coin for Crypto?
During the panel "Will Bitcoin continue to be the poster coin for crypto or will others eventually overtake it?", panellists agreed that Bitcoin will remain the poster coin for crypto with its 60% market cap. dominance and its highest hash rate compared to other minable crypto. However, the adoption of Bitcoin remains low with its lack of scalability in payments. The main use cases observed for Bitcoin is storage of value and trading among retail investors.
In terms of digital currencies, the advent of Facebook Libra coin can present a huge threat in Bitcoin's adoption. This is because of the huge difference of market cap between Facebook and Bitcoin, as well as the enormous customer base of Facebook with 2.37 bn monthly actively users.
Despite there are more than 5000 Bitcoin ATMs, Topp Jirayut Srupsrisopa highlighted that it is impossible for Bitcoin ATMs
to outnumber traditional ATMs. He suggested that we should cooperate with traditional banks to integrate Bitcoin in their ATMs to facilitate Bitcoin adoption.
Regulation on Crypto Exchange and Brokerage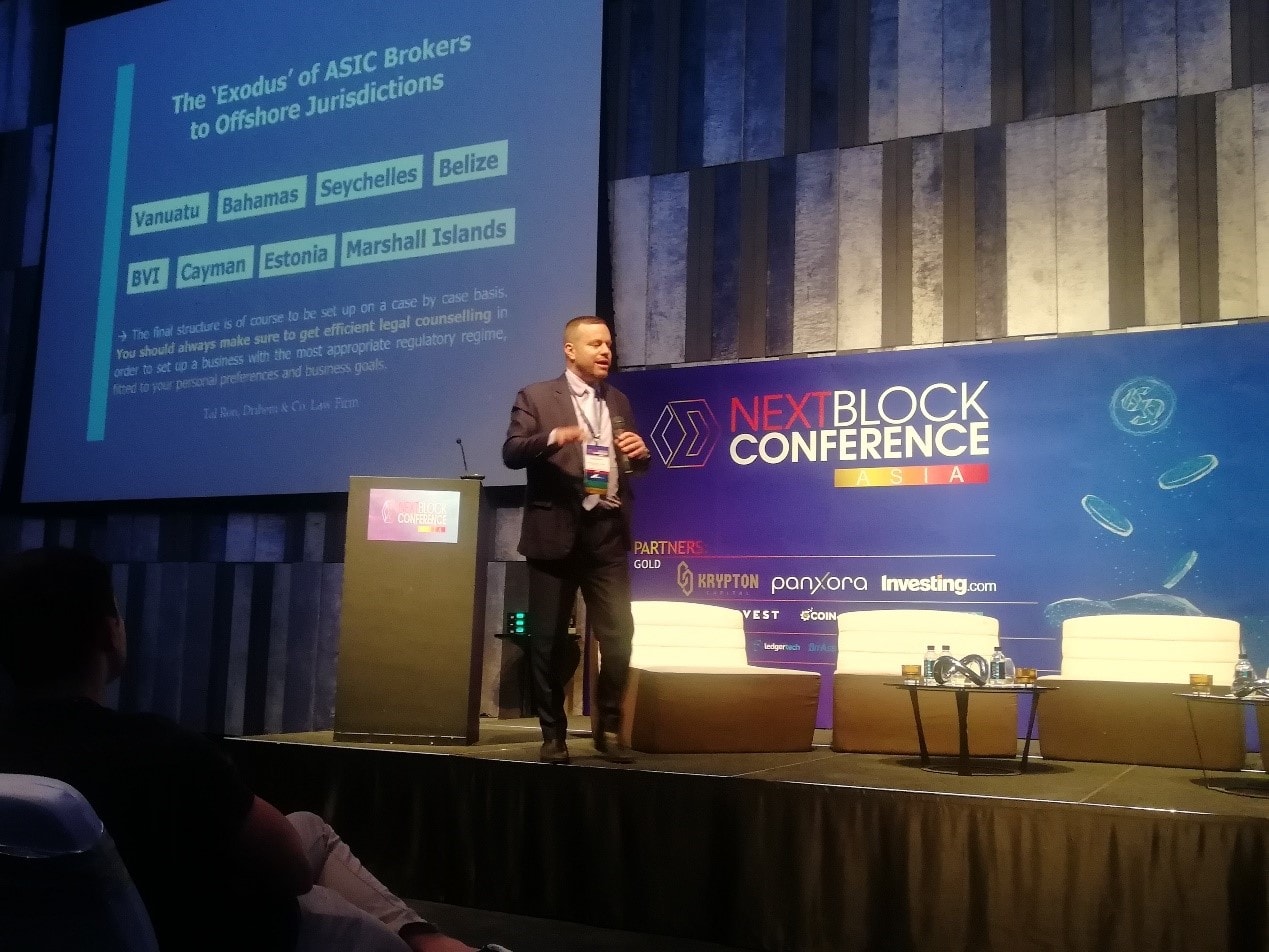 Tal Itzhak Ron, Chairman of Tal Ron, Drihem & Co., presented the current state of regulation in Australia, Vanuatu and Europe. For Australia, Tal explained the latest regulation from Australian Securities & Investment Commission (ASIC) on brokerages. To be qualified by ASIC brokers, applicants need to provide an extensive list of information to ASIC including detailed breakdown of client numbers, account size and number of clients transferred overseas.
Tal stressed that Vanuatu is still hostile towards crypto as regulators would reject any ideas related to "crypto" and "blockchain". For crypto licenses in Europe, he used Estonia's example and stated that the Estonian Financial Intelligence Unit (FIU) is responsible to issue two types of crypto licenses: Providing the exchange of virtual currency against fiat and provider of virtual currency wallet services.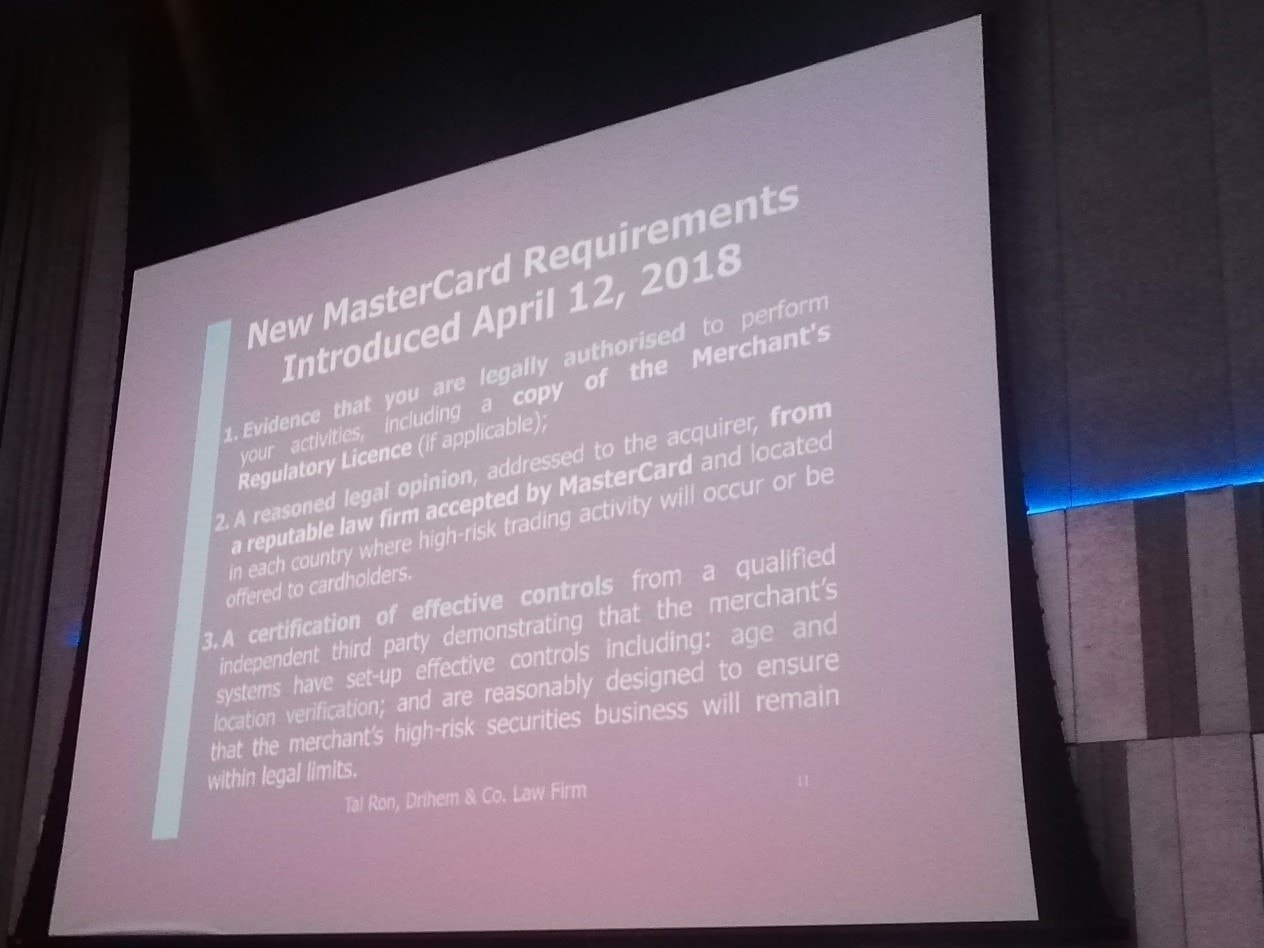 Tal finally shared with us the latest KYC requirement of MasterCard. The requirement included providing a copy of the Merchant's Regulatory License, a reasoned legal opinion from a reputable law firm acknowledged by MasterCard, and a certification of effective controls from a qualified third party.
Gathering Leader's Insights
Apart from moderating the panel "How Traditional Finance can help Crypto to Gain Trust and Adoption?", Blockchain.News spoke with the following leaders to acquire their latest insights during Next Block Asia:
1) Edward Chen, APAC Managing Director of Huobi
- Huobi's latest development including Huobi's derivative market
2) Sami Mian, Head of Japan & Korea in Hedera Hashgraph
- Latest controversy between Facebook and Hedera Hashgraph, Consensus as-a-service model
3) Alexandre Kech, CEO of Onchain Custodian
- Current landscape of crypto custodian solutions
4) Ralph Liu, CEO of Mulechain and Turbochain
- Blockchain application in logistics
5) Felix Mago, CEO of DASH Thailand
- Latest adoption of DASH in Asia
6) Sean Jong, COO of KTune
- Blockchain application in music industry
Stay tuned for the full interview!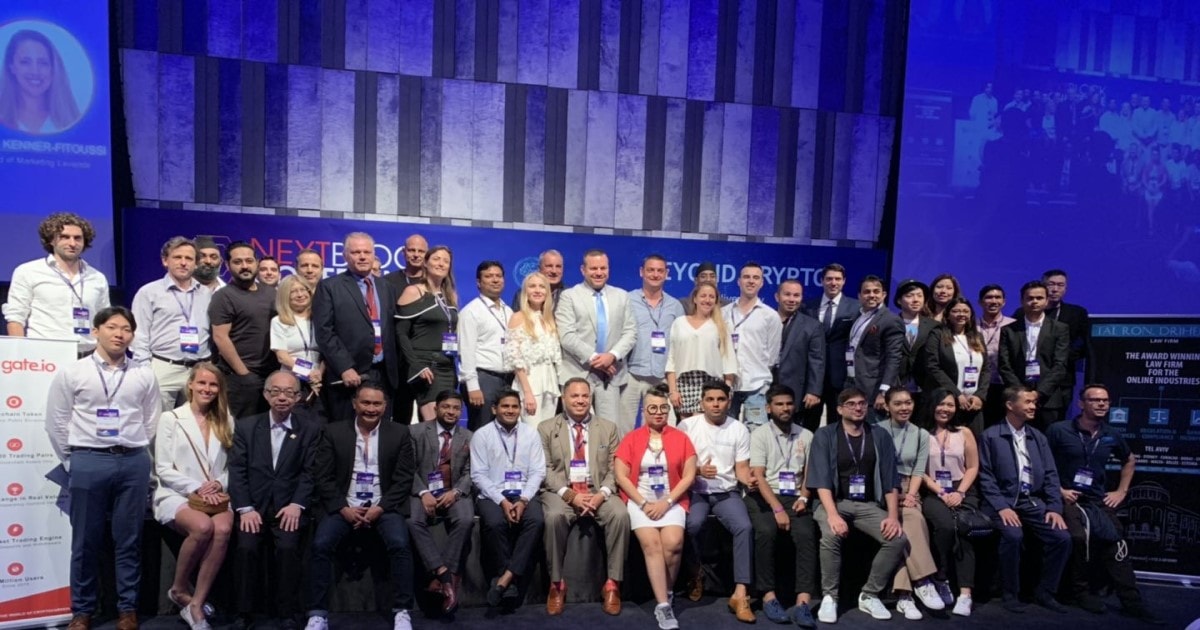 The 2-days Next Block Asia Conference ended with engaging networking sessions, as well as happy faces in the after party!
**声明:本文为"Blockchain.News中文网"原创稿件,版权属Blockchain News所有,转载须注明
"稿件来源:https://Blockchain.News",违者将依法追究责任。



欢迎加我们Ellie微信账号:
s971030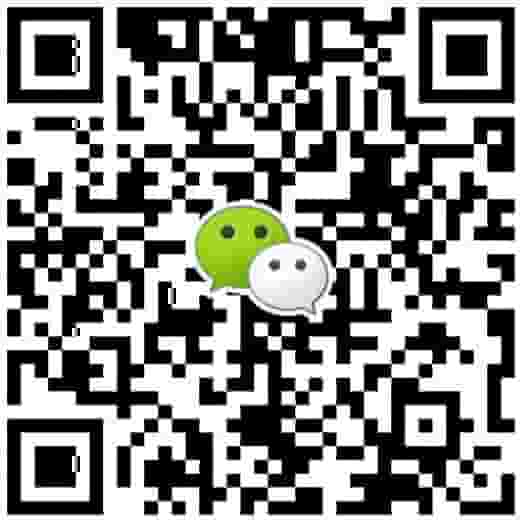 阅读更多